Taking the pilgrimage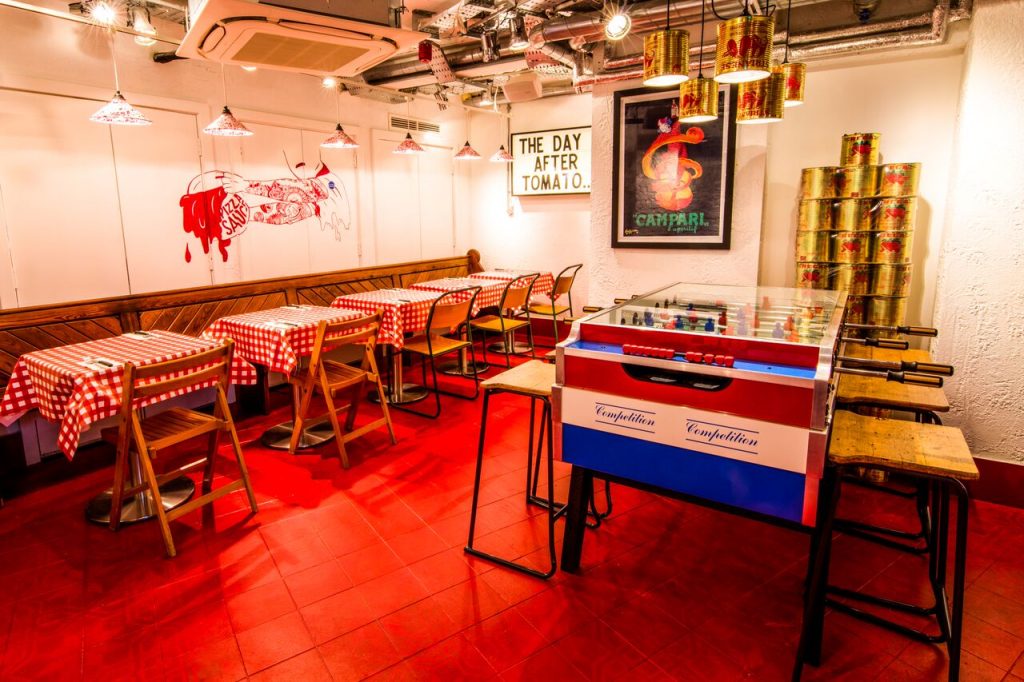 Where: Pizza Pilgrims, 23 Garrick Street, WC2E 9BN
A busy, petite pizzeria, in between Covent Garden and Leicester Square underground stations.  Central location, and easily accessible.  Perfect to grab a (large) bite after shopping around Seven Dials, or before hitting a Westend show.
The dinky bistro tables add to the friendly vibe, as you literally brush shoulders with your neighbour; and that's part of the charm!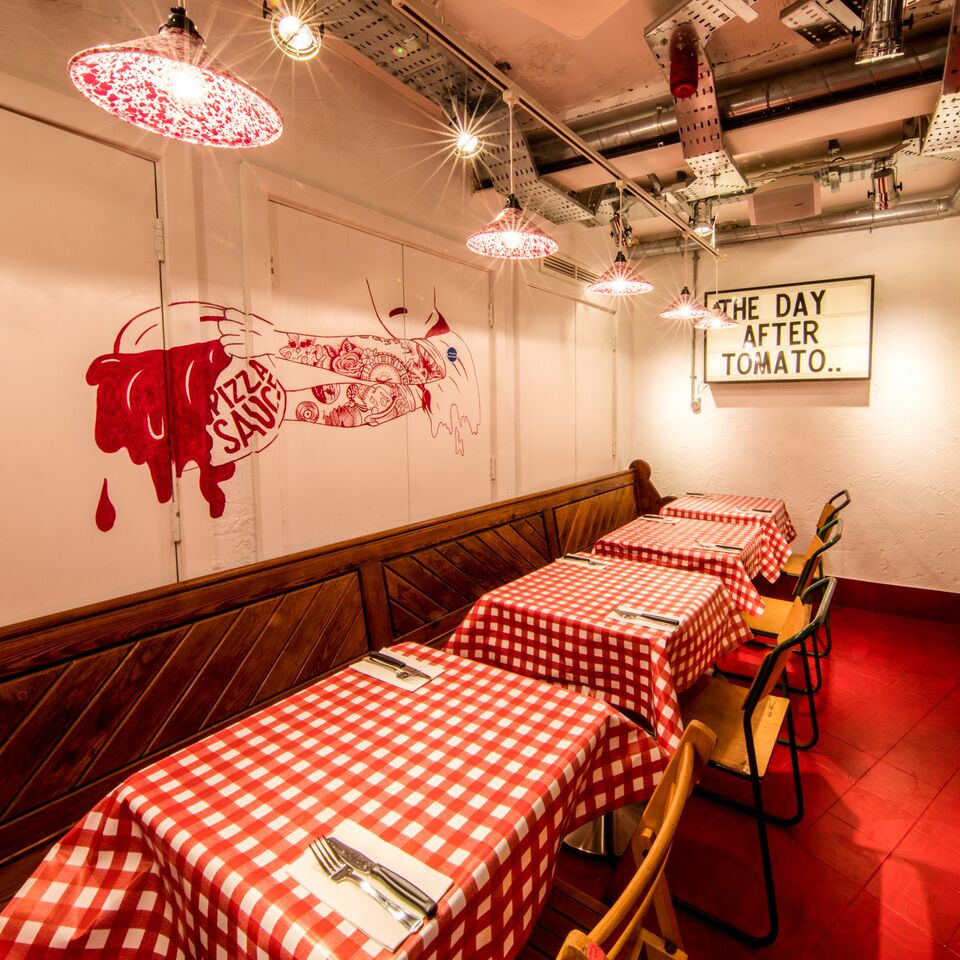 The menu is simple; pizza only.  There are of course some sides; the olives are a must try.
The pizzas are all hand made, and if you're lucky enough to be seated upstairs, you can watch the chefs cooking up their masterpiece.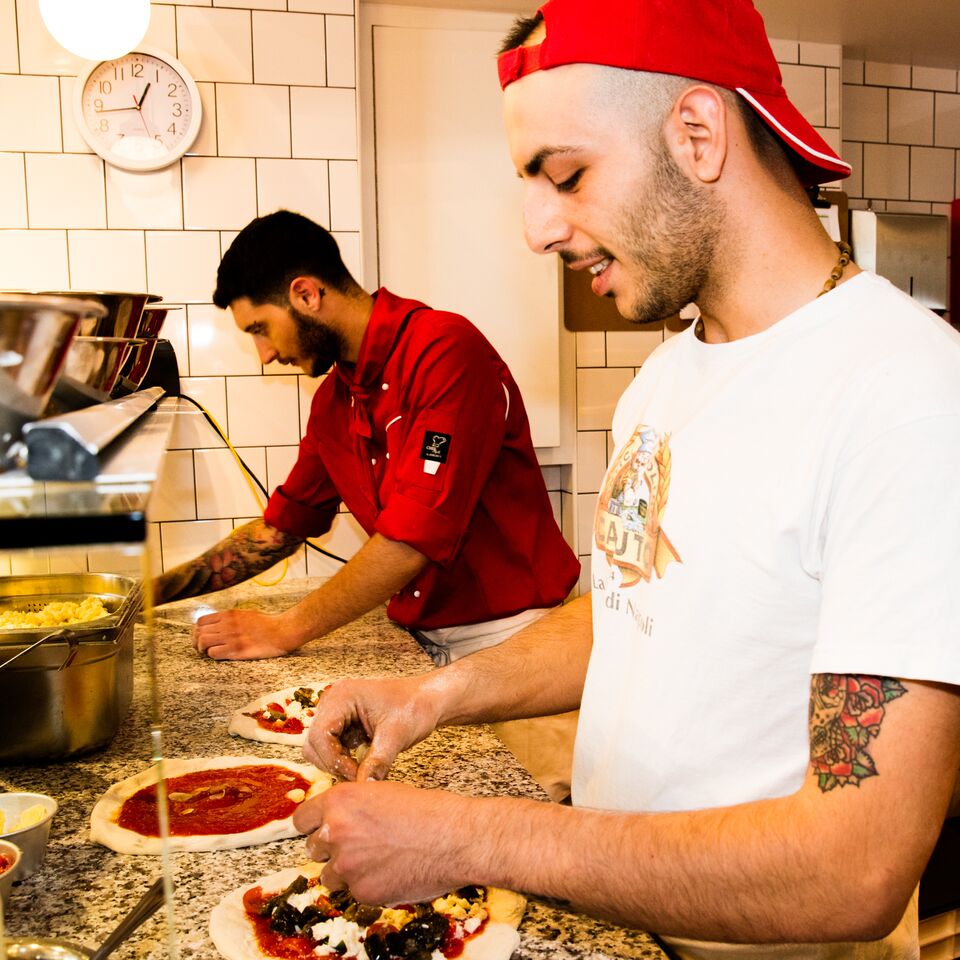 For the veggie PAUSE recommends: Aubergine Parmigiana (Margherita with roast aubergine,parmesan,baby plum tomatoes & garlic)
For the meat eater PAUSE recommends: Calzone Ripieno (Folded pizza with Napoli salami, ricotta & mushroom, topped with tomato, fior di latte & parmesan)
Both rich and full of flavour… and extremely filling!  Save yourself by boxing up your leftovers, and feasting upon the dessert.
For that something sweet, grab the vanilla ice-cream, accompanied by the Nocciolatte (espresso with Nutella).  A very happy ending indeed.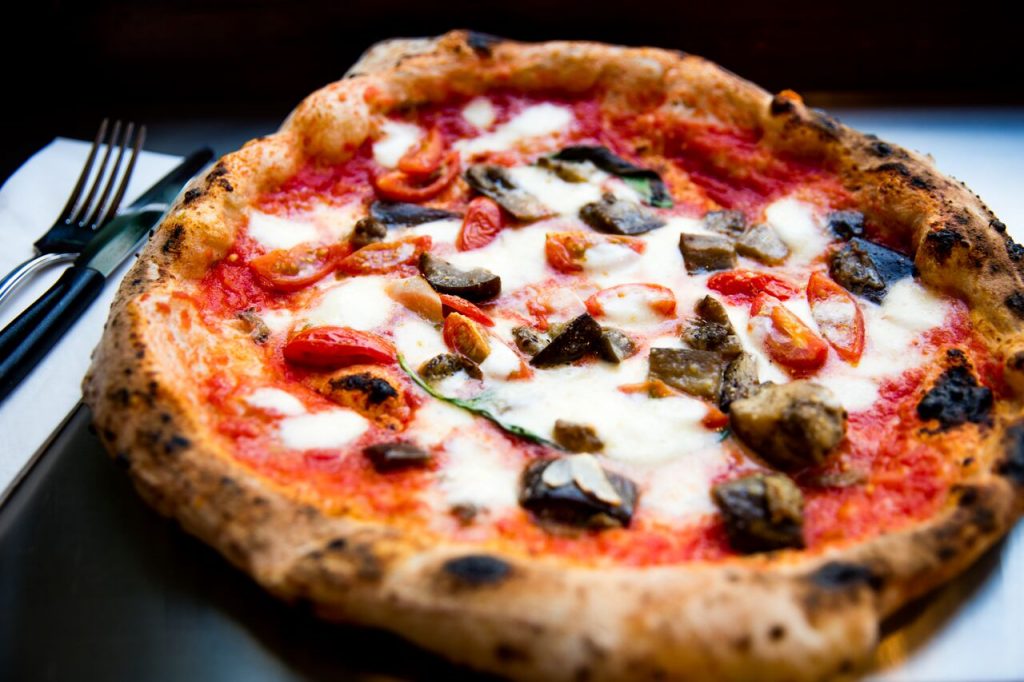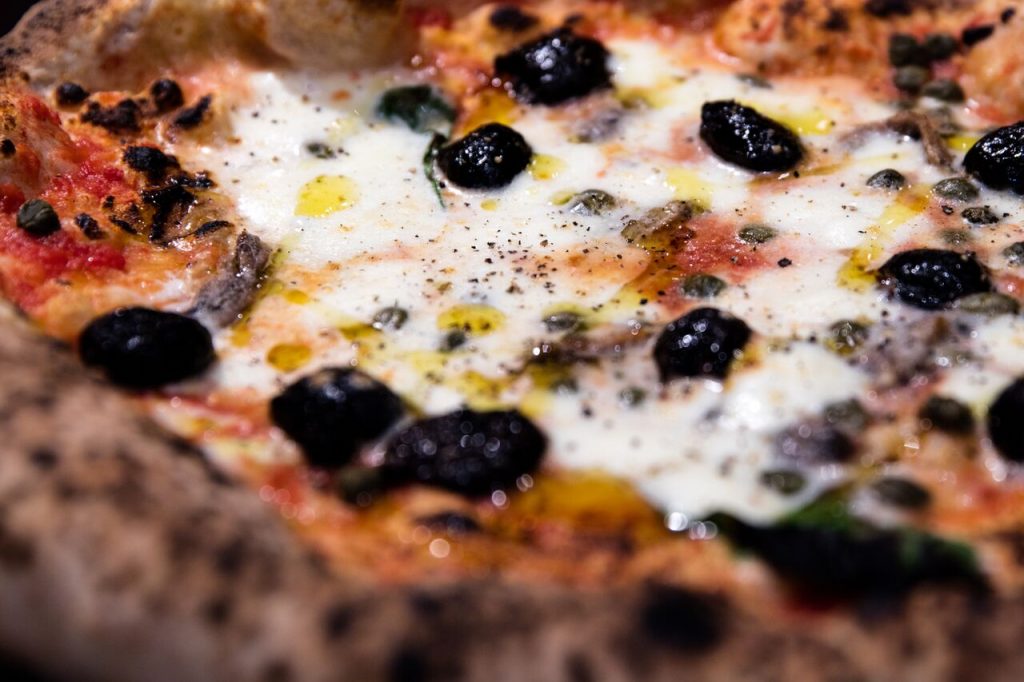 For more information and to book, click here.