An Italian gem in Victoria.
Where: 8 Gillingham Street, SW1V
Tozi restaurant, located a short walk from Victoria station, serves delicious Italian cuisine (specialising in Venetian cicchetti) in plush surroundings.  It also boasts a cosy bar area, perfect for pre drinks, or even just for a quiet catch up.
PAUSE went down on a Wednesday evening and was pleasantly surprised by the vibrant atmosphere and crowd.  Starting with drinks in the bar, the friendly staff were on hand to recommend the best of their offering; the vermouth cocktails.  To sum up, they go down very easily as they taste so good!  PAUSE favourite: Il Professore (a reasonable £9 per glass) – Made up of Vermouth Del Professore, Plantation, 3 stars Rum, Galliano, St Germain.
Whether a group booking, or a romantic meal for 2, Tozi has a great sharing menu, with something for everybody.  Must try plates: Zucchini, Homemade tagliolini, asparagus and black truffle, and the Pistachio Tiramisu.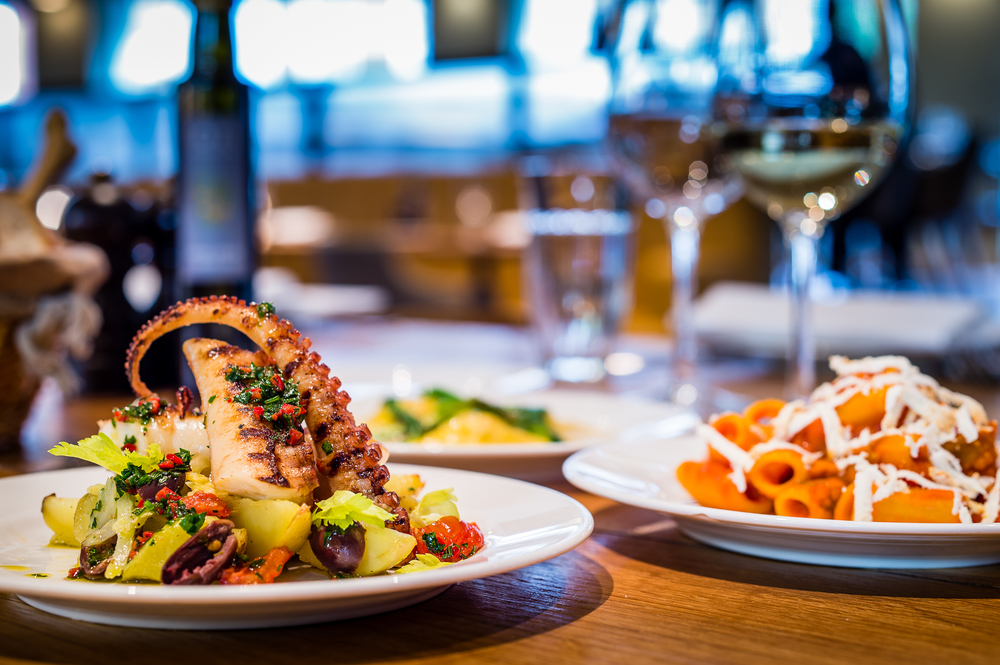 Opening in May 2013 by Chef Daniele Pampagnin and Head Chef Maurilio Molteni, they have nailed the casual dining ethos of the Veneto region.  The emphasis on quality and seasonal ingredients is second to none, and it is certainly worth booking in.  Given the central location, it's a good spot to hit before a big night out, but better yet, it stands on it's own two feet and is more than capable of hosting all night long; until closing any way!
For more information and to book, click here.