Small collection that packs a punch.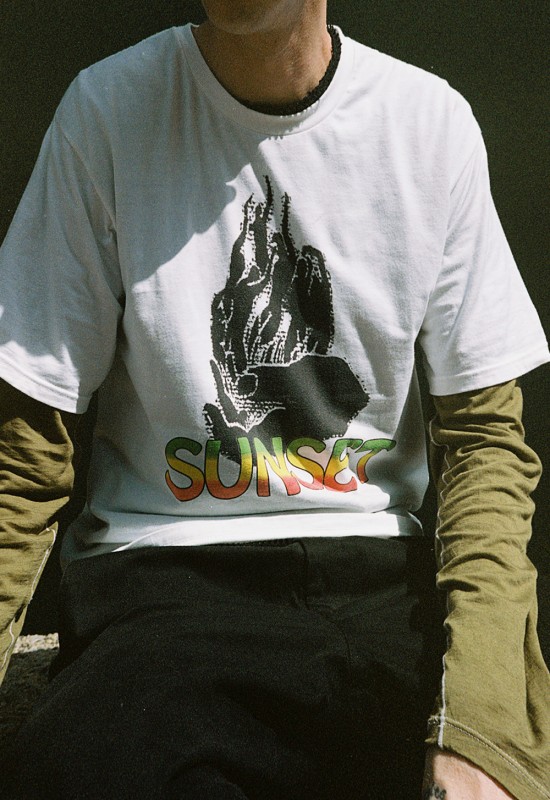 Streetwear giant Stussy has teamed up, once again, with luxury brand Dover Street Market to present an exclusive capsule collection. These two never fail to impress with their collaborations, the most recent one being to celebrate Stussy's 35th anniversary which sold out in record time; setting standards for this collection.
The collection features odd-graphics, including overlapping faces and a set of flaming hands, which pay homage to Stussy's history of classic graphic shirts. In addition, there will also be a cap that features 'sunset' embroidered onto the front, the end of an era perhaps? Both of the two shirts feature the Stussy logo printed on the front and Dover Street Market branding on the back, so people know what you're rocking.
If you're interested in copping then head over to the DSM site.