MR PORTER spends 24 hours with Public School.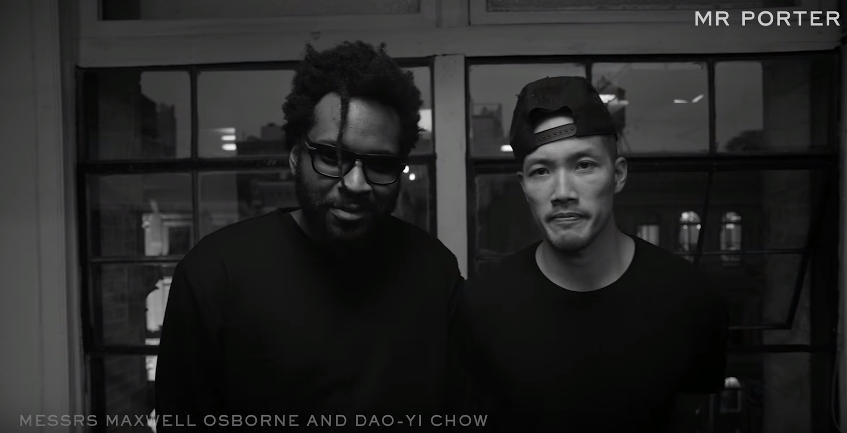 The luxury menswear e-tailer got together with Dao-Yi Chow and Maxwell Osborne, the designer duo behind New York brand Public School, to give an insight into their designing process, from initial sketches to the final show.
The black and white video takes us on a journey – we start with the two award-winning designers, who are more like friends, eating slices of pizza in Greenwich Village, where they tell us how they find inspiration in the ordinary and every day. We then go on to witness the casting and fittings where we meet stylist, friend and "unofficial third member", Eugene Tong; the production (which all happens in NY); the runway rehearsal and finally the show itself. The vid wraps up moments before the CFDA award ceremony where they were nominated for Menswear Designer of the Year Award. It's a heartwarming look into the backstage world of the ever-popular NY brand, and shows the organic process that has drives this much-loved label.
Watch the video above and shop the new collection at MR PORTER now.