That's KRAP with a K, folks.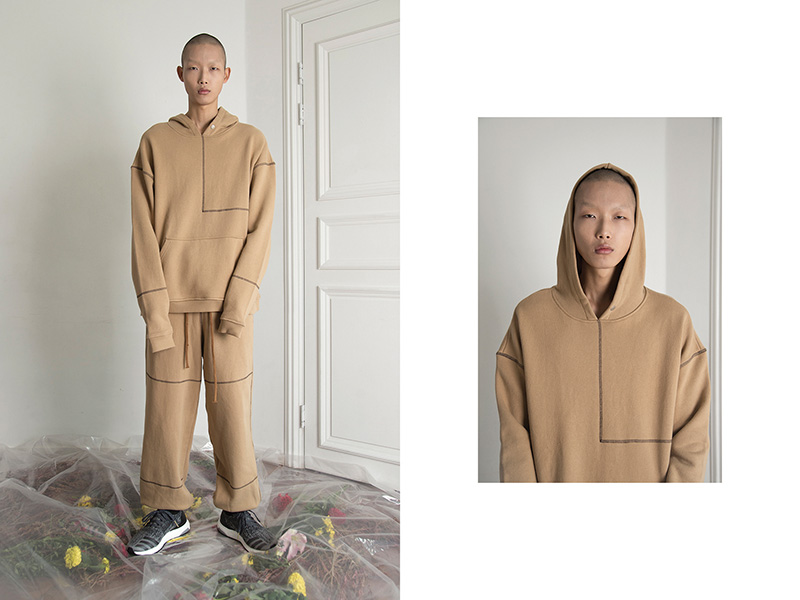 Seoul-based fashion label KRAP have revealed the latest lookbook for the Fall/Winter 2016 collection, titled "Romantic Hobo". The Korean brand were inspired by images of wanderers and hobos of the early 20th Century in the U.S., travelling from one place to the next by train. The collection features a soft, but dark, neutral palette of beige, khaki, grey and black, and includes a range of sweatshirts, hoodies, joggers, bombers and a longline shearling jacket. Interesting details are the exposed hems and the over-emphasised seam lines.
Shop the collection now at krap.kr.