PAUSE's guide to making the most of your trip to the Red City.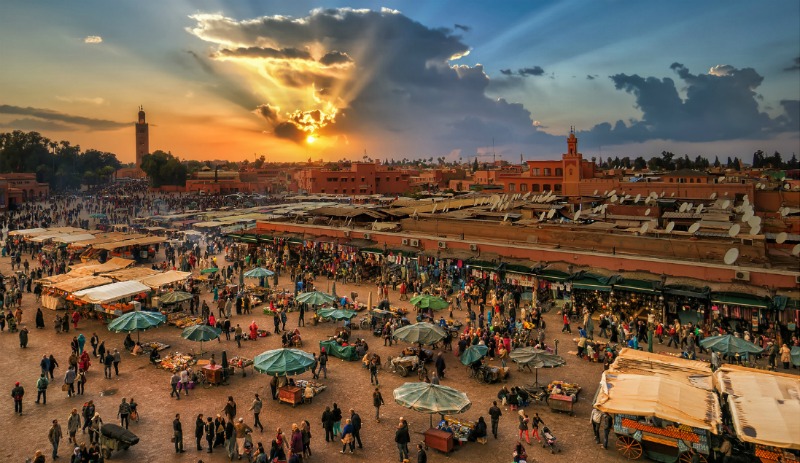 Marrakech in the Kingdom of Morocco is one of the few places that's managed to maintain its sense of cultural identity despite being one of the most tourist saturated cities in the world.
It's fair to say that the city is certainly pulling out all the stops when it comes to accommodating the annually growing tourism market, but places like the untameable Marrakech Medina and the winding souks make it impossible to give the metropolis the euro-destination gloss we've all become so accustomed to. It's this completely unique experience that makes the ancient trading destination so charming.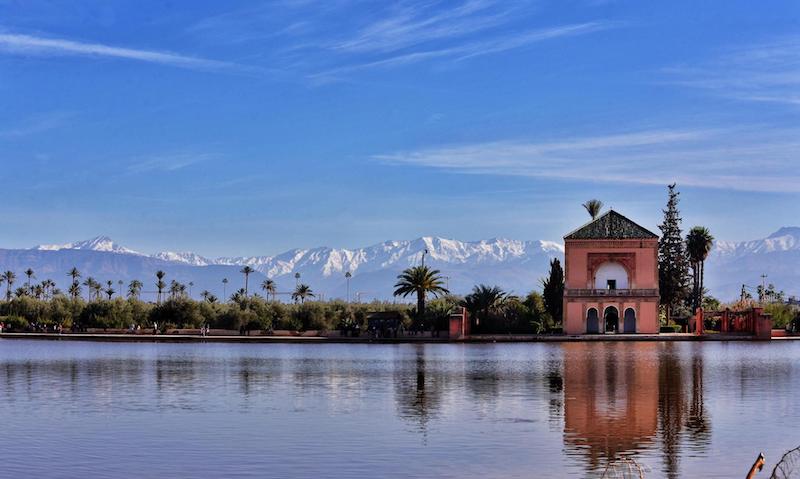 When PAUSE visited the 'red city' on the upper western coast of the African continent we knew we were in for something a little different and, after a week of exploring the bustling city and some of its captivating sights, it quickly rose to the top of the 'most fascinating places we'd ever been' list.
Thinking of visiting yourself? Check out our complete Marrakech city guide, where we'll show you some of the best places to visit in Marrakech, the best hotels in Marrakech and a host of other handy things to know before visiting.

Places to Stay:
Le Borjs de la Kasbah
Owned & run by a British family, Le Borjs de la Kasbah is a perfect marriage of authentic Moroccan hospitality and friendly familiarity that can be a little tricky to come by during a glaringly unique visit to Marrakech. Built by completely combining and renovating six adjacent properties, the tranquil boutique hotel has all the qualities and features you'd expect of a luxury getaway base.
A restaurant featuring both British & Moroccan menus, bar, spa, swimming pool, authentic hammam, and outstanding staff (all fluent in English) are just some of the wonderful traits the charming Riyadh has on offer. On top of this, they'll happily arrange any excursions you'd like to do with a trusted companies so you don't get overcharged.
As with many properties in the city, you're right in the centre of the action but once you step through the doors of the hotel – total silence. Dare we say, the perfect base for Marrakech exploration?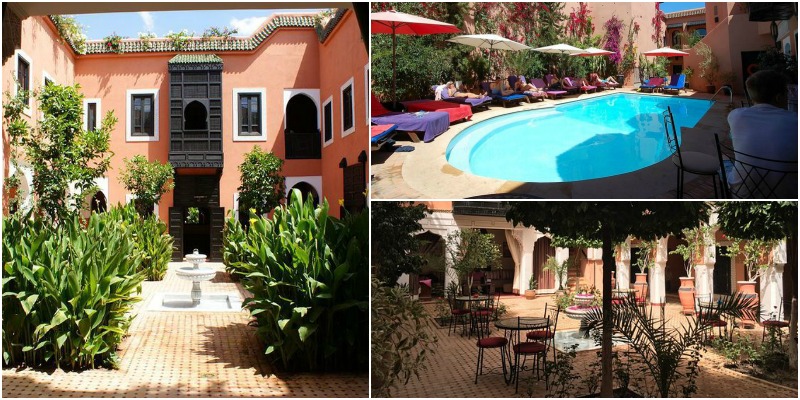 AirBnB
Another great way to experience the city is through one if its many Airbnb properties. With both rooms and entire properties for rent, there's something for every kind of traveller. PAUSE opted to rent an entire property for a few days and, while the independence and freedom was welcomed, we'd only recommend this for those who've been to the city before or travellers who pride themselves in getting a 'local-like' experience.
It's important to remember, Marrakech isn't quite what 'western' travellers are used to, so without a familiar face or a general idea of the 'do's and don'ts' of the predominantly Islamic city; things can get a little overwhelming. That being said, if you're a stickler for going it on your own – there's no better way to experience Marrakech.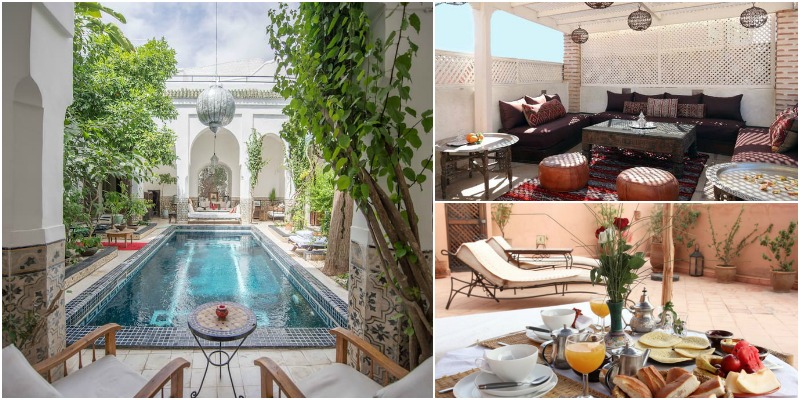 Four Seasons Resort Marrakech
A hotel ideal for those looking to experience the city, while also having the option to take a 'time out' from the perpetual hum of Marrakech's medina, the Four Seasons Resort Marrakech is a luxurious alternative to the popularly recommended idea of staying in an authentic Riyadh.
With a fitness centre, spa, two pools and numerous places to eat; this 40-acre resort will leave you longing for little else outside their gates. The only issue? You'll never want to leave to experience the rest of Marrakech!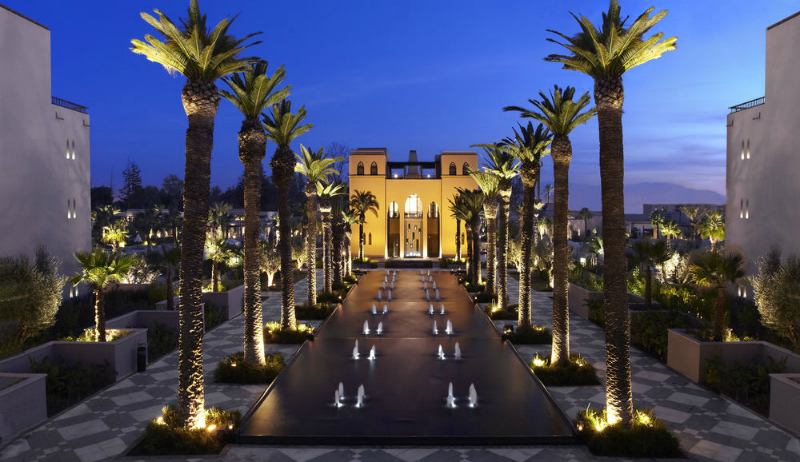 Places to Eat:
Clock Cafe
Having first set up in one of Morocco's other historic cities, Fez, the Clock Cafe opened its doors in Marrakech in 2014. Serving up some (seriously wallet friendly) traditional Moroccan dishes alongside a host of other cuisines it's the perfect spot for a light lunch or a delicious late night feast. With musical performances, storytelling and camel burgers on offer; it's a great spot to meet others or simply immerse yourself in local culture!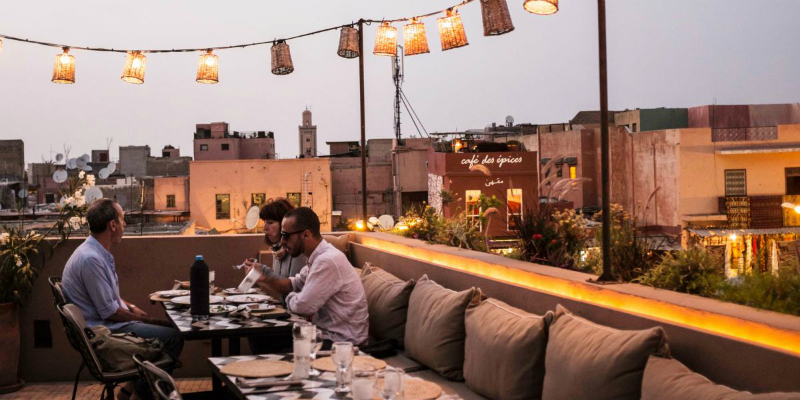 Street Markets
You can't visit Marrakech without eating at one of its authentic street food stands located in the cities main square, Jemaa el-Fnaa. With a host of local specialities on offer as well as a live music, dancers, and magicians; it's truly unlike anywhere else in the world. As a general rule, it's best to go to the stands you see locals eating at, this will prevent you from getting sub-standard food at overhyped prices – don't say we didn't warn you!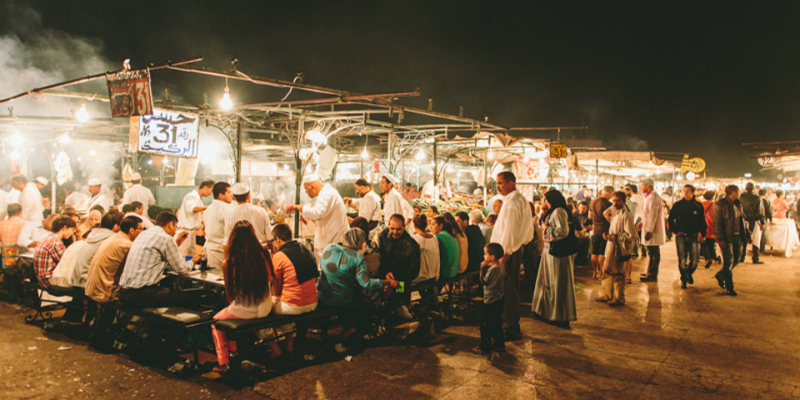 Comptoir Darna Marrakech
At the other end of the spectrum, Comptoir Darna is a great way to experience quality Moroccan food, hospitality, and entertainment all under one roof. With an elaborate menu, as well as an impressive wine list (hard to come by in Marrakech) it was easily one of our favourite nights in the city.
While it's definitely on the more expensive side of what you'll typically pay for a meal in Marrakech (still far cheaper than London, though), the atmosphere and live entertainment in the form of belly dancers and musical acts will more than compensate for the few quid more.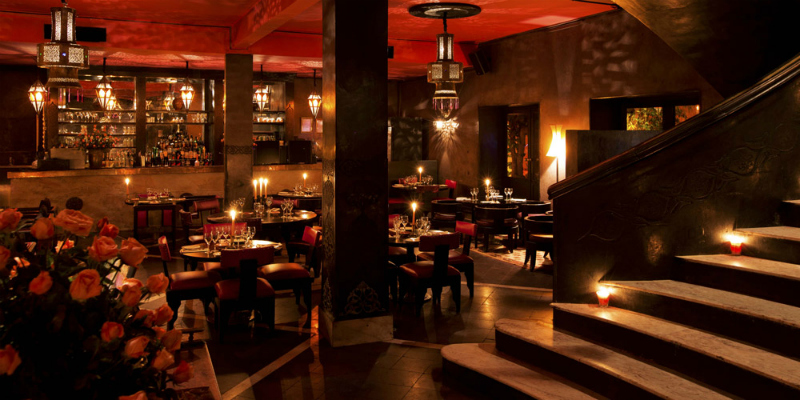 Places to Go:
Beldi Country Club
Another one of the true highlights of our trip to Marrakech, the Beldi Country Club offers visitors a completely catered for day of pure R&R, even if you're not a resident. While they have a private pool for those staying at the retreat; day visitors can make use of the numerous other pools, restaurant, spa and expansive gardens for a modest fee.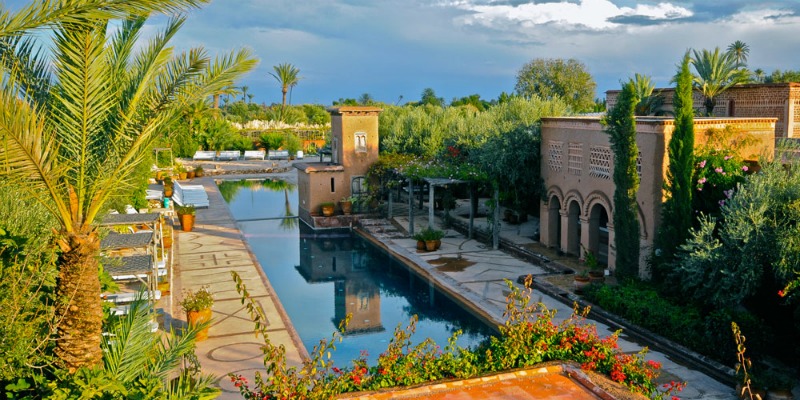 Ourika Falls
Visiting the Ourika Falls is a perfect way to truly experience a taste of Morrocco as a country. We booked a private driver through our accommodation and would recommend that you do the same to avoid any hassle. While the ascent to the falls is not for the faint-hearted, the views you'll get as a reward are simply breathtaking. Do your research before, however, as this one is certainly not for everyone.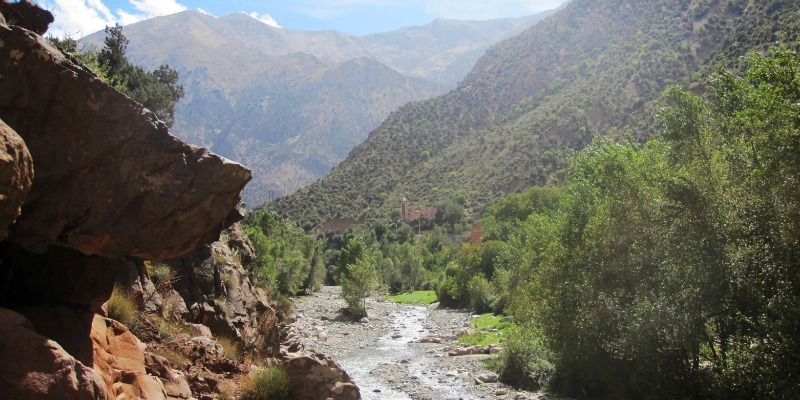 The Marrakech Souks
It should go without saying that you can't visit Marrakech without experiencing a trip through its captivating souks. A true 'Aladdin's cave' of goodies, there's an abundance of leather goods, precious metals, clothing, food and much, much more on offer. Once again, do your research and be prepared to haggle as it can get a little intimidating at times.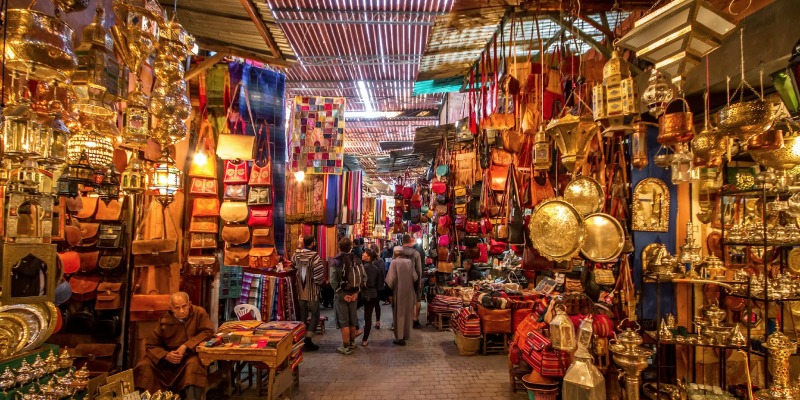 Jardin Majorelle
Last, but not least, another must-see location in Marrakech is the beautiful Jardin Majorelle or YSL gardens as they've come to be known. A beautiful, expansive set of exotic flowers, trees, cacti and lots of other eye-catching 'Insta-worthy' moments. We'd recommend you get down early to avoid the manic crowds and truly appreciate the tranquil nature of the gardens that captivated Yves Saint Laurant all those years ago.