Pharrell is not one to be subtle.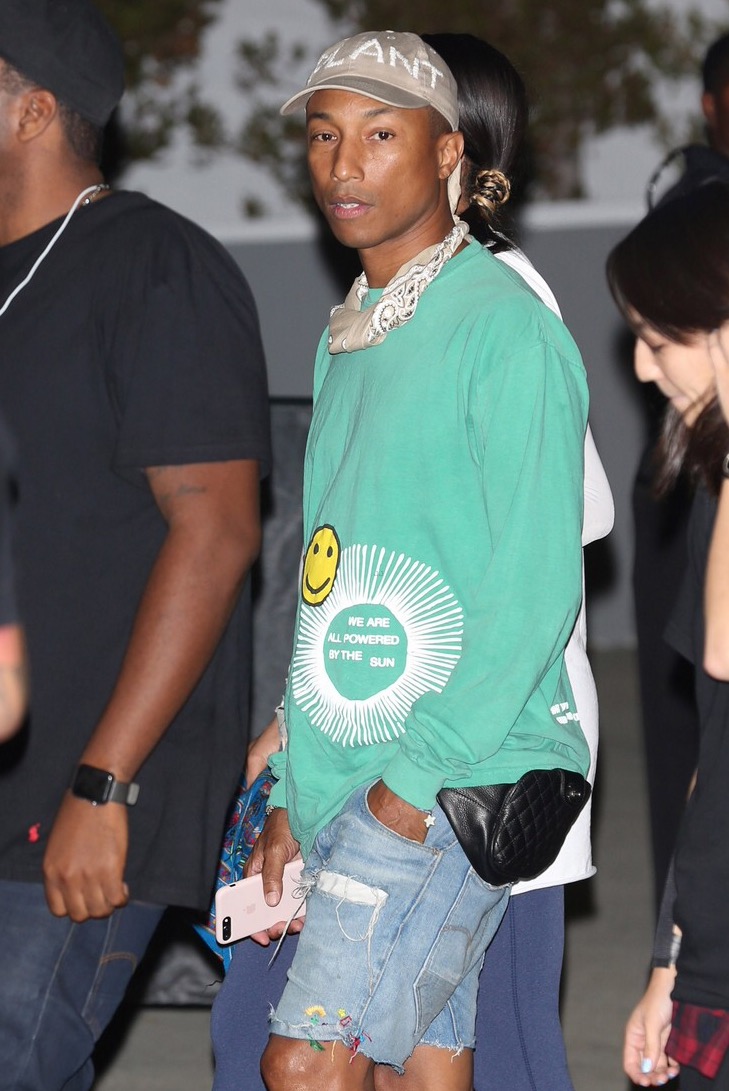 The singer was seen arriving to Drake and Future's "Summer Sixteen" concert in Los Angeles going all out. Dressed as if he was going to a festival, we saw Pharrell wearing: pink Timberland boots, a chanel fannypack, a Cactus Plant Flea Market cap, denim shorts and a mint green sweatshirt.
If you're interested in the outfit then have a link at the individual pieces below.