Stylish, yet practical, high-fashion sneakers.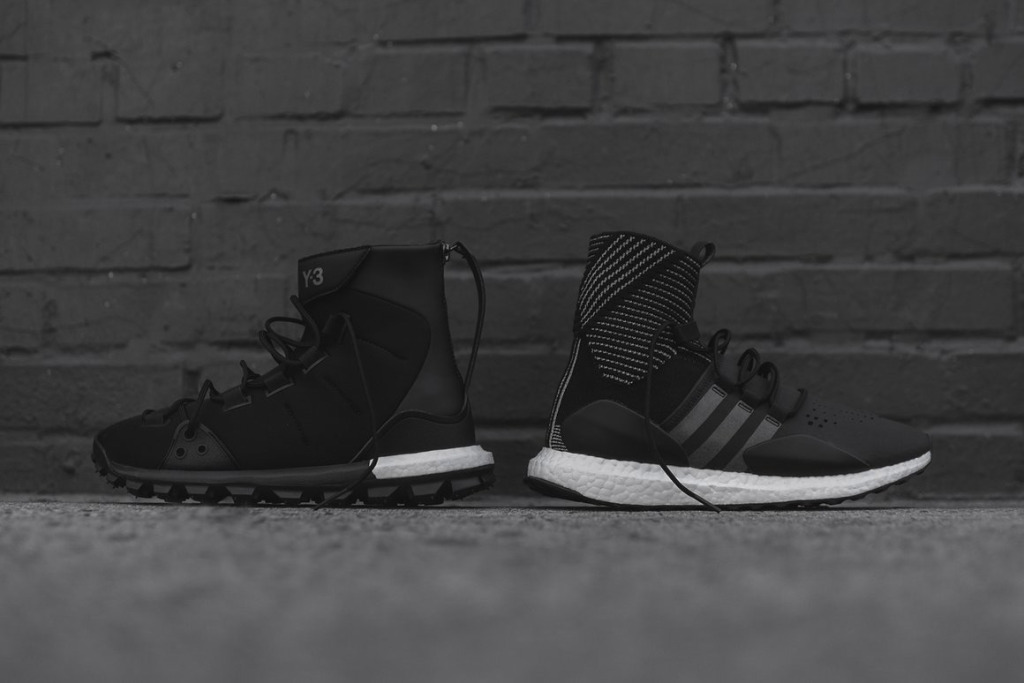 Yohji Yamamoto and Y-3 Sport presents the highly functional sneaker models, The Approach Mid and Trail X, to see you through the coming winter. The Trail X model features a neoprene upper upon a rugged Continental outsole that ensures added grip. There is also BOOST technology to be found in the heel of the shoe, just to add a little bit of comfort. The Trail X also features a velcro strap with Adidas and Y-3 branding and provides additional ankle support. The Approach Mid sits upon a BOOST midsole and is complimented by a primeknit sock for extra comfort and ankle support; the Approach Mid also features a perforated forefoot that allows your foot to breath.
Purchase the Approach Mid here and the Trail X here. They are both available at KITH NYC too.