BAPE always sticking close to popular culture.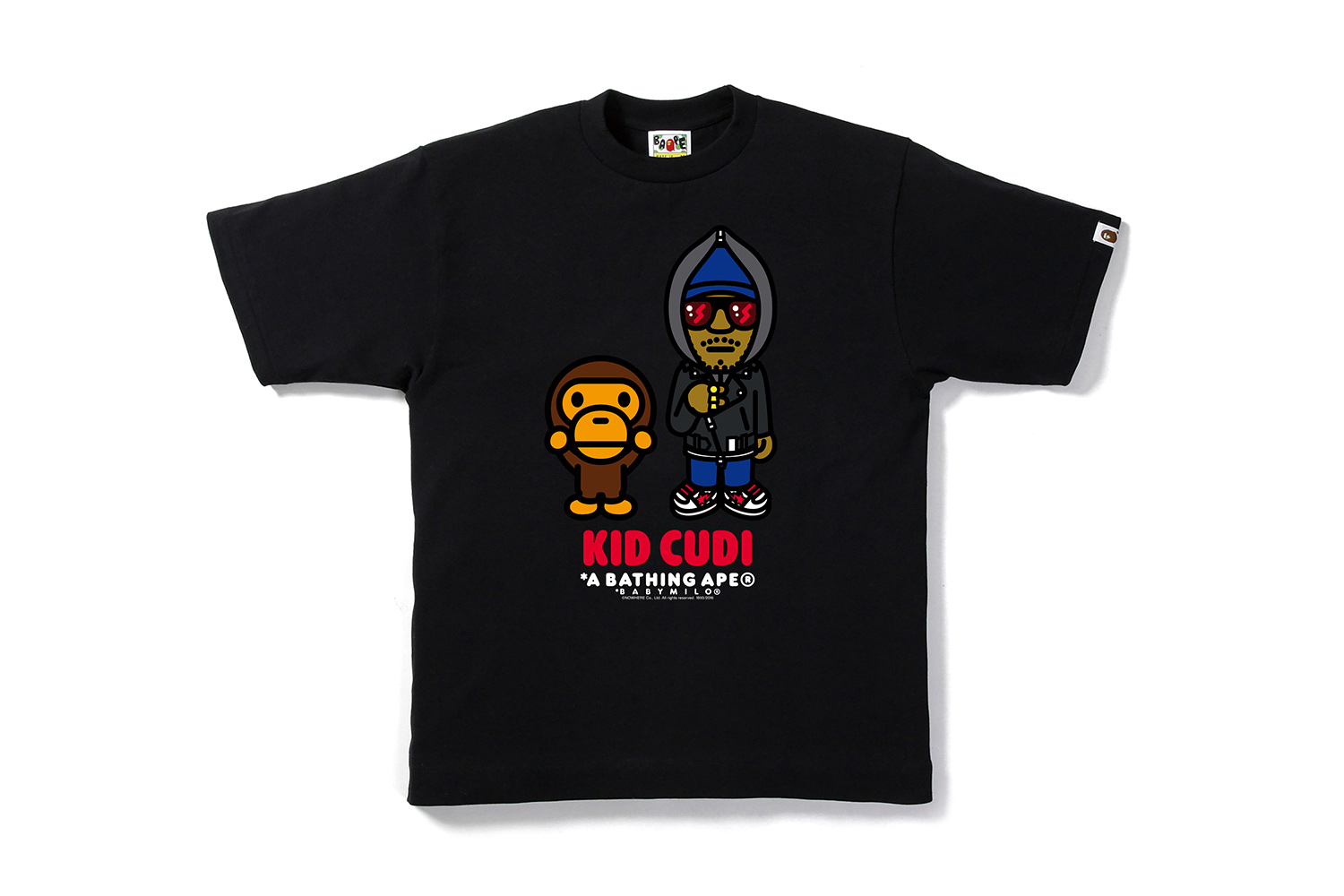 Japanese streetwear label, BAPE, have collaborated with some of the hottest names in music at the moment; Kid Cudi, Travis Scott and Big Sean. The trio have collaborated with BAPE to bring out a series of graphic t-shirts that feature each of the artists stood with Baby Milo, a BAPE icon. The t-shirt features A Bathing Ape branding underneath the main graphic and an ape head on the sleeve.
One for the collectors. BAPE have teamed up with Modernica  for a limited edition chair that features all over BAPE camo.
If you're looking to pick up one of these shirts then you'd better have tickets to ComplexCon or else your chances are slim.