Beckham In Kent and Curwen.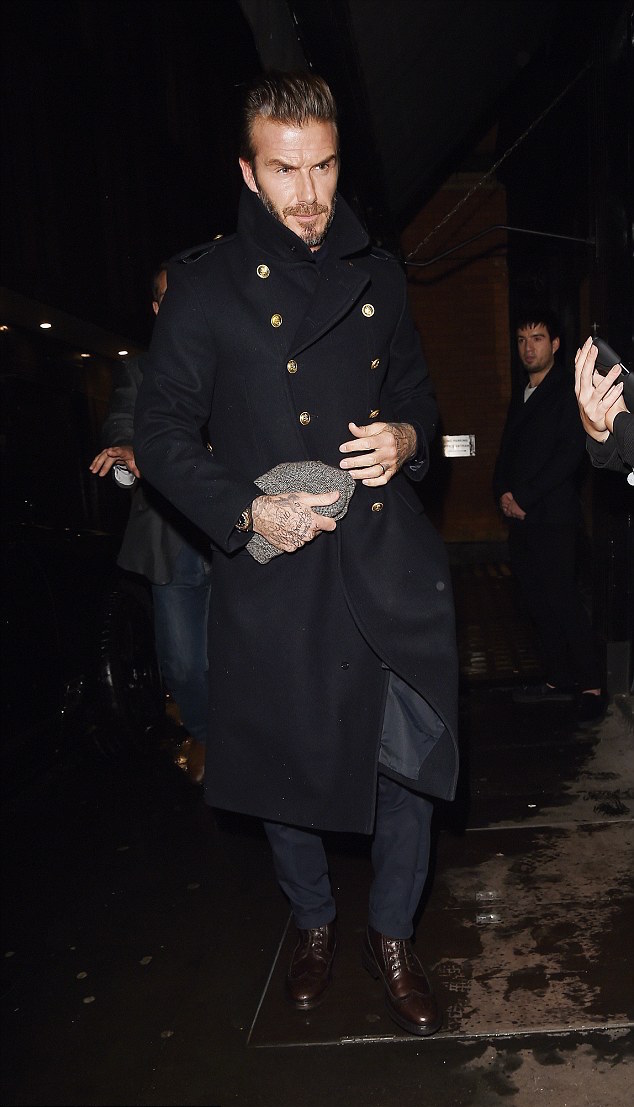 The 'Kent and Curwen Dinner With Mr Porter' in London was hosted by David Beckham. Even though he doesn't "have much experience in the fashion industry", he will be featuring in the brands upcoming ad campaigns and wore the new Military Coat from the collection to the dinner – which comes in wool or cotton and is covered in gold buttons, one of his favourite pieces designed by Daniel Kearns.
The collection will be available from Mr Porter from 29th November and will be sold on the brands website later in the year.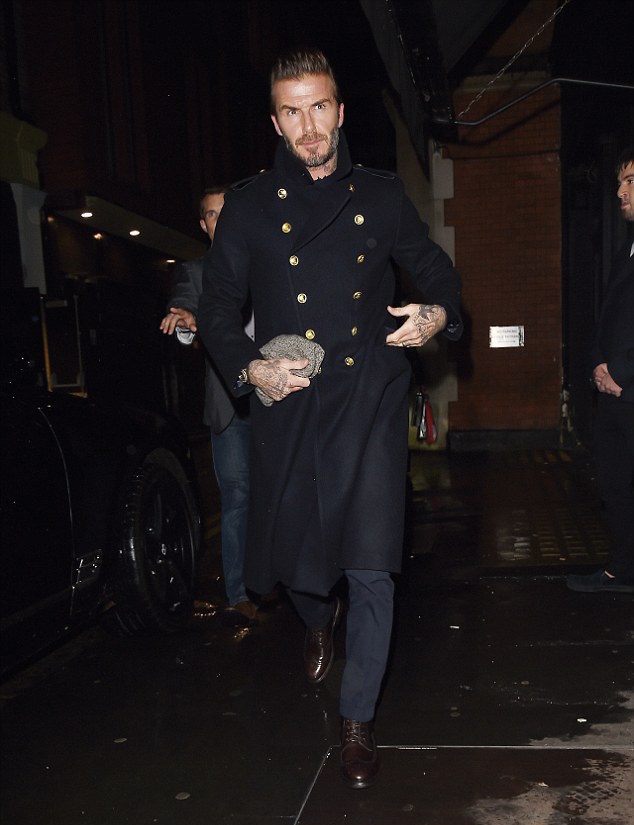 Shop the look with some alternatives below.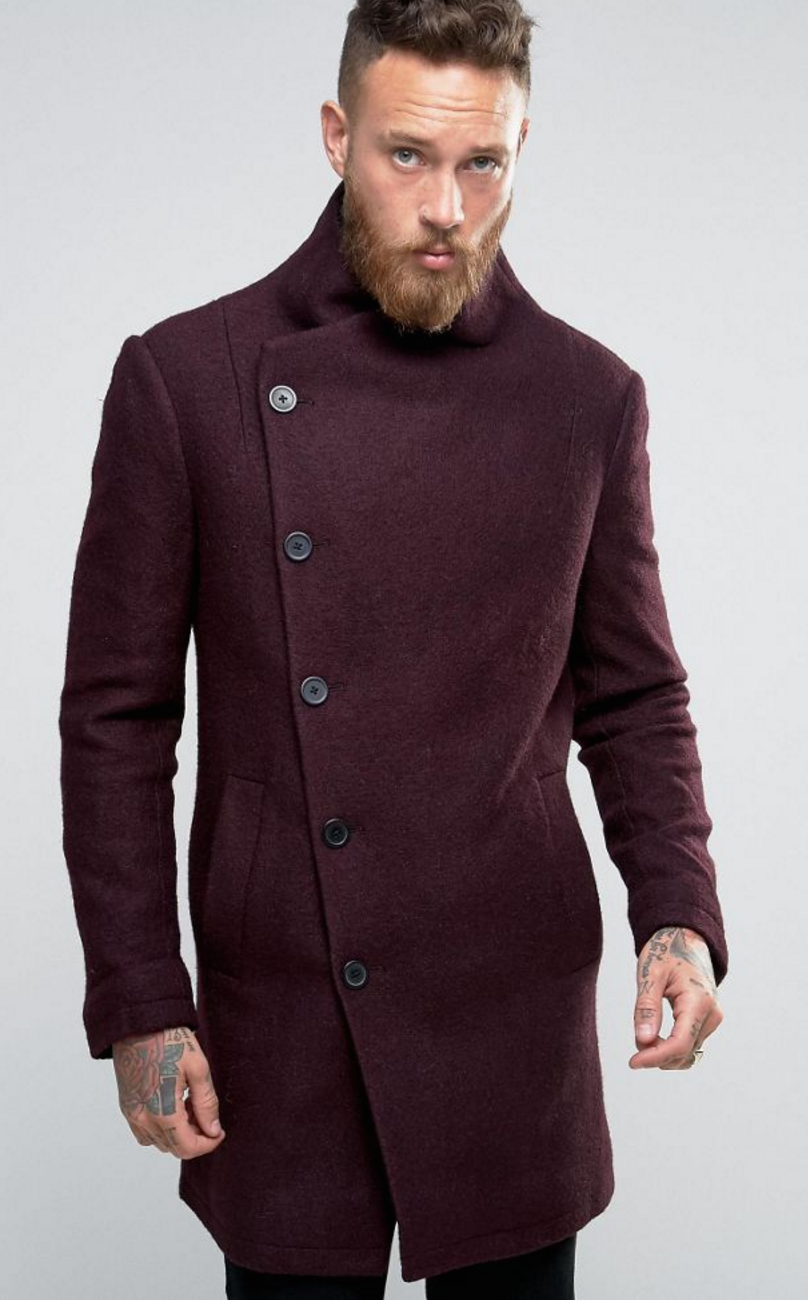 Click here to buy.