When football, Coca-Cola and fashion combine.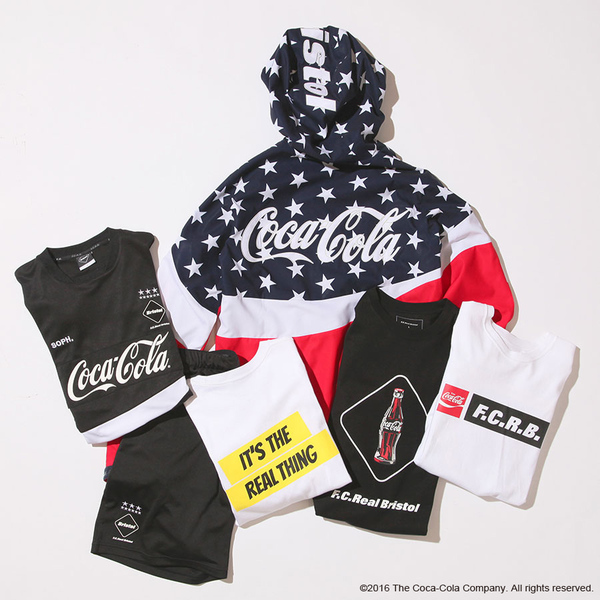 F.C.R.B (F.C Real Bristol) is the imaginary football team that create clothing for football supporters and fans as a sub fashion line of SOPHNET.
In celebration of their 17th anniversary, F.C.R.B have collaborated with Coca-Cola creating a capsule collection. The collection consists of dual-branded apparel such as t-shirts, hoodies and caps, as well as phone cases and a limited edition F.C.R.B x Coca-cola litre bottle. The collection keeps mutual with only black, white and splashes of the iconic Coca-Cola red.
Keep an eye out for the F.C.R.B. x Coca-Cola Capsule Collection coming out to stores soon.
Take a look at the collection below.