Who said Kappa was dead?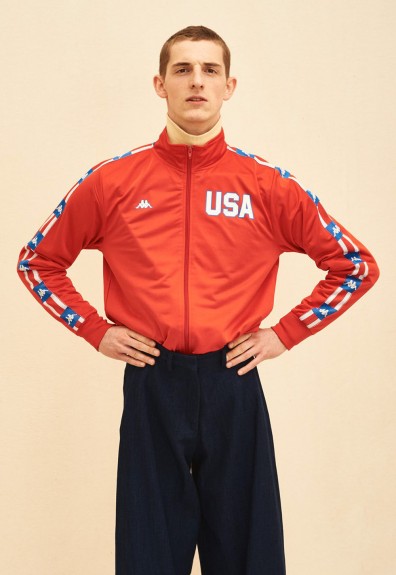 As one of the most recognizable sportswear brands, alongside Fila and Le Coq Sportif, in England during the 90's fashion scene, Kappa appear to be making a resurgence. Kappa are clearly making attempts to capitalize on the resurgence of 90's sportswear trends that we've seen from Gosha and Palace in their most recent lookbooks. The collection draws inspiration from Olympic athlete outfits with the use of: tracksuits, trackpants, tank tops, tees and bomber jackets, some of which feature USA labels. This is one big throwback for fashion lovers.
Do you think that we'll see more labels take on sportswear inspired pieces in coming seasons?