Tracksuits & Designer Brands
Over the past few years, Grime has exploded, with the likes of Skepta and Stormzy reaching the UK charts and touring across America and beyond. There's a certain look and style that Grime rappers and their crews wear and always have done, such as the tracksuit and Air Max. Explore the best looks below.
Skepta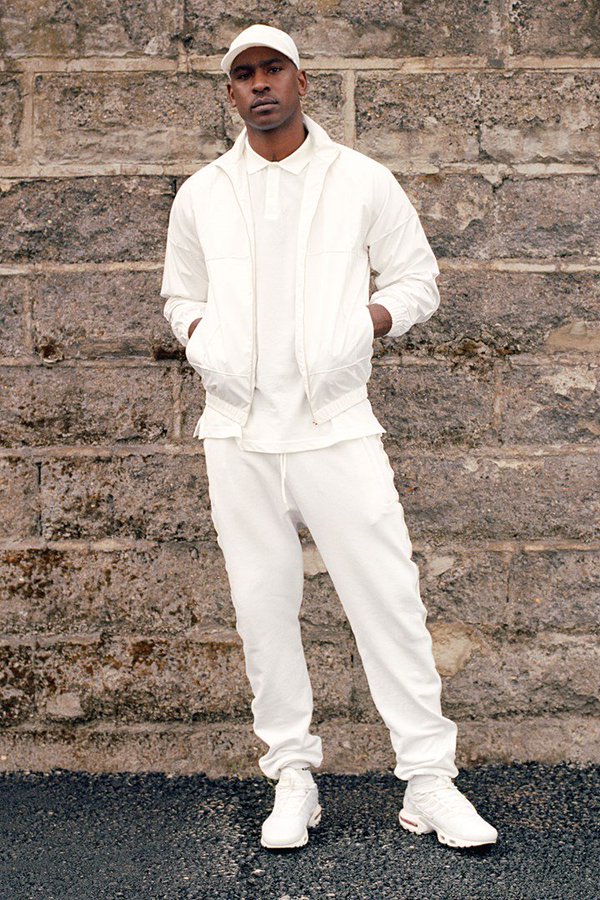 As one of the leaders of Grime having been involved in the scene since the very beginning, Skepta's influence on fashion is unparalleled. He may have always been a fan of the tracksuit, walking the Nasir Mazhar Spring/Summer 2015 runway in one and turning heads when he performed in a "liquid" tracksuit from Cottweiler's FW16 collection, but his most memorable and striking look will always be his all white ensemble. Some of his best white tracksuit looks include the one from Astrid Andersen's Spring/Summer 2014 collection, his cover of the 98th issue of Fader where he sported another Cottweiler tracksuit, from SS16, and his look in the video for 'Shutdown'.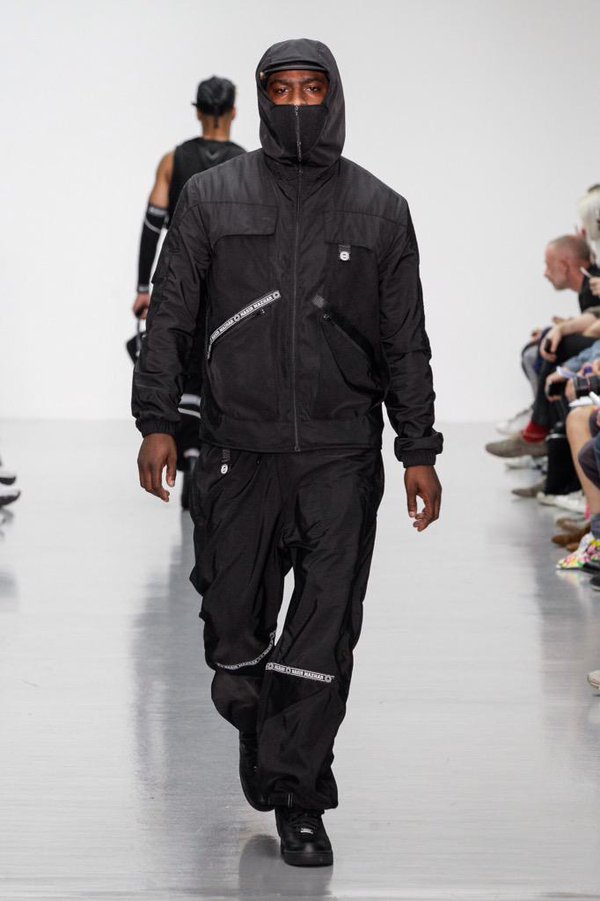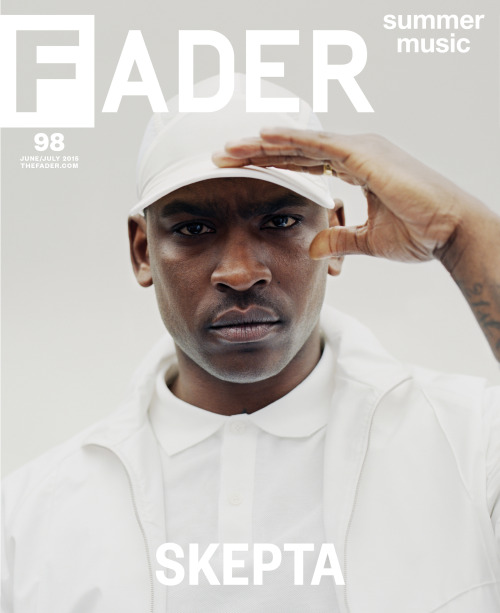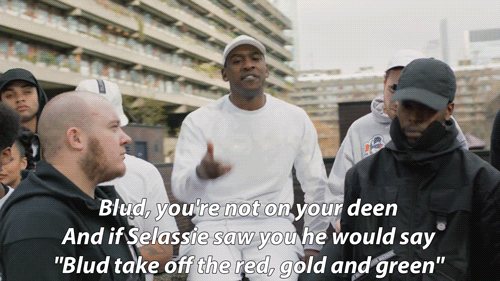 Stormzy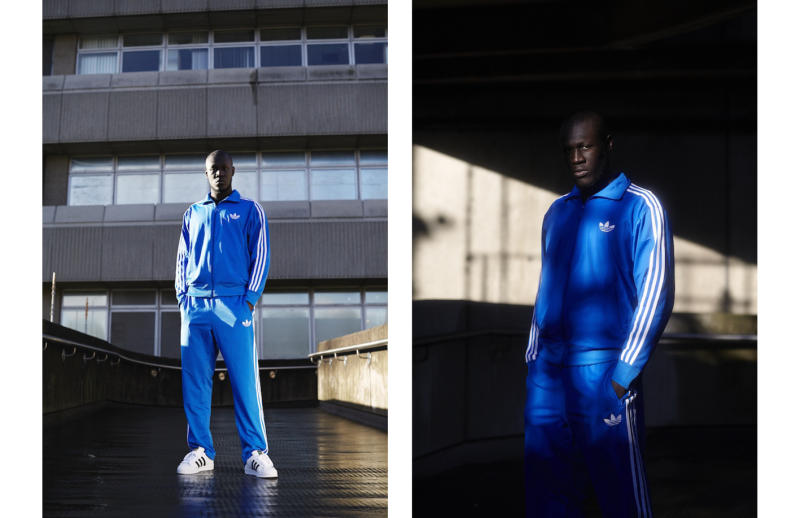 Most notably seen in his video for 'Shut Up' where he wears a red tracksuit, Stormzy is almost always seen wearing Adidas, even though Nike has been more popular throughout Grime history. Going against the grain and sporting the rival brand has worked well for Stormzy as he now features in their adverts – purely off the back of his support for the brand.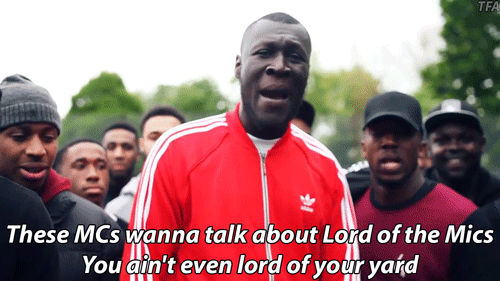 Novelist
The 19-year-old leading the new generation of Grime MC's mixes old with new to epitomise Grime and youth culture within fashion. Wearing fitted, stylish tracksuits with Air Max 95's, caps and Nike hoodies his style shows that sometimes, sticking to your roots is best. Novelist's all white look from his collaboration with Joyrich for their Spring/Summer 17 collection showed clean and classic street style given a modern twist.
Kanye West x UK Rappers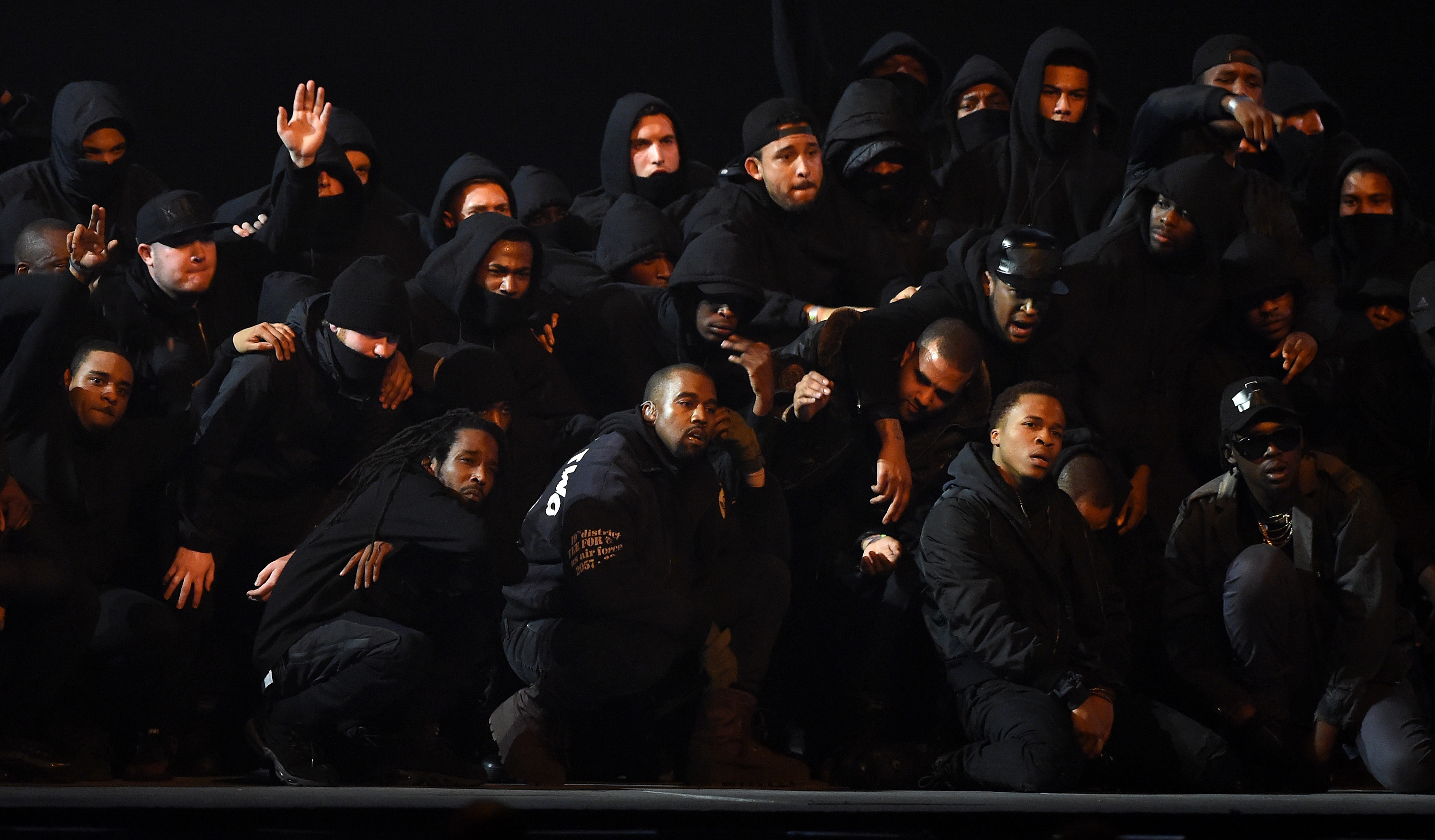 When Kanye graced the stage of the BRIT Awards 2015, he brought out a whole bunch of UK rappers including BBK. The iconic moment was made only better by everyone donning all black – caps, tracksuits and trainers.
Section Boyz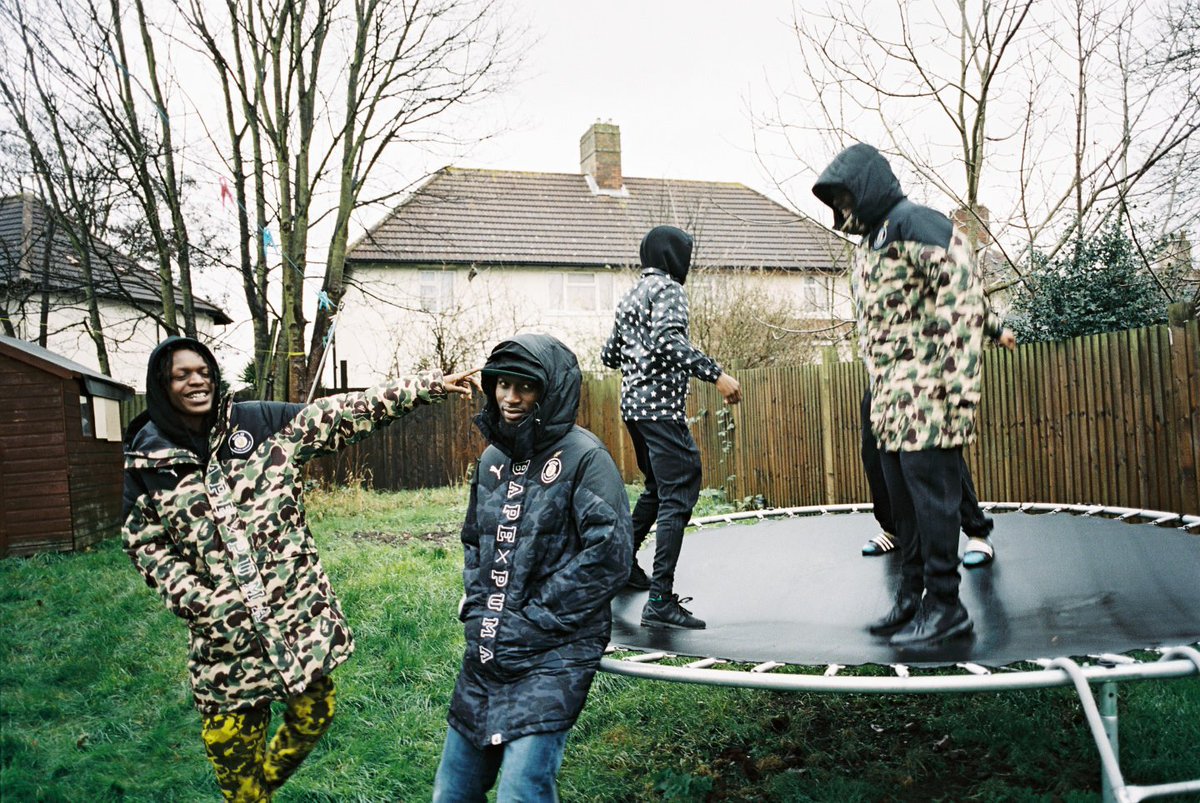 Nike & Adidas used to be the staple brands for Grime MCs, but Section Boyz are showing us how that's changed. Earlier this year, they wore pieces from the PUMA X Bape collection, as seen above. The collective aren't afraid to explore different sportswear and designer brands that other Grime MC's might not be wearing yet, as their style has made movements from sportswear to streetwear.
AJ Tracey
AJ Tracey is also mixing old and new in his style. He can be seen in grey Nike sweaters, Ellesse jackets and Puma tracksuits but more recently has been seen sporting Stone Island jackets, pieces from the OFF-WHITE X MIDNIGHTSTUDIO collection and was seen at the Nike Lab x Roundel London event for the release of an exclusive Spiridon shoe. AJ Tracey is dipping his toe in experimenting with high end and designer clothes, whilst still keeping in real.
Bonkaz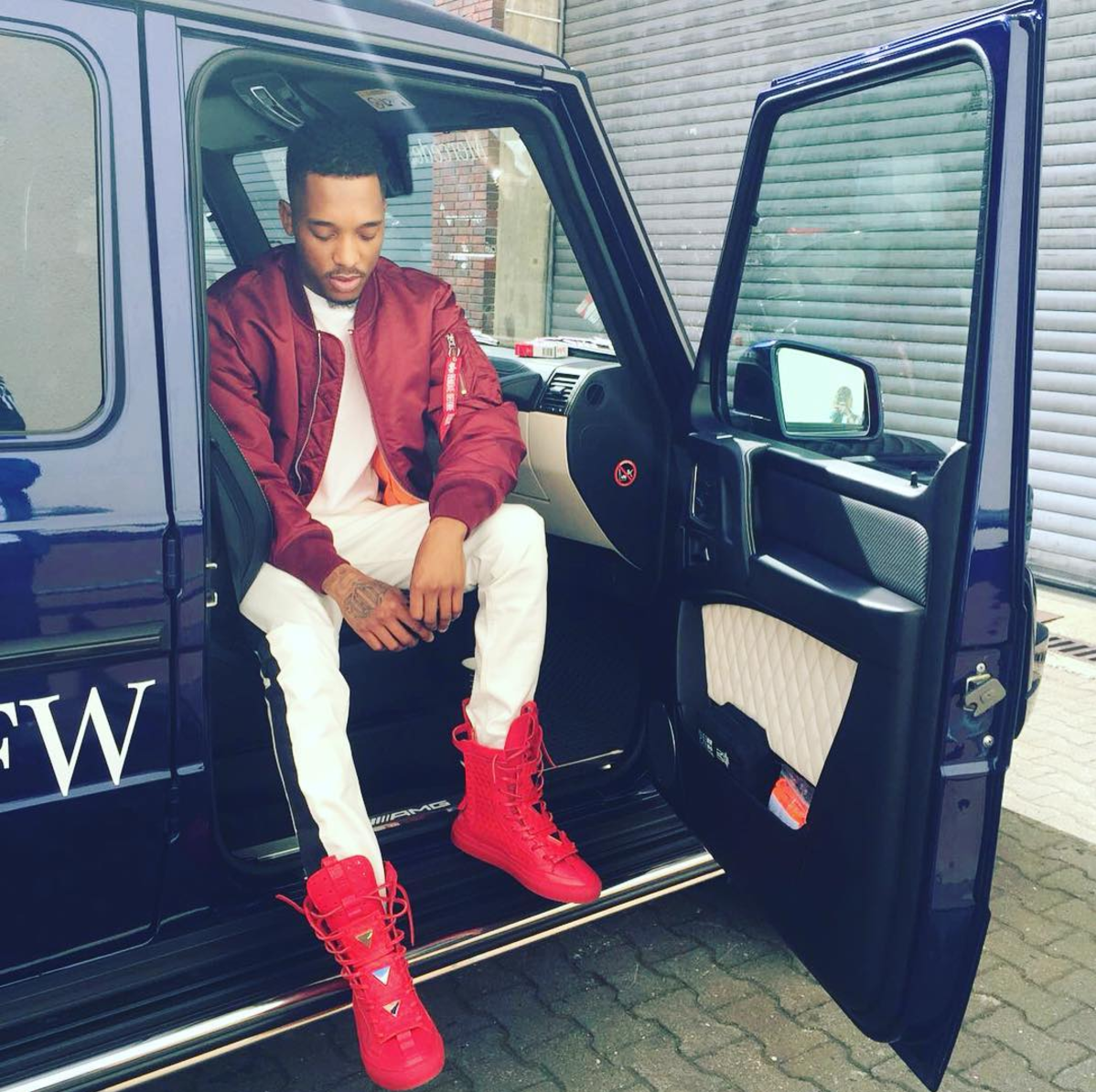 Having sat front row during Agi & Sam's Spring/Summer 2017 show at LCM, Bonkaz is no stranger to fashion. He can be seen wearing sportwear brands such as PUMA and Stone Island and he's more noticeably a fan of streetwear brands such as Supreme, Palace, BAPE and Patta and has sported pieces such as the Supreme Camel Camp Cap and Supreme x Undercover Anarchy long sleeve. His style also includes pieces such as longline coats and the Alpha Industries MA-1 Flight Jacket to his varied collection of clothes.
Yungen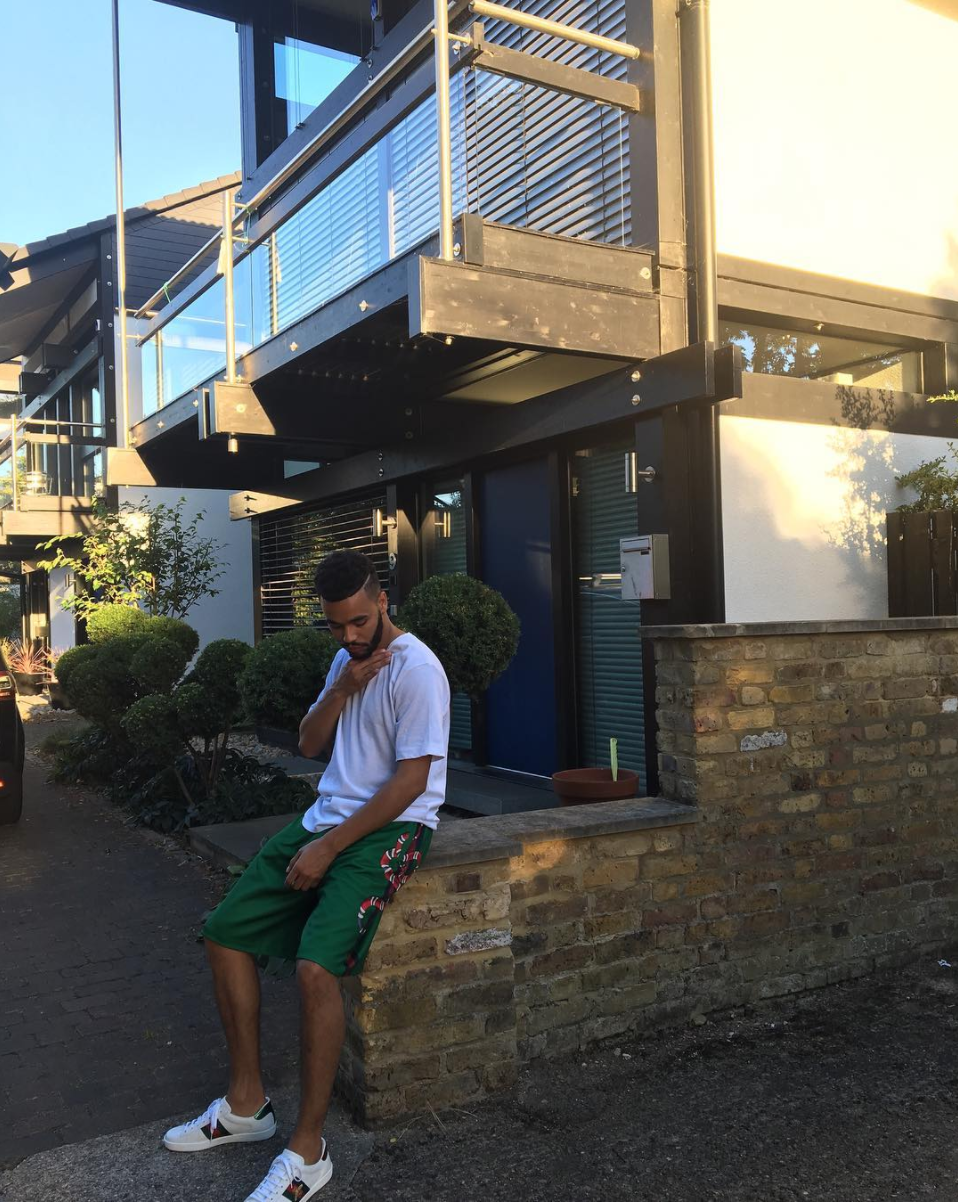 Yungen's style may mainly include minimal looks such as plain white t-shirts and blue jeans, but his love for Nike shoes is clear as he can be seen wearing Jordan's and Air Force 1's. He's also a fan of designer, sporting BAPE, Saint Laurent and the Gucci Snake-Motif Shell Shorts and Gucci shoes as seen above.
Krept & Konan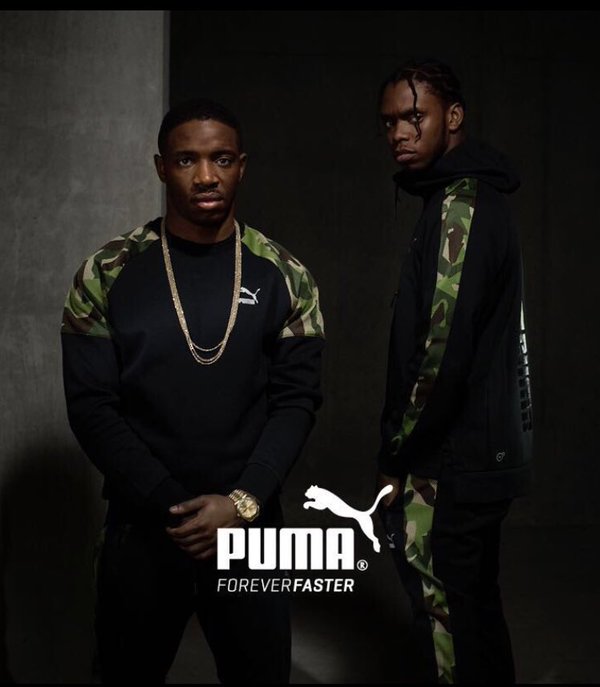 The pair are known for their love of PUMA and even modelled the Footlocker exclusive PUMA Evo Camo pack featuring tracksuits, tees and crewnecks. They're also no stranger to designer brands and can be seen repping PUMA X Bape collaborations. Their individual styles compliment each other, as Konan's includes simple colour schemes and comfortable clothing, whilst Krept is a bigger fan of louder colours and prints such as Camo.
Fekky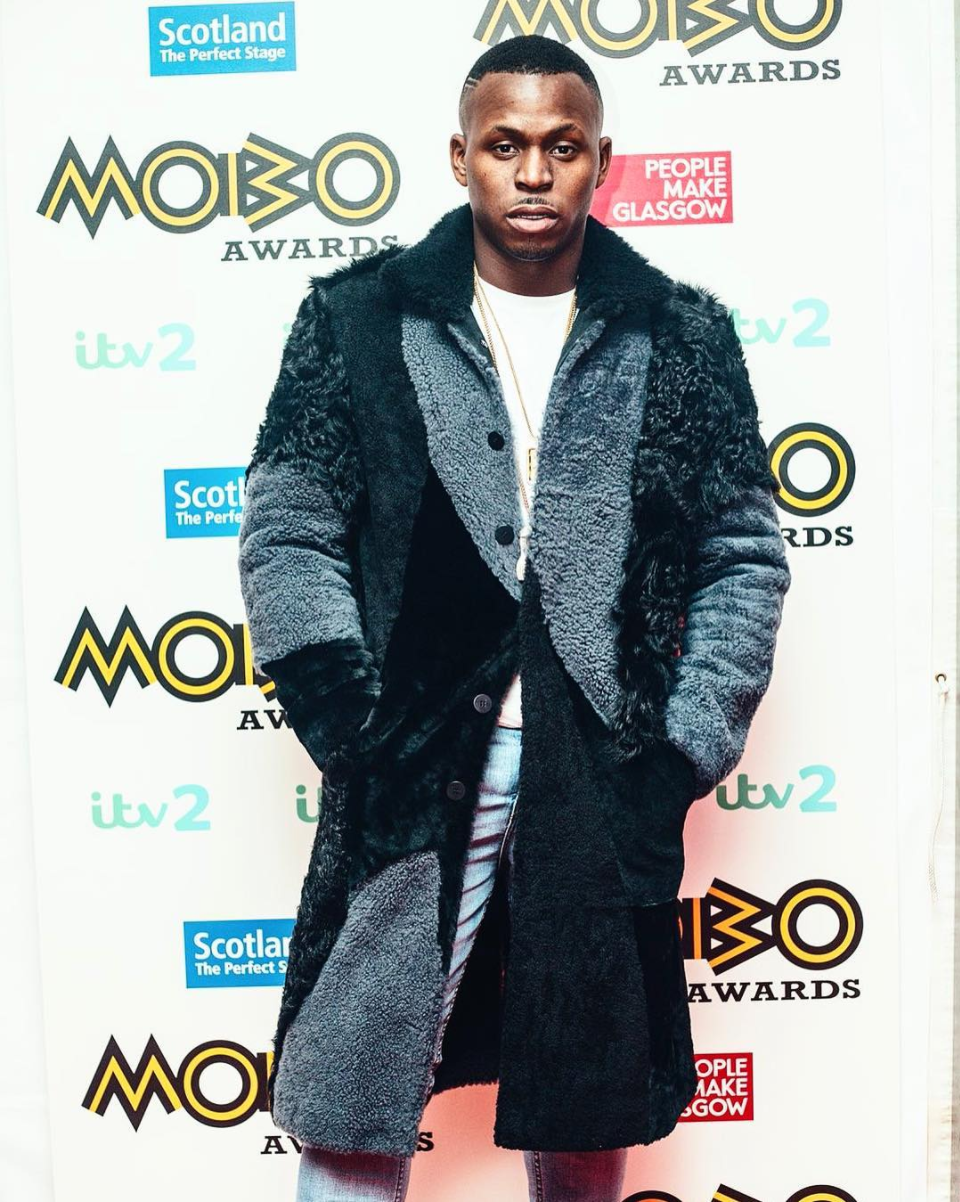 Fekky can be seen in brands such as Hype and New Era, an old staple amongst Grime MC's, but is also a fan of designer brand such as Astrid Andersen and Alexander McQueen. Without a doubt, he always accessorises his looks with thick gold chains and a pair of sneakers.
Fashion in Grime has changed throughout the years: coming from comfortable, street and sport style of Nike tracksuits and Air Max 95's and now adopting more American hip hop influence styles of designer brands like Astrid Andersen and streetwear brands like BAPE and Supreme. These Grime MC's take influence from old and new and mix them together to create their unique and adaptable styles.