Nevada 20 or the Harness Boot?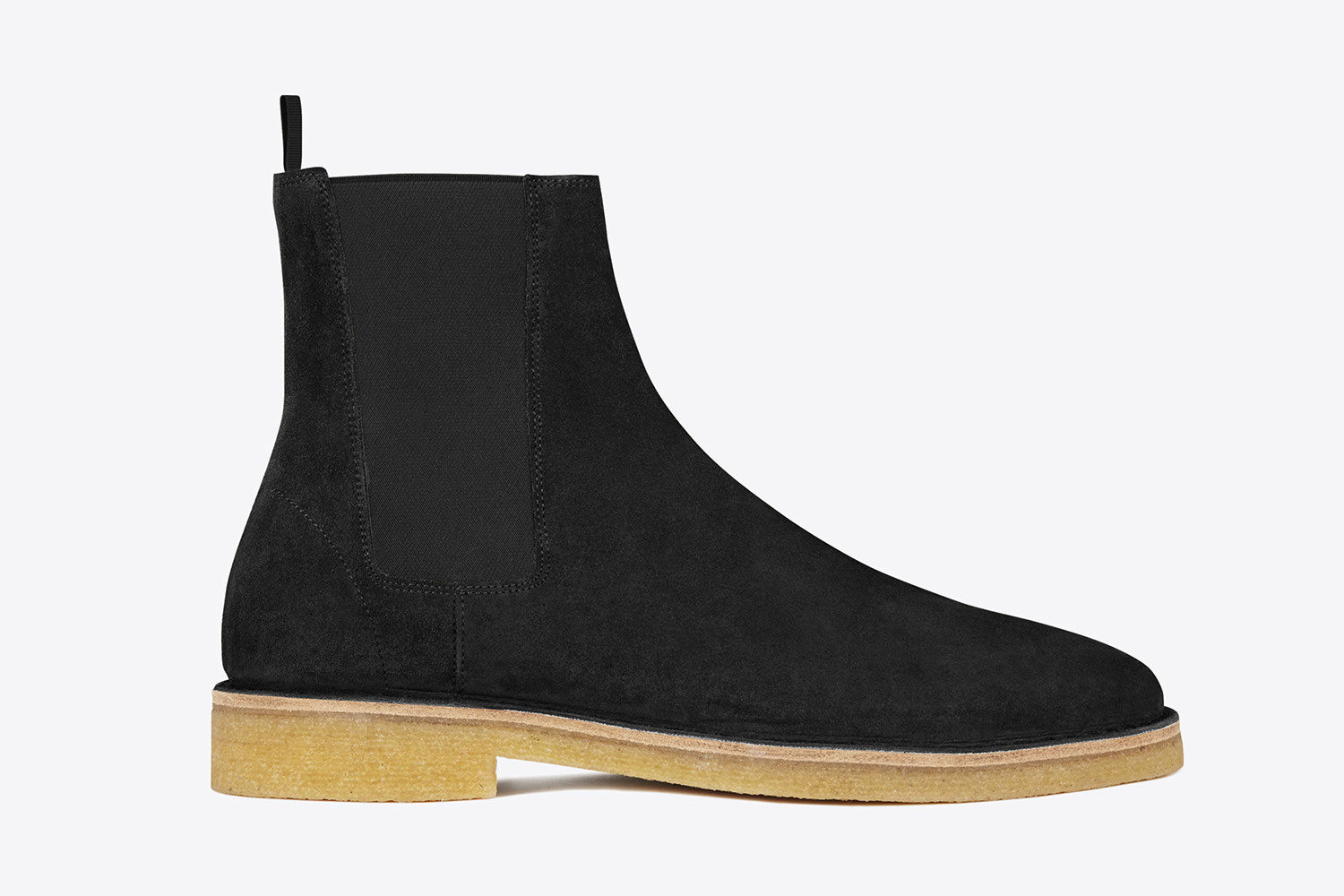 For Spring/Summer 2017 Saint Laurent have released their own version of the classic Chelsea Boot silhouette. The Nevada 20 Chelsea Boot features a suede upper in either a striking all black, or grey with elastic black panels and back pull tab. Both shoes feature a small cork heel and retail at $795.
Saint Laurent have also released another version of the Nevada 20, the Nevada 20 Harness boot, which features the same style, but with detailing around the shoe of a ring held in place by suede straps. This shoe comes in black or tan and includes the small cork heel, retailing at the higher price of $895.
Both shoes are available online on the Saint Laurent web store.