2Pac Forever.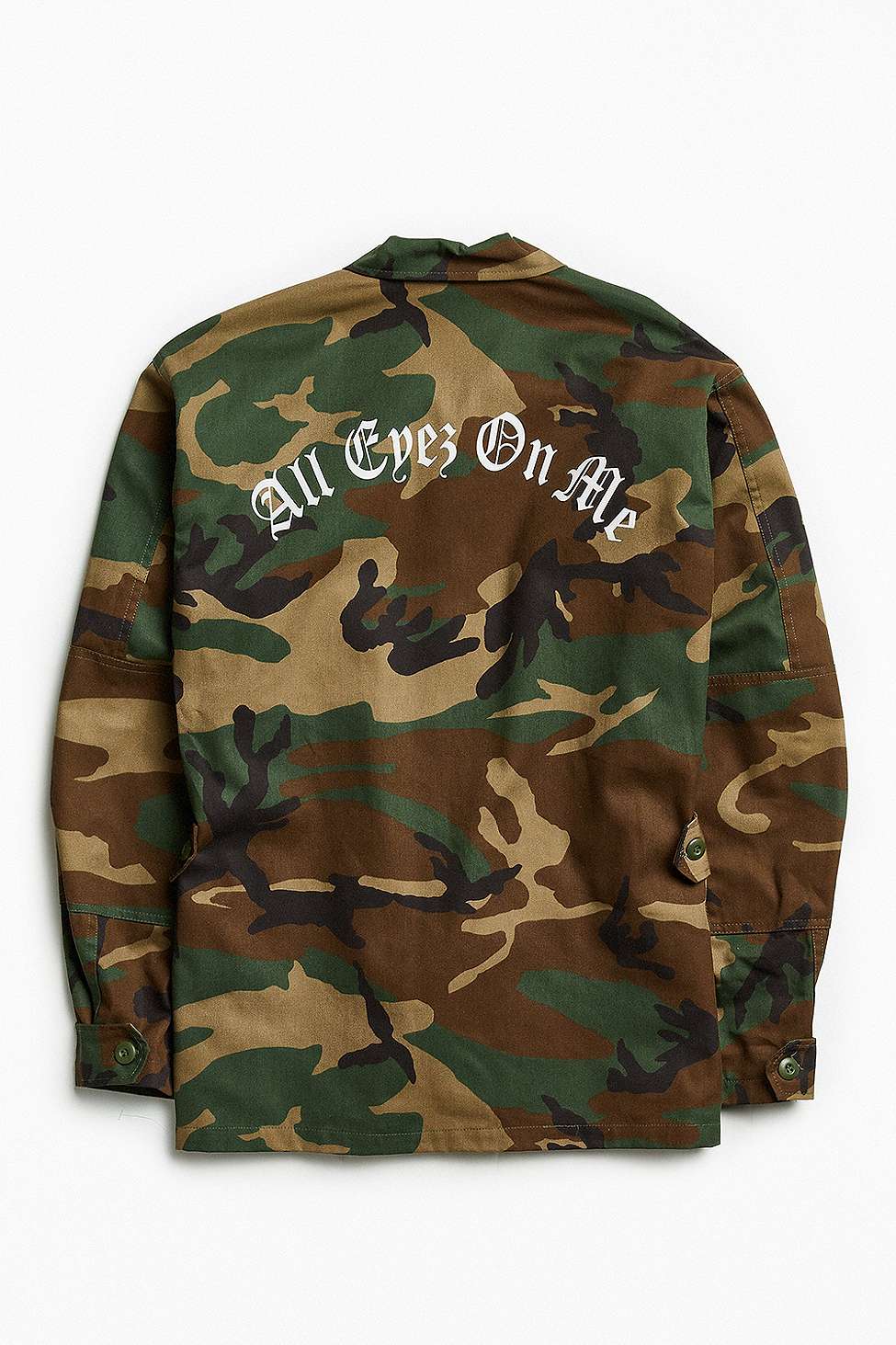 The 2Pac Forever Collection by Urban Outfitters celebrates the life of hip-hop legend 2pac and his most memorable works such his debut album '2Pacalypse Now' which honours its 25th anniversary this year and Tupac's fourth studio album 'All Eyez On Me'. The collection features photo T-Shirts, a hat reading 'All Eyez On Me' and a camouflage jacket that comes in 3 different designs – a logo, album title or portrait of Tupac.
As part of the launch, Urban Outfitters will be throwing events in stores in London, Brooklyn, Los Angeles and Chicago on 11th November with local upcoming artists from each city performing. Urban Outfitters will also be releasing the first ever vinyl version of '2Pacalypse Now'.
The collection is now available in stores and online.