A brand new editorial shows off the suave collection.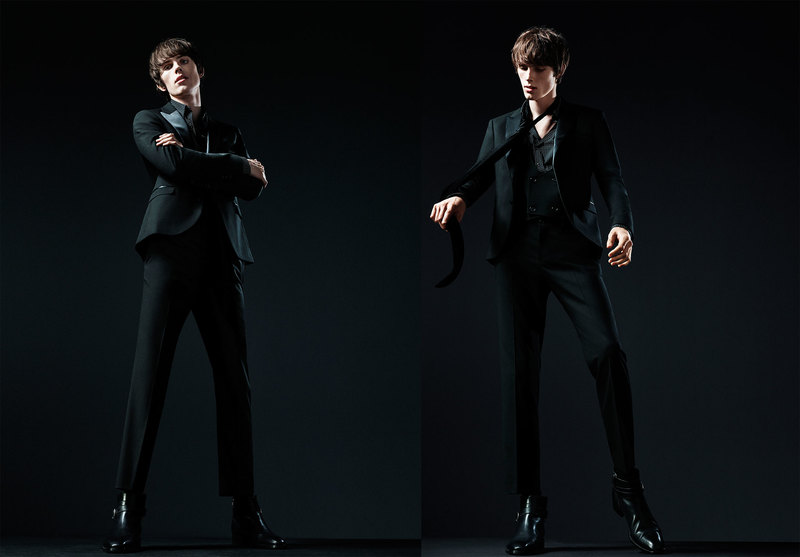 If you're heading out on the town this Autumn/Winter, Zara Man have got you sartorially covered with their new collection of evening wear. Two sub-collections make up the entirety of the aptly named 'Evening' collection.
The first, dubbed 'The Unique Ethos', takes inspiration from rock and youth culture and combines these with sharp lines to create a fun new take on the formal black tie aesthetic. Sequinned blazers, velvet capes, studded shirts and faux leather trousers ensure this attire is not for the faint-hearted, but most certainly for the fashion-forward who want to make a statement.
The second mini-collection is something Zara are referring to as 'The Classics Revisited'. This one takes things up a notch, with a focus on tuxedos and evening suits suitable for the season's dinner parties. Providing a modern twist on the classic look, this collection enlists red and sea green velvet, white jacquard and black sequins to adorn its variety of formal jackets on offer.
Head to Zara stores and online to purchase the Zara Autumn Winter 2016 Menswear Evening collection now.