A Memoir Of The Pablo Tour.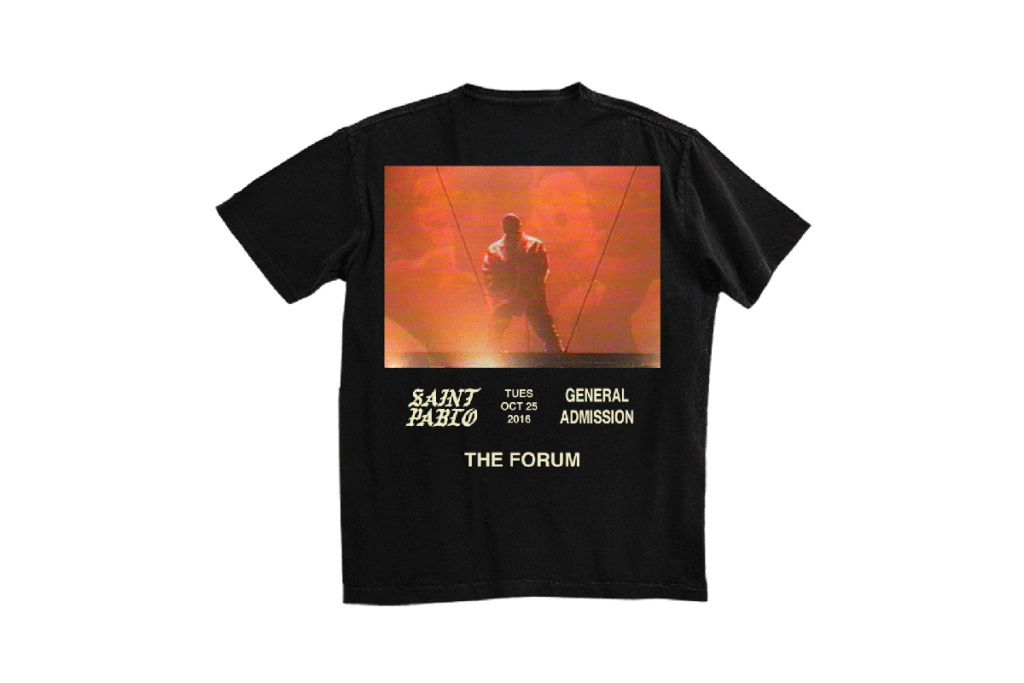 Kanye West's Saint Pablo Tour which covered major cities in the USA and Canada this year, was cut short when Kanye cancelled the remaining dates of his tour for medical reasons after walking off stage at certain events after performing less than half of his set.
The Pablo Tour merch was originally released in August and has now been re-released in time for Christmas. The collection features a range of different T-Shirts, including a T-Shirt "In Loving Memory" of West's mother, long sleeve T-Shirts, hoodies, sweatpants and more.
The collection is available to buy on Kanye's webstore now.