F*ck Everyone It's Just You In The End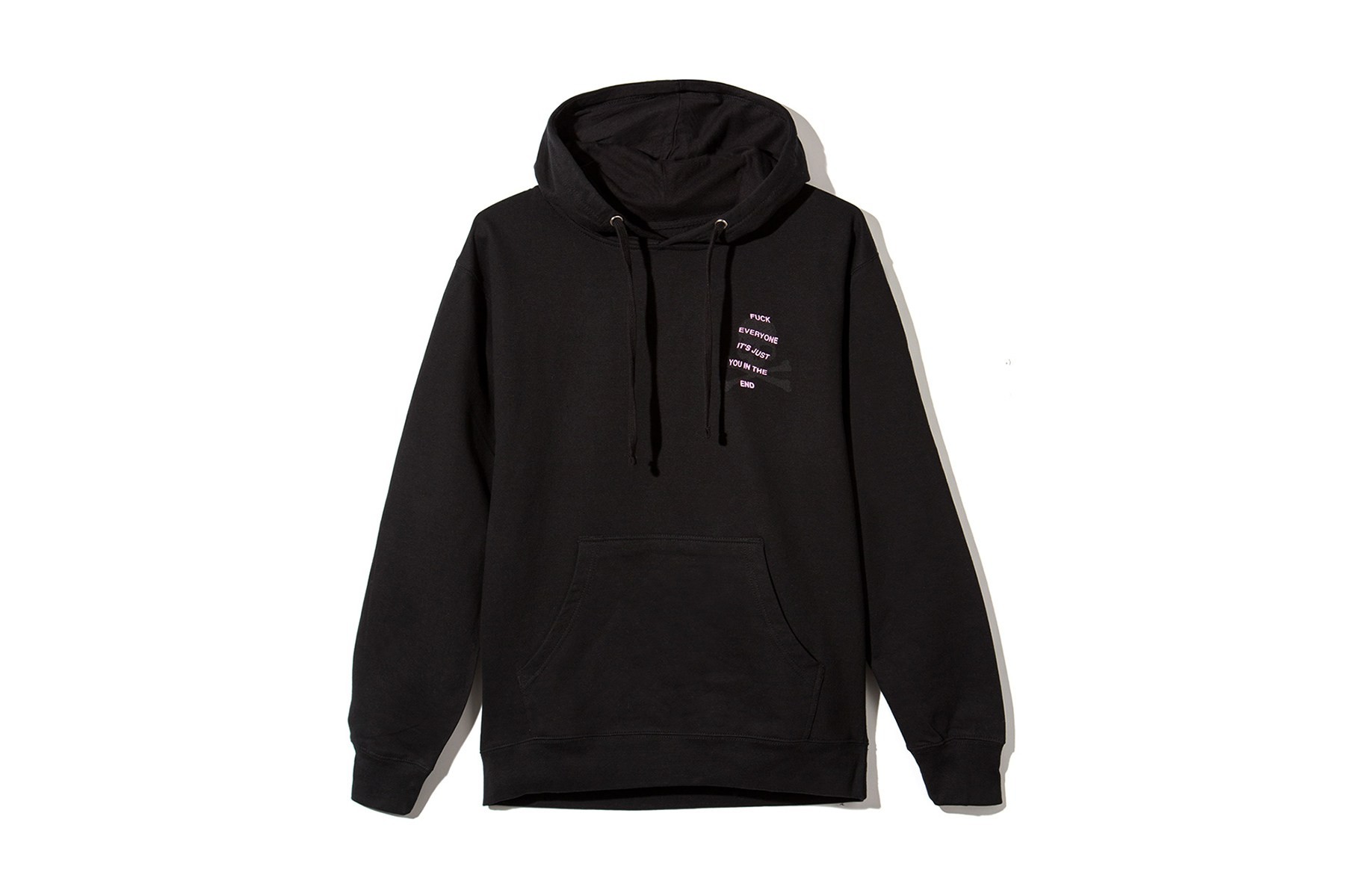 After teasing their collaboration a few days ago via Instagram, Anti Social Social Club and mastermind JAPAN have released further information regarding the release. The collection includes a T-Shirt, hoodie and cap with the ASSC logo branded on the back in pink over the top of mastermind's classic skull and bones logo. The front of the T-Shirt and hoodie features a breast print of small pink writing in the Anti Social Social Club style reading "F*CK EVERYONE IT'S JUST YOU IN THE END". The cap features 'ANTI SOCIAL SOCIAL CLUB' on the right hand side and the mastermind JAPAN skull and bones on the left.
Dates, times and locations were also teased on Instagram, hinting at a pop up shop for release. If you're a fan of this collaboration, be ready on Thursday 8th December at 12pm with Los Angeles and Tokyo the only two locations announced so far.
See more information below, via Anti Social Social Club's Instagram.
https://www.instagram.com/p/BNlk0q5BMvy/?taken-by=antisocialsocialclub