Stay Extra Cosy With BAPE.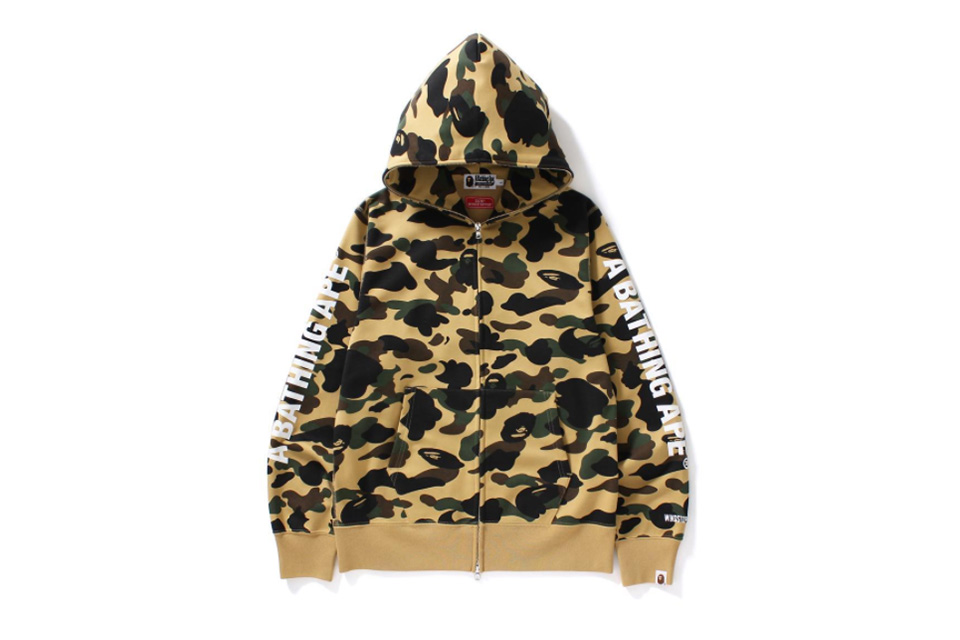 BAPE have announced three new key pieces; a coach jacket, hoodie and sweatpants all made with Windstopper fabric. Windstopper, produced by the same company who make Gore-Tex, is a windproof fabric to keep you extra cosy, worn by those who participate in high-performance sports such as cycling.
The three pieces in this range feature BAPE's "1st Camo" pattern, the standard green/brown/black camouflage we have grown to know and love from BAPE. The hoodie features a yellow/brown/black/green camouflage, with the BAPE zip which covers hoodie from top to tail and "A BATHING APE" sleeve print in white.
The collection will hit stores sometime next year, keep your eyes peeled for further information.