3, 500 square feet of END. clothing.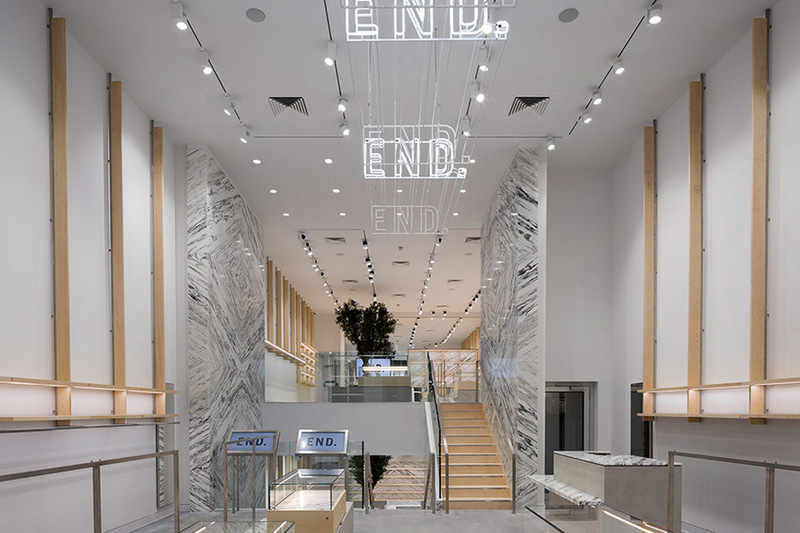 A brand new flagship store in Glasgow has just been unveiled by retail store END. The new space, which is a former Post Office, is situated right in the city centre and covers a substantial 3,500 square feet.
The interior of the store is mostly monochrome and employs high quality materials such as marble and brushed steel to give a super polished look to this clean and minimalistic space. Some may think it a little too 'high-end' looking for a store which primarily stocks sportswear and streetwear brands, but we're sure this only means that the shopping experience will be second to none.
Find the brand new END. flagship store at:
196 Ingram Street
Glasgow
G1 1DG