Is it really the more the better?
Winter is a notoriously tricky season for fashion. As the mercury plummets, it's the time for you to brush up the art of layering and keep your sartorial game strong. Making multiple pieces work seamlessly might seem like a dauntingly complex task – think combining textures, harmonising colours, editing proportions… but with this guide from PAUSE you will be able to master the layering expertise pretty quickly.
Add a pop of colour
When everyone is opting for gray, black and other dark palettes, adding a nice pop of colour in your outfit is the easiest way to set yourself apart from the crowd. Try to go for only one coloured item in your ensemble and keep the rest of it clean and simple, but if you are more confident in your style, feel free to incorporate a bright-coloured coat into your look.
Play with proportion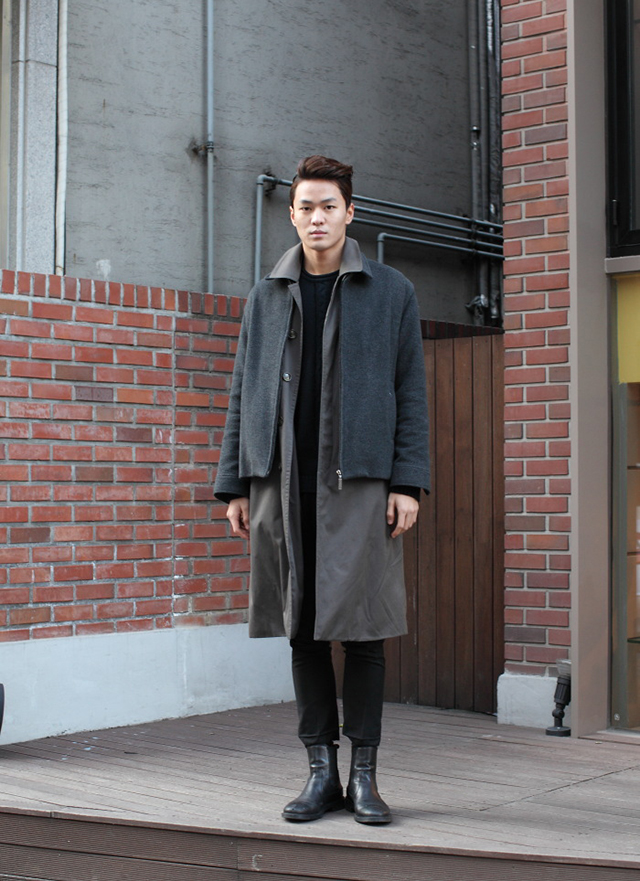 When you don't have a bold patterned coat or a bright jacket, it's a wise choice to play with proportions by layering in an unconventional way, just like in the picture. This particular way of layering works exceptionally well with muted items. But bear in mind the outerwear underneath should be slim-fitted whereas the outer one should have a slightly relaxed silhouette, so that your outfit will look smooth and streamlined instead of forced together.
Contrast different textures
We all know combining different textures elevates your outfit instantly. With all the tactile options in the cold season – from tweed to leather, from wool to shearling – winter should be the best time for you to get on board with your texture game. In the picture shown, a peep of glossy, leather-like texture underneath a soft, plush coat magically turn two seemingly understated items into a sleek combination.
Think outside the box
Creativity is the cornerstone of fashion, which means you should always think outside the box, even when you are deliberating your layered look. The outfit on the left harmonises four different layers, and it works like magic. And the outfit on the right captures the essence of high-low combination by paring down stiffness of a tailored jacket with a sporty gilet. Who says you can only wear a long coat on a blazer?