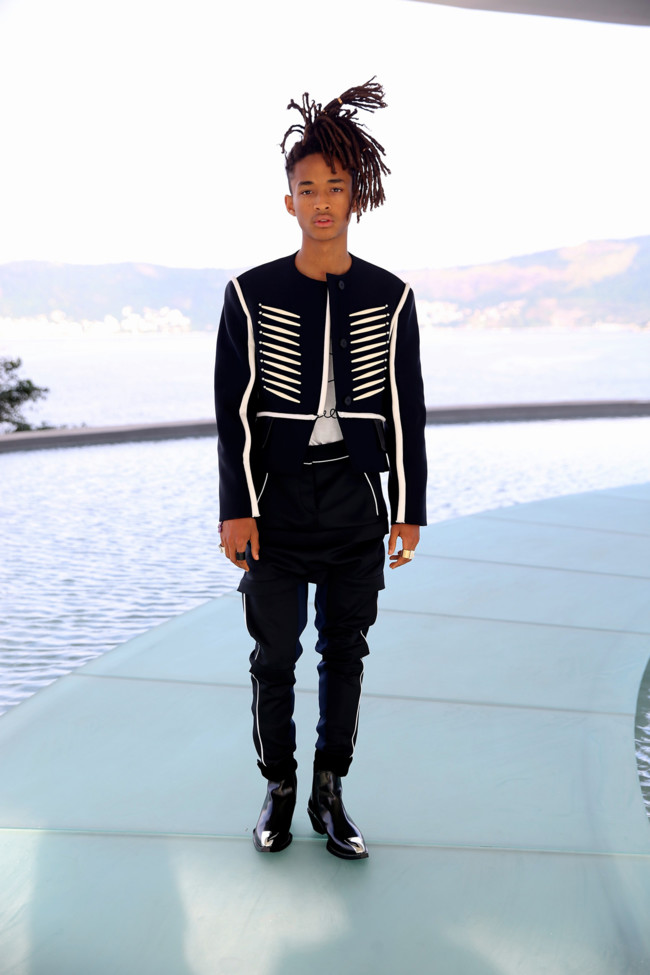 What could be more fitting than turning up to the Louis Vuitton 2017 Cruise Collection in Brazil, dressed head to toe in the brand itself? Jaden nailed this look earlier this year in a matching black and white striped jacket and trousers, from the Womenswear collection. He also wore gold Cartier Love Rings as hair ties.
Nylon Magazine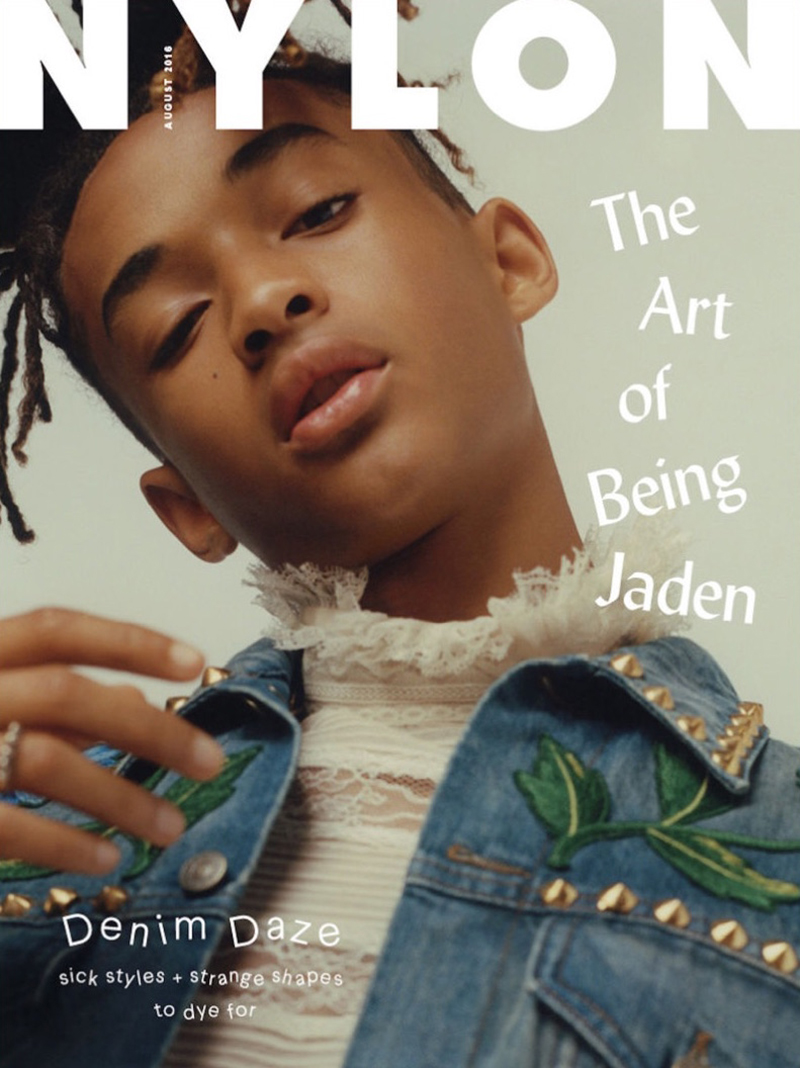 For the August cover of Nylon mag, Jaden wore a lace turtleneck and a Gucci Painted Denim Jacket with Embroidery in Blue Stonewashed Denim again breaking down gender barriers in an outfit which could be described as extremely feminine.
Louis Vuitton Show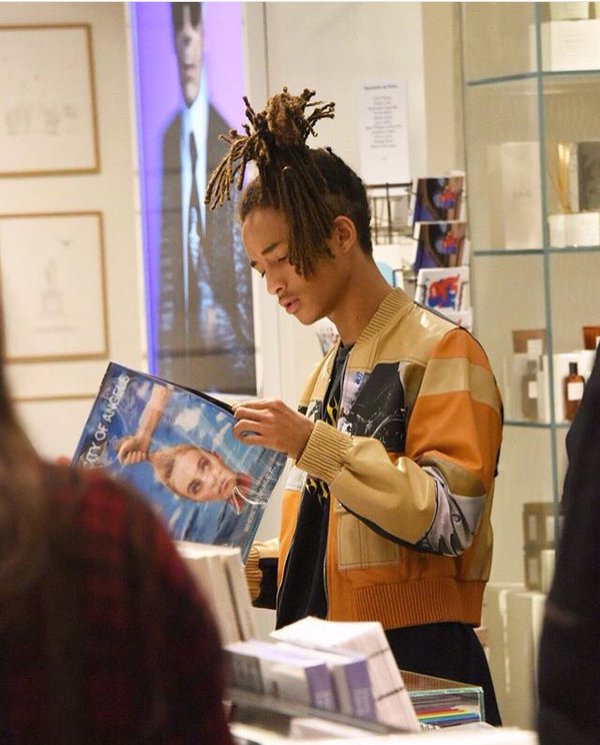 After starting his year on the Louis Vuitton genderless campaign, Jaden was later invited to Louis Vuitton's show in Paris, he came dressed in head-to-toe Louis Vuitton by wearing a leather jacket paired with some ruffled look black pants and black shiny brogues.
British GQ Style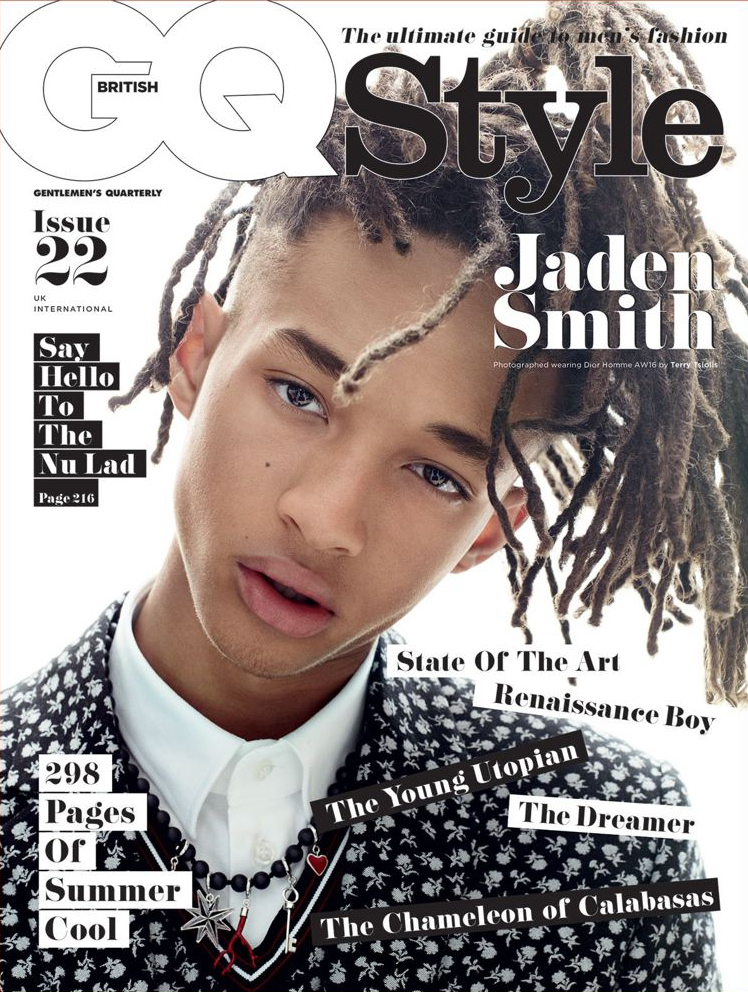 Jaden graced another magazine cover in August, this time British GQ Style. He switched up his style for a slightly more classic attire for British GQ.
Numéro Homme Cover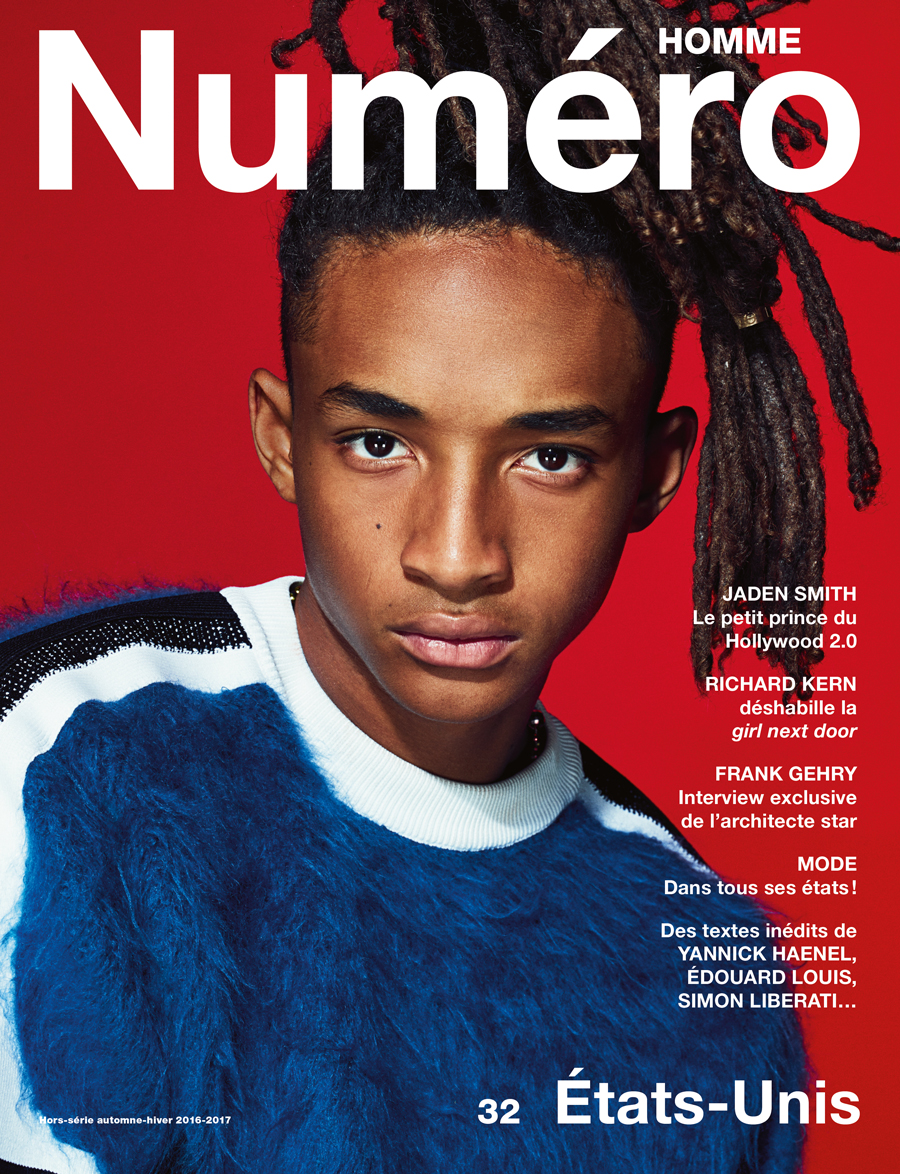 In October Jaden hit another cover, this time for Numéro Homme fall/winter 2016 issue. He was shot wearing a Louis Vuitton wool and mohair jumper.
Gucci

A big fan of Gucci, Jaden impressed at the Netflix 'The Get Down' screening in New York with this bold, statement piece embellish black Gucci jacket covered in colourful buttons. He also went for a larger fit for an oversized look and paired the jacket with a simple white tee, black jeans and black sneakers to draw all eyes to the piece.
Raf Simons For Vogue

Unapologetically a fan of T-Shirts and sweaters that sit way below the knee, Jaden posed for Vogue in September wearing a long Raf Simons Rib-Knit Sweat and Dr. Marten boots; pointing to maybe one of the biggest trends of 2016, sleeves that finish way past your hands, whilst keeping his own individuality.
Interview Mag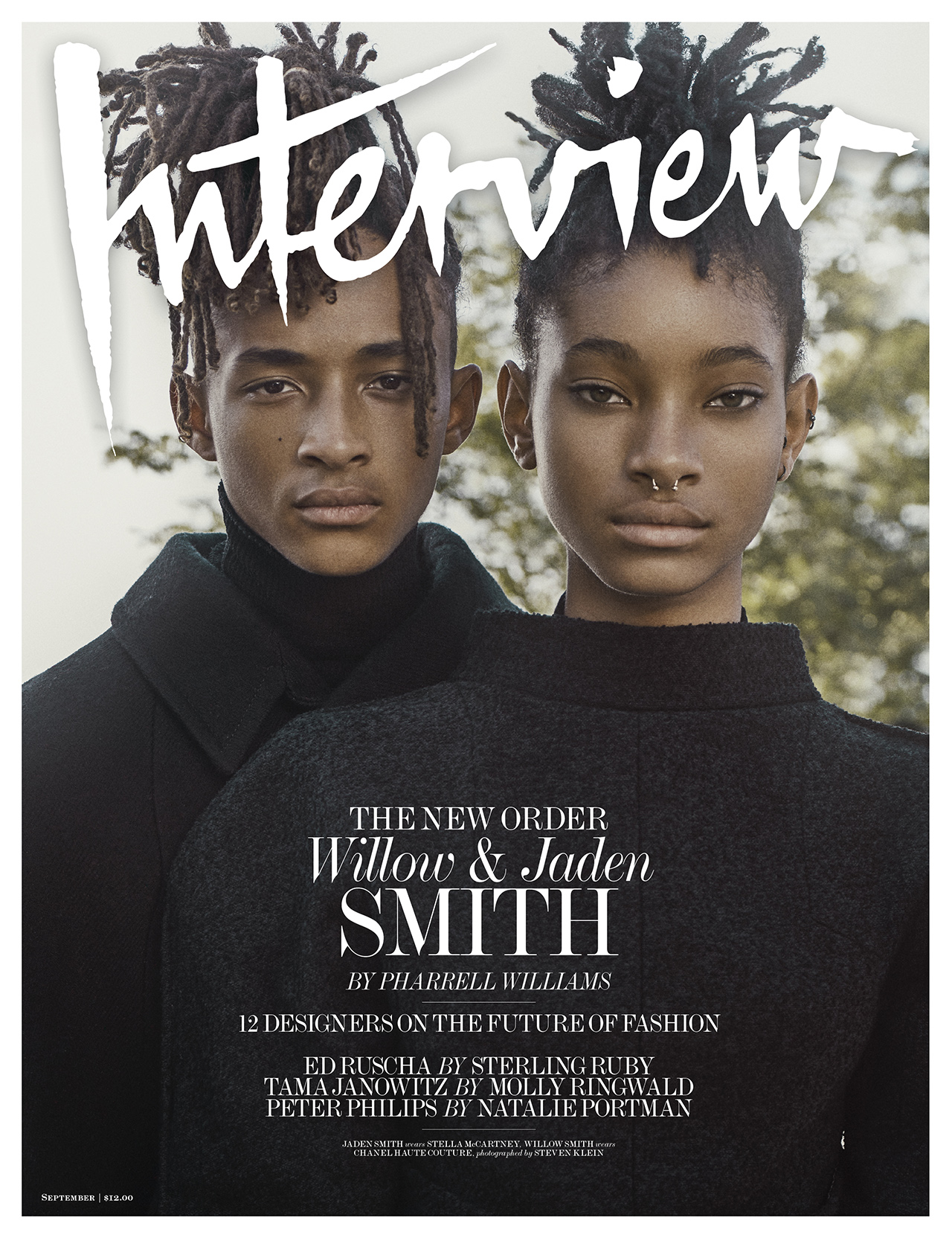 September was a busy month for Jaden, as he featured on the cover of Nylon Magazine with younger sister Willow. Both dressed in plain black coats, the focus here seems to be on their hair with which Jaden is known for choosing to wear Cartier Ring as hair ties.
Gucci Head To Toe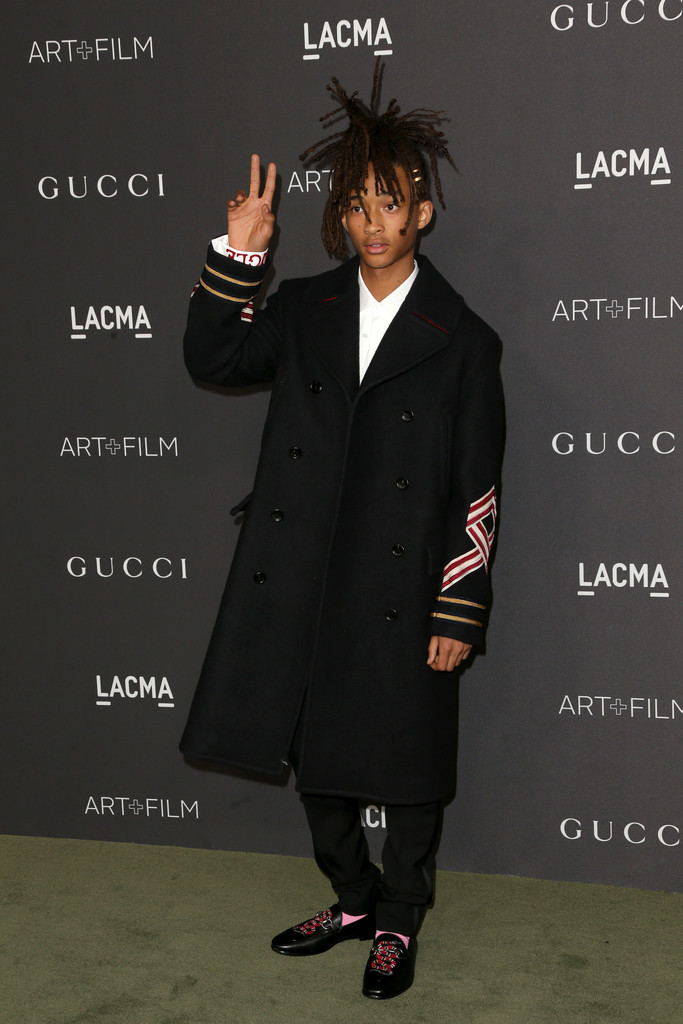 When it comes to Gucci, Jaden knows what he's doing. Spotted at the Lacma Art + Film Gala in October, he wore a Gucci embroidered web stripe sleeve coat, Gucci "L'Aveugle Par Amour" embroidered cuff shirt and Gucci embroidered snake loafers – one of the biggest must-have prints of the year. He of course was also wearing his Cartier Love Rings as hair ties.
The Incorporated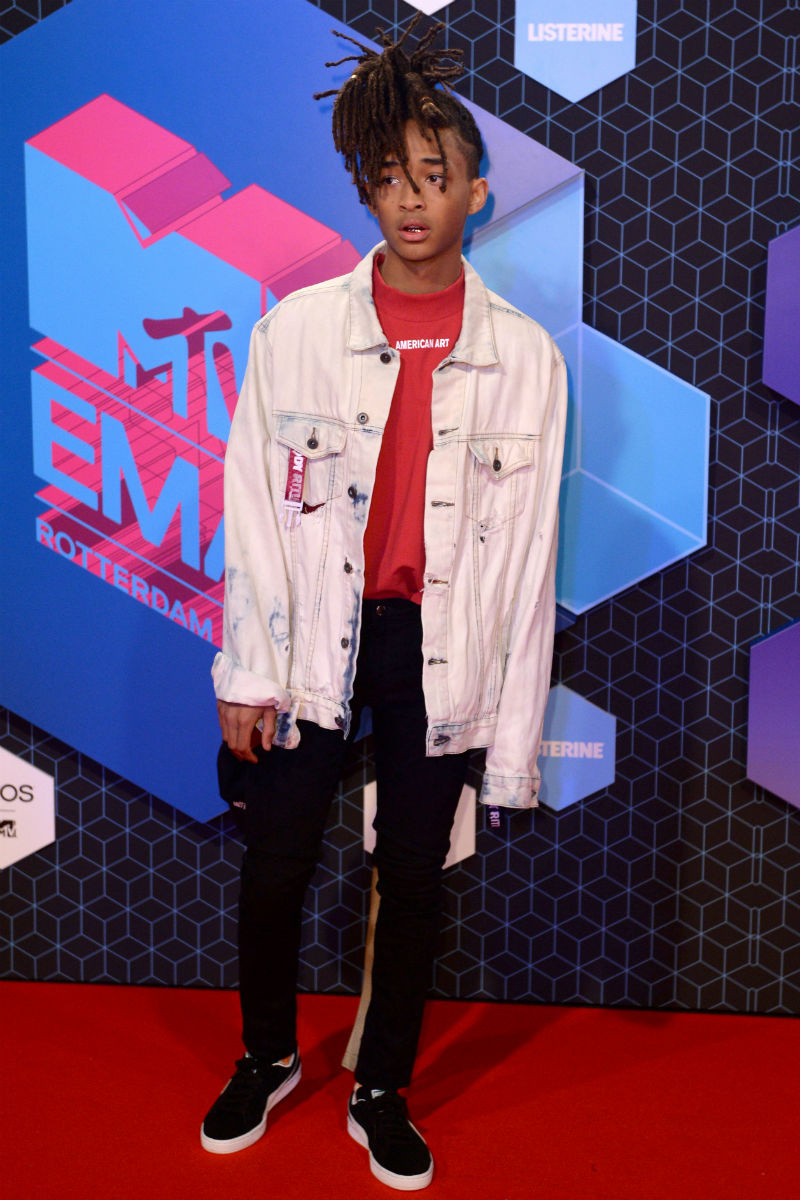 This casual look for the MTV EMA Awards showed Jaden's support for the brand The Incorporated, which his denim jacket with the red "Body Ritual" parachute clip and red polo neck are both from. He topped the look off with black trousers and PUMA sneakers.
Gucci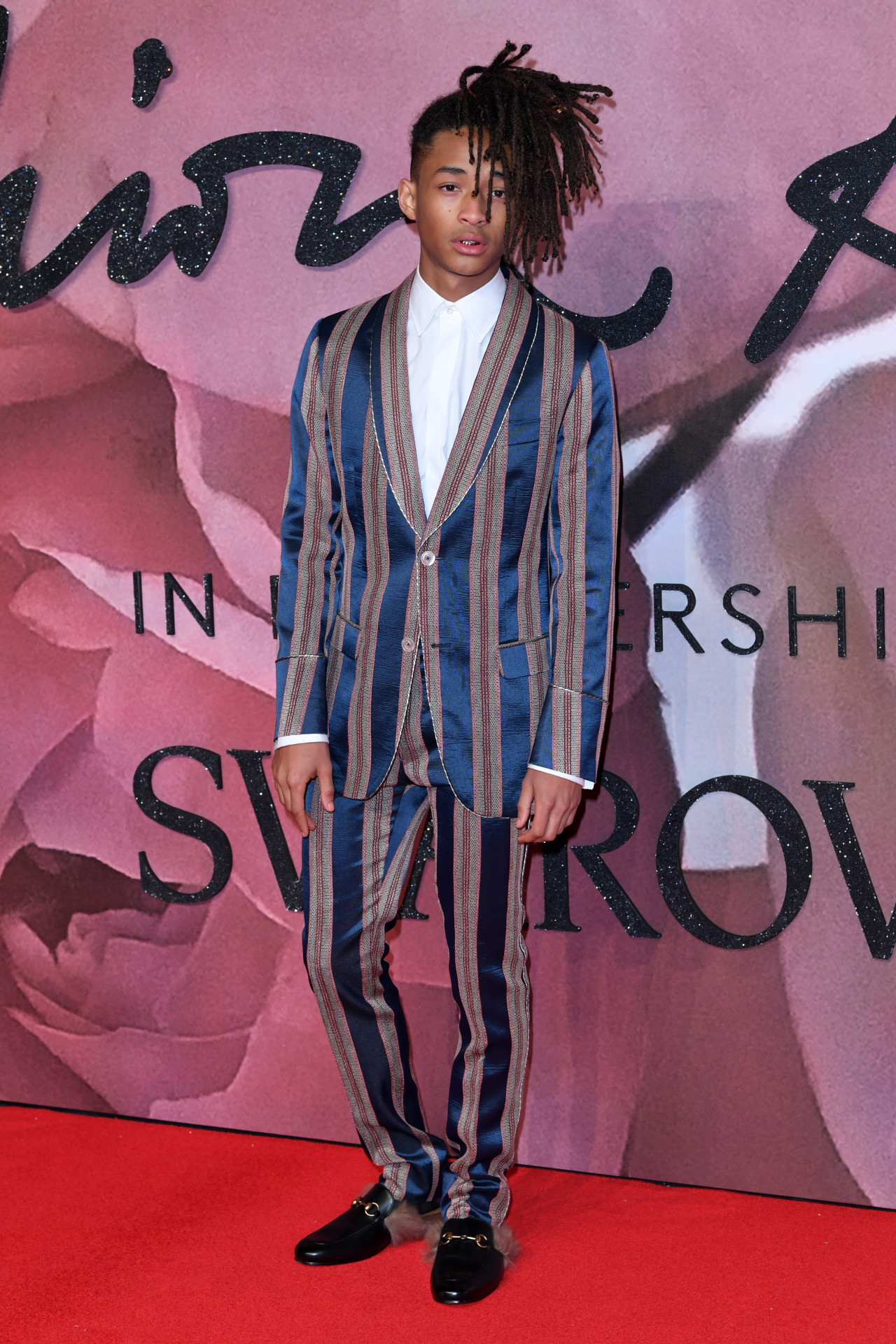 When attending the British Fashion Awards in London this December, Jaden sported a stripey blue, red and grey Gucci suit paired with the must-have Gucci Princetown leather fur loafers; the perfect Gucci look.
Fallen Video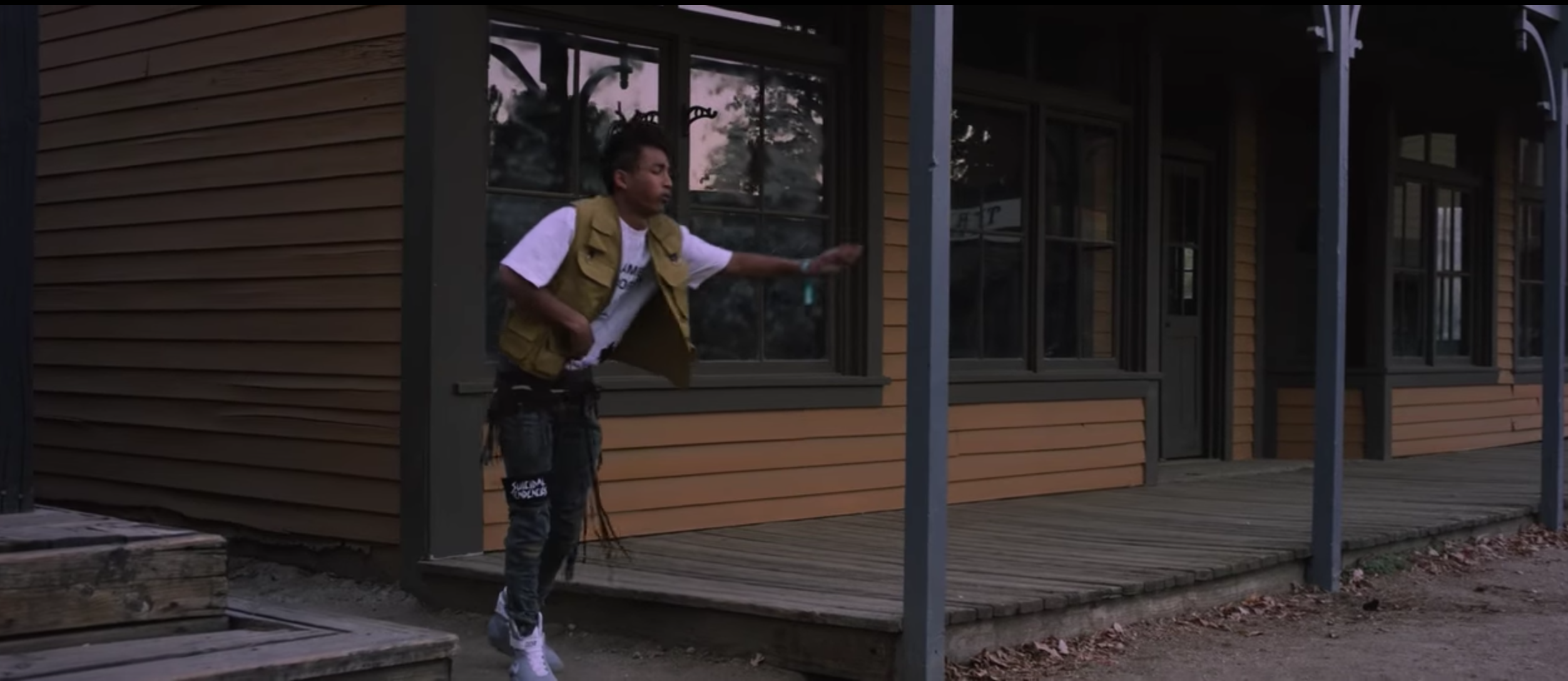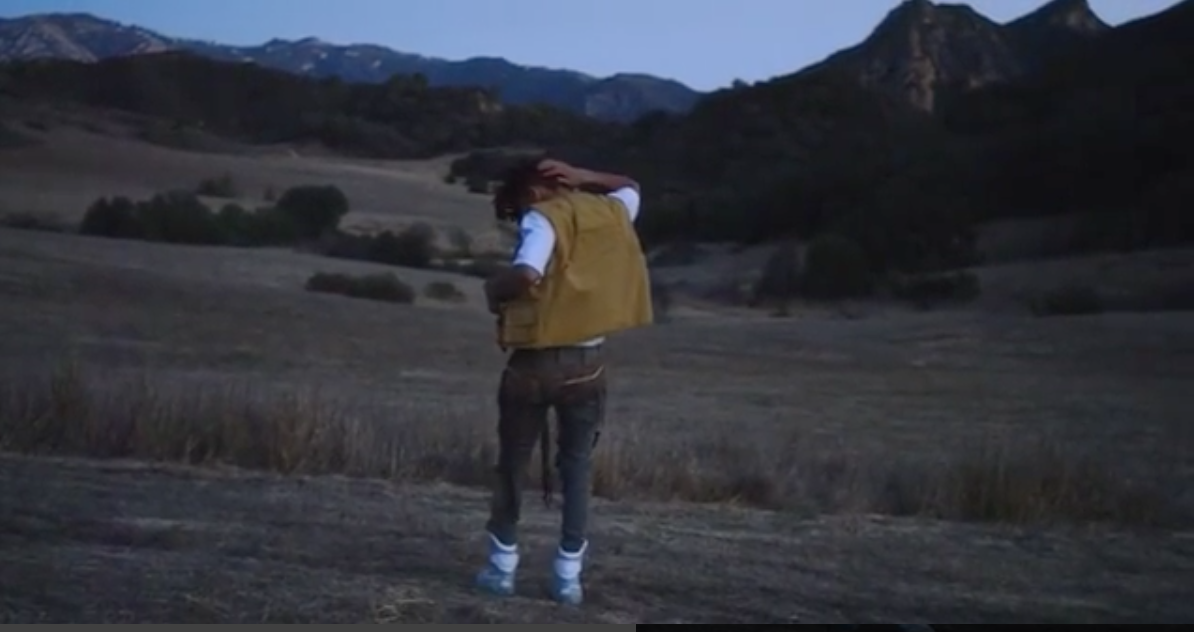 In the music video for his song 'Fallen', Smith can be seen wearing a T-Shirt with blood/bullet like stains on it, a bulletproof vest and the 2016 Nike Mags – the self-lacing shoe from Back To The Future brought to life.
Which was your favourite Jaden Smith look? Comment below or tweet us @PAUSE_Online