Custom Denim and Bold Sweaters.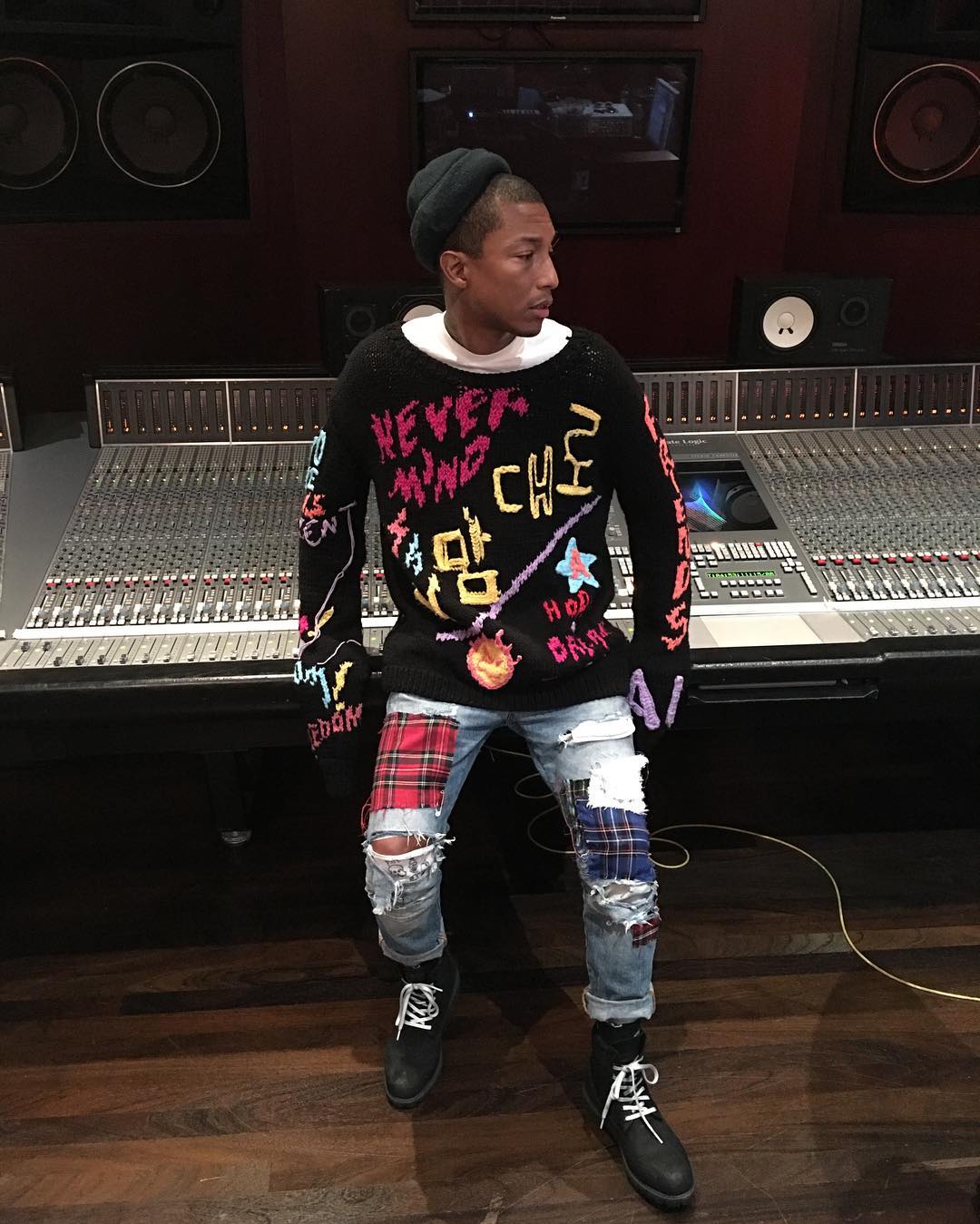 Pharrell Williams shared a photo in the studio of a rather bold, punk-inspired outfit – a graphic 99%-IS Sweater, ripped patchy jeans, black Timberland boots with white laces and a beanie.
Today he also shared a photo of him and Karl Lagerfeld at the Chanel Boutique store in Paris. He was spotted wearing his ripped patchy jeans and black Timberland boots again, with a yellow oversized Raf Simons jumper, Vanson Bare Bones skeleton biker jacket and a Chanel logo sunglasses.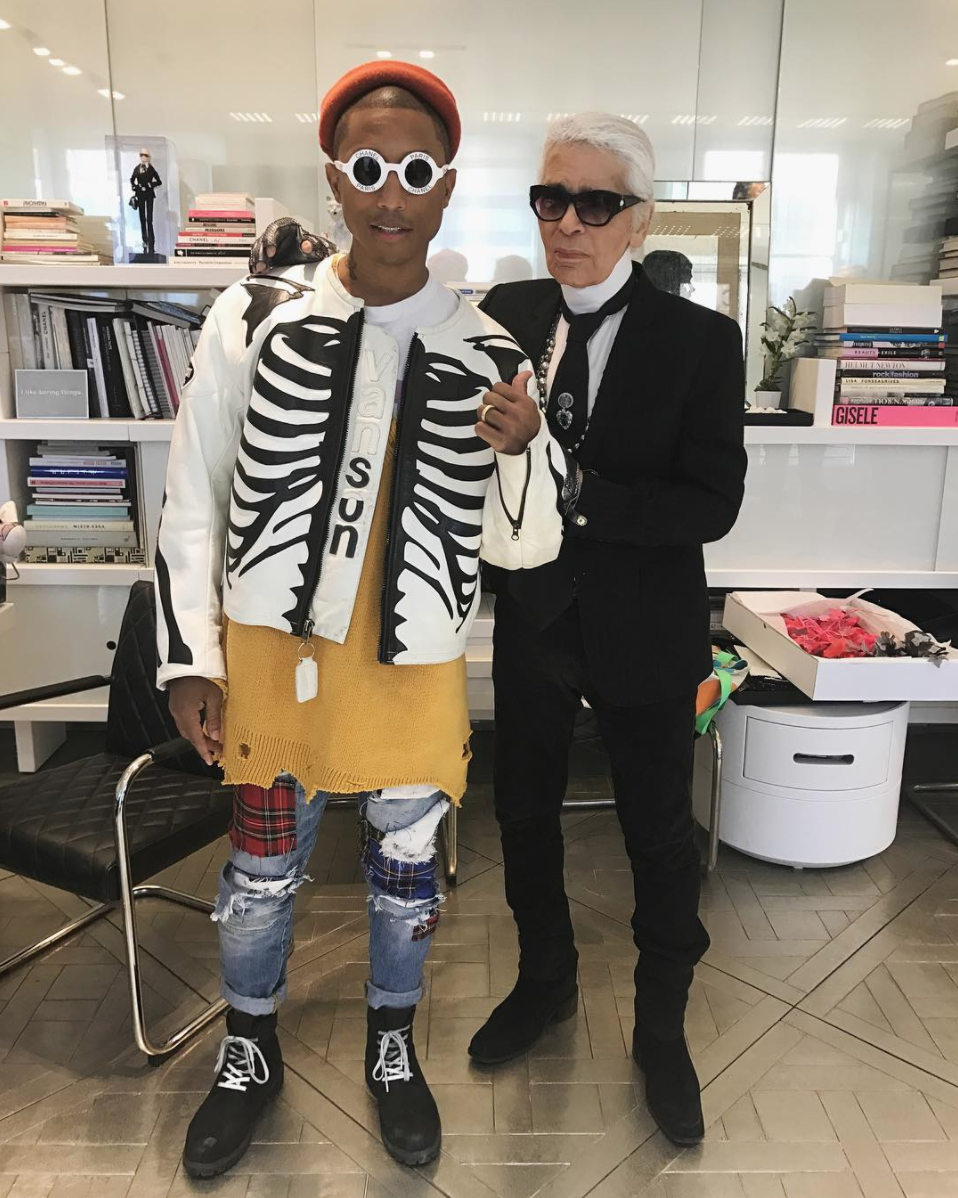 What do you think of Pharrell's recent looks? Let us know your thoughts by tweeting @PAUSE_Online.
Shop the look: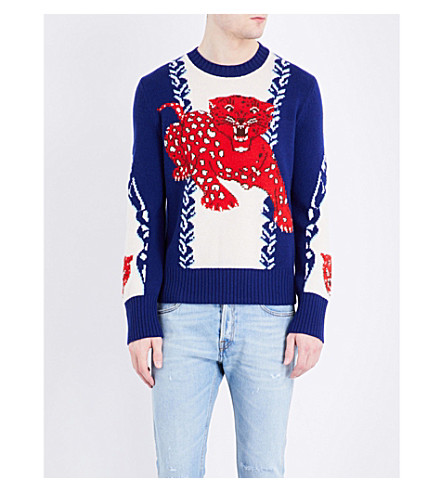 Gucci Tiger-Print Wool Jumper – Click here to buy.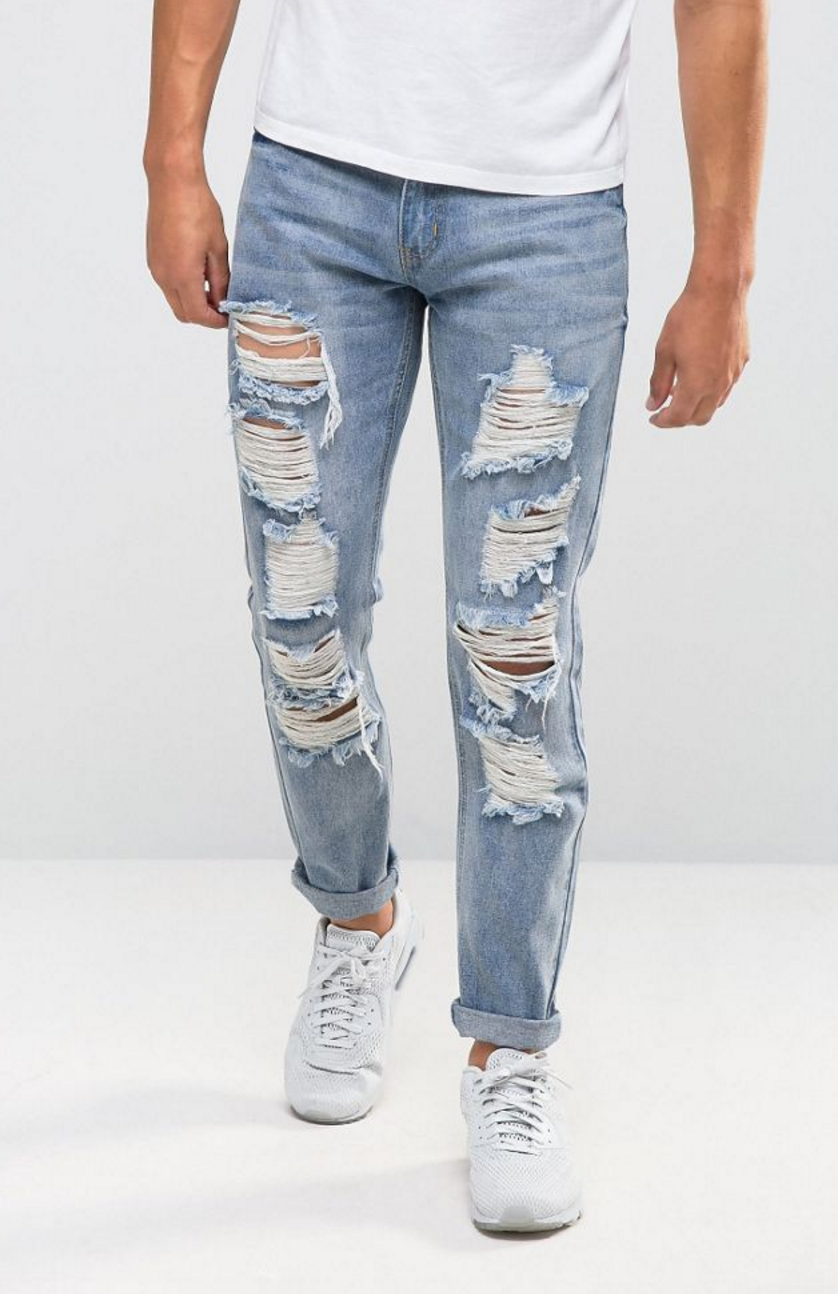 Liquor & Poker Rigid Ripped Jeans Slim Fit – Click here to buy.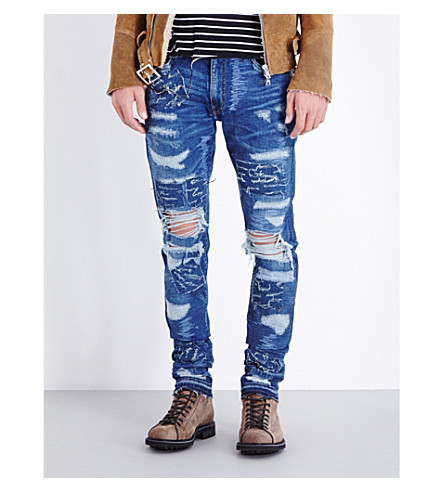 Amiri Ripped and Distressed Slim-Fit Jean – Click here to buy.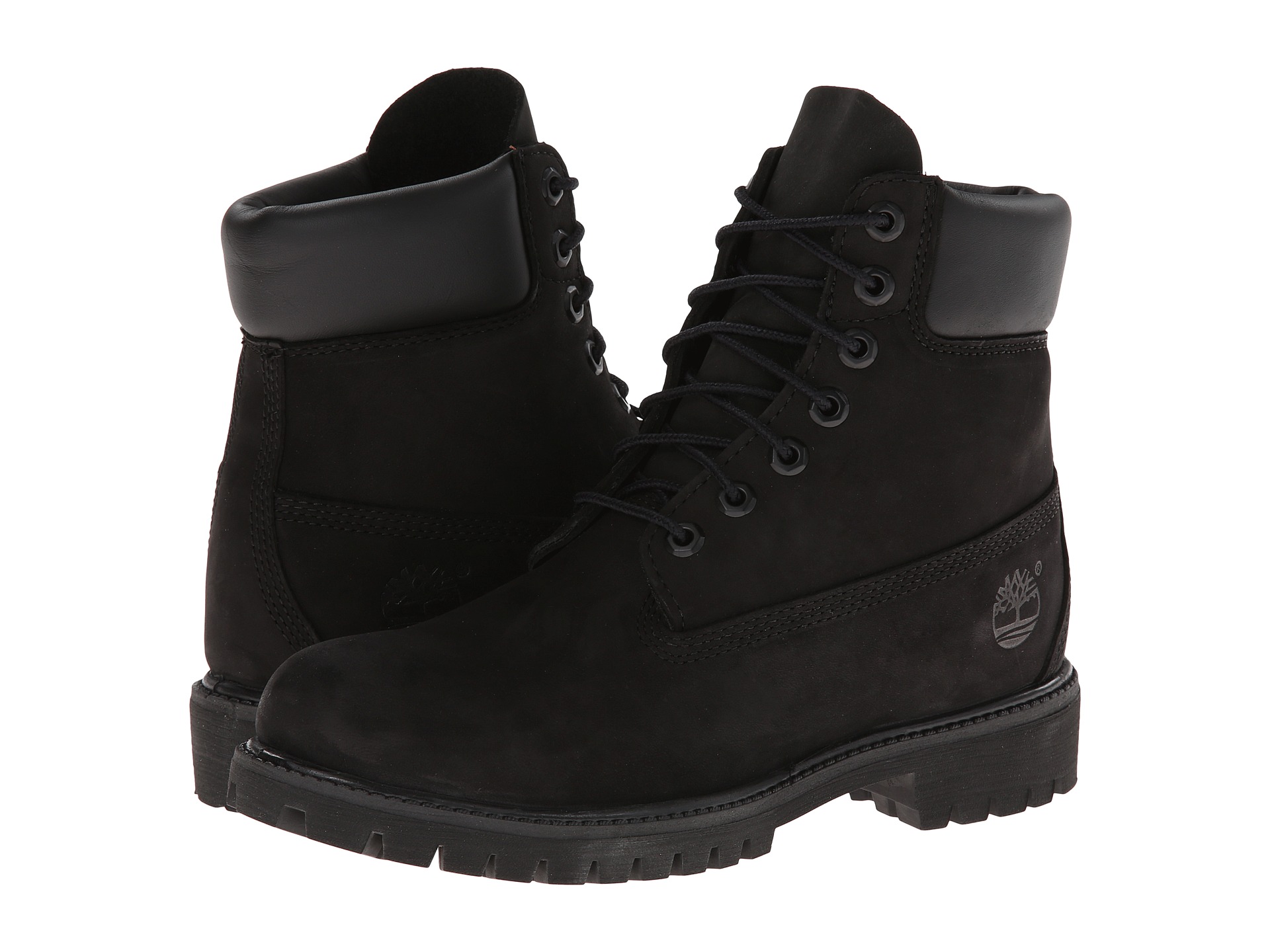 Black Timberland Boots – Click here to buy.