Designed by Raf Simons.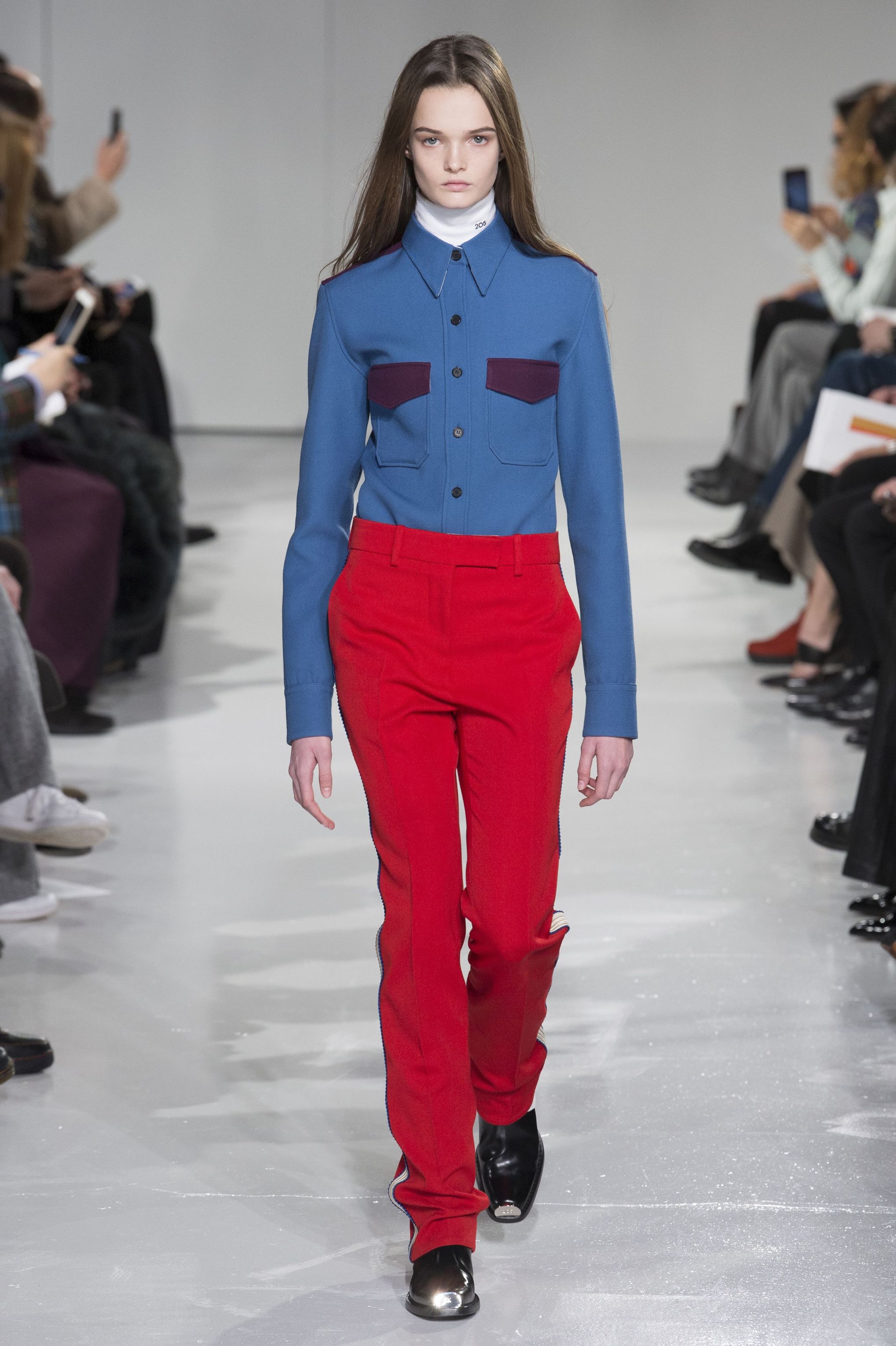 To describe his first collection for Calvin Klein, Raf Simons said: "It reflects the environment. All these different people with different styles and dress codes, it's the future, the past… the city… the American West… It's the coming together of different characters and different individuals, just like America itself." The collection featured carnival fringing, relaxed tailoring and see-through fabrics in addition to yellow pointed shoes that caught our attention.
See the full Calvin Klein Fall/Winter 2017 Collection by Raf Simons which showcased at New York Fashion Week below.