Menswear With 90's Flair.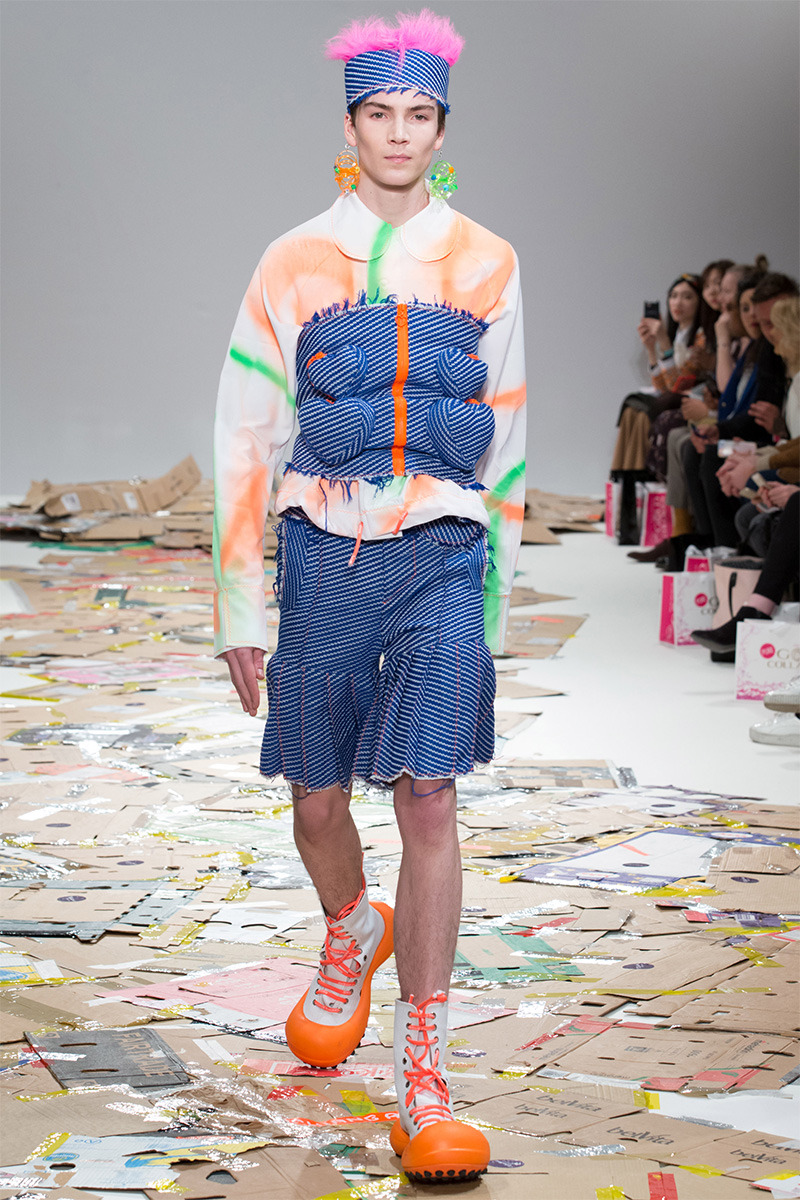 Angus Chiang debuted their Fall/Winter 2017 collection at London Fashion Week. This collection, inspired by 90's electronic music culture – mainly DJ Jerry, breaks gender boundaries as purely men modelled the collection in everything from skirts to bright pink jackets and trousers. All the pieces, whether they be a jacket, shirt, trousers or even the shoes, feature bold silhouettes, patterns and colours. Not one piece from the collection bores and every piece makes a statement. Key pieces include a jacket embroidered with lettering of 'baby' 'kiss' 'cool and more, a bright pink and purple oversized button-up shirt, a black and white striped skirt and large orange and white sneaker boots and more.
See the full Angus Chiang Fall/Winter 2017 collection as it appeared on the runway at London Fashion Week below.