Paying homage to their father.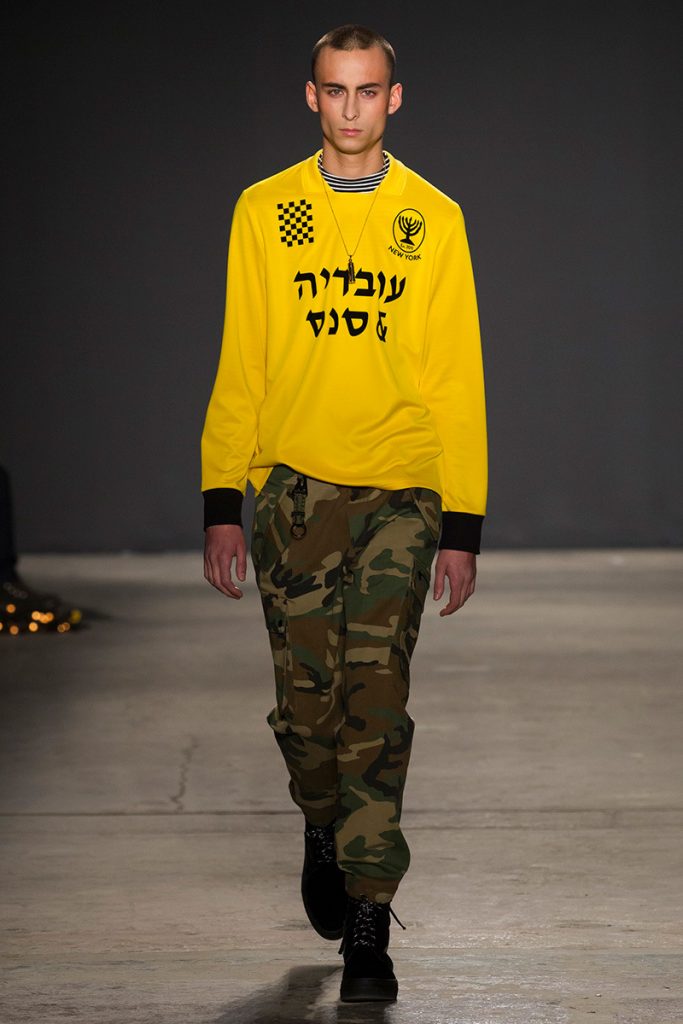 The newest collection by twin brothers Ariel and Shimon was inspired by their father's life as a soldier as well as a professional soccer player. The duo vividly remembered the time when their father (Moshe Ovadia) would come home wearing a mixture of army fatigue and his team soccer jerseys. Moshe Ovadia's number 5 is embroidered at the back and OVADIA & SONS in Hebrew is printed across the chest as if they were the team's sponsor. A few models wore amulets with the dirt from the soccer field in Israel to continue the soccer theme visible throughout. Velvet sweatshirts, camel coats and bright yellow trousers compliment each other very well and showcase a balance between military and soccer careers. The piece that probably stood out the most was the sweatshirt with the complete Jewish tale about a humble king.
The family moved to Brooklyn when the twins turned 4. Paying homage to their father and their roots, the brothers also managed to show how far they have come with no formal training.
See the full Ovadia & Sons Fall/Winter 2017 Collection below.