PAUSE had a nostalgic flashback of Riccardo Tisci's best style moments.
The legendary Haute Couture figure who has established a reputation through curating unforgettable and enthralling designs startled the couture circle when he quit Givenchy. Within minutes of the announcement, Twitter, Instagram and Facebook were infused with Tisci-focused headlines, almost breaking the internet.
Italian-born former artistic director of Givenchy is often celebrated for his sculptural vision and has recently debuted his work on the red carpet. Celebrities such as Beyonce, Meryl Streep and Kanye West have been linked with Tisci designs, gracefully showing off his creations on their famous figures.
His other headlining achievements include pioneering the notion that streetwear and couture could coexist-which is why we idolise him here at PAUSE, along with his aesthetically pleasing creations in the fashion sphere. Givenchy was Tisci's love affair, a relationship which elevated the gothic inspired spirit, uplifting his fascination with dark, languid dresses for fall couture and space-age minimalism, initiating mixed reviews, mostly positive, including a thumbs up from Suzy Menkez.
Tisci, who graduated from Central Saint Martins has also worked for companies such as Puma and Coccapani, later moving to India to work on his own collection, starting his journey in the world of Haute Couture and becoming an iconic sensation. Collaborating with other key muses such as Nike, and the American singer Rihanna, Tisci has always and continues to adorn our sight. His menswear collection, which he started in 2008, while working at Givenchy became a highlight, with collections influenced by basketball, graffiti as well as the American flag. His rottweiler T-shirt, for autumn/winter 2012, which was worn by Kanye West became a cult item ever since.
The 42-year-old was also one of the first designers to cast a transgender model in the name of Lea T who appeared in the autumn/winter 2010 Givenchy campaign. In light of many recognisable statement pieces, PAUSE have gathered the complete oeuvre of Riccardo Tisci, a man who has made diversity cool in fashion.
Rottweiler tee
Worn by almost everyone, and most famously seen on Kanye West was inspired by a boy scout book, and has an remarkably innocent point of reference, depicting a "sweet dog," as Tisci revealed.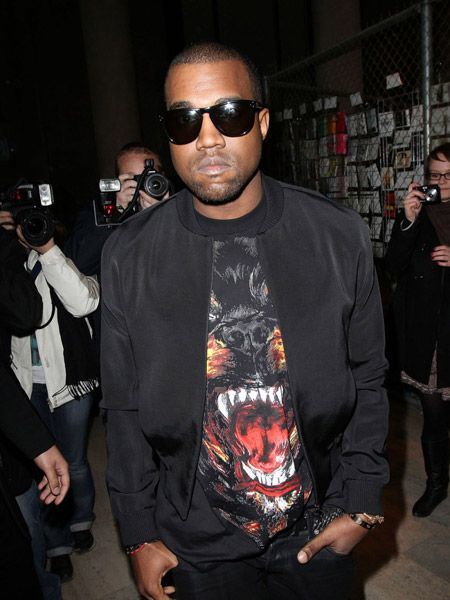 Beyonce
The pony-tail and the dress could never be forgotton.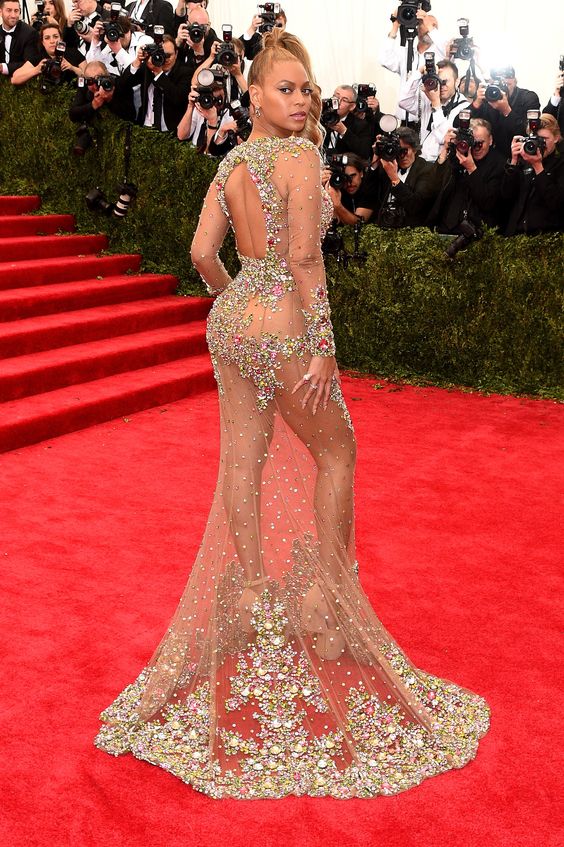 The meme-theme
Kim Kardashian's appearence at the Met Gala in 2013 induced many memes when she wore a floral gown designed by Tisci.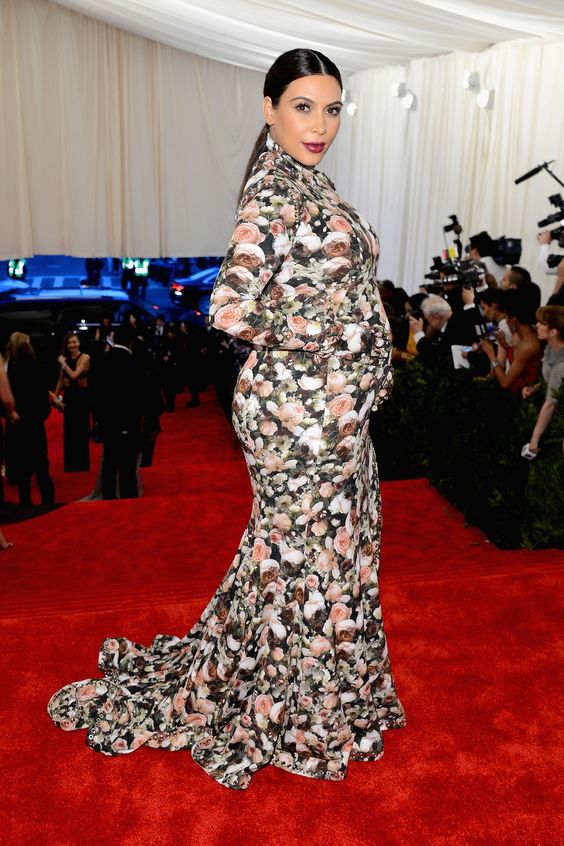 Beyonce x Riccardo Tisci
Two legends joined forces to shock the fashion sphere in this shoot, and made viewers look twice.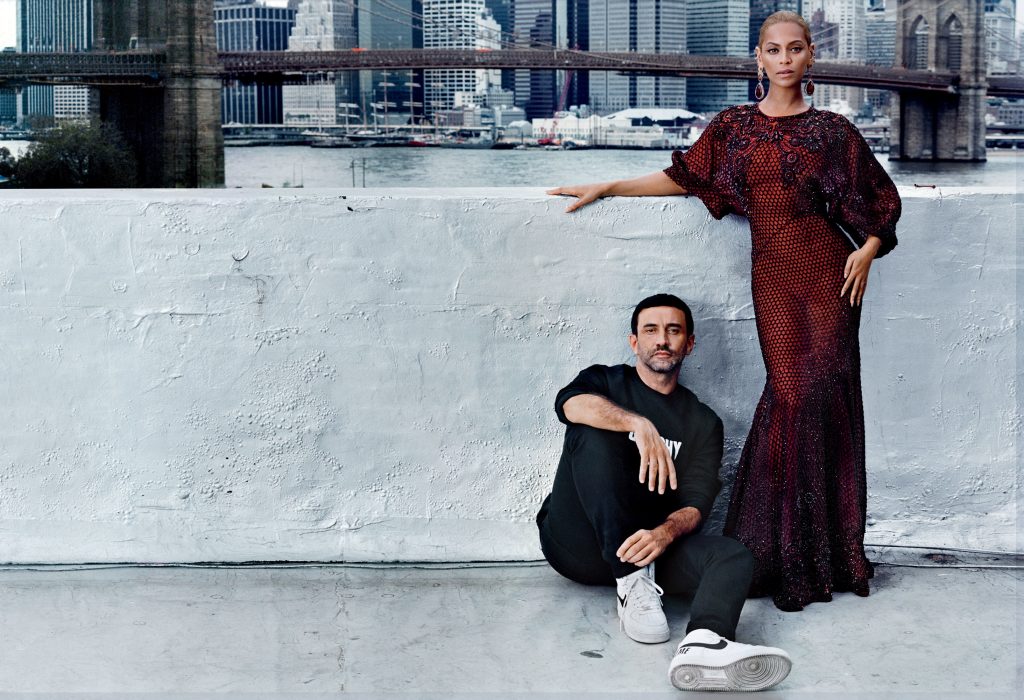 Ready-to-wear autumn/winter 2011/2012
we would wear this down the aisle.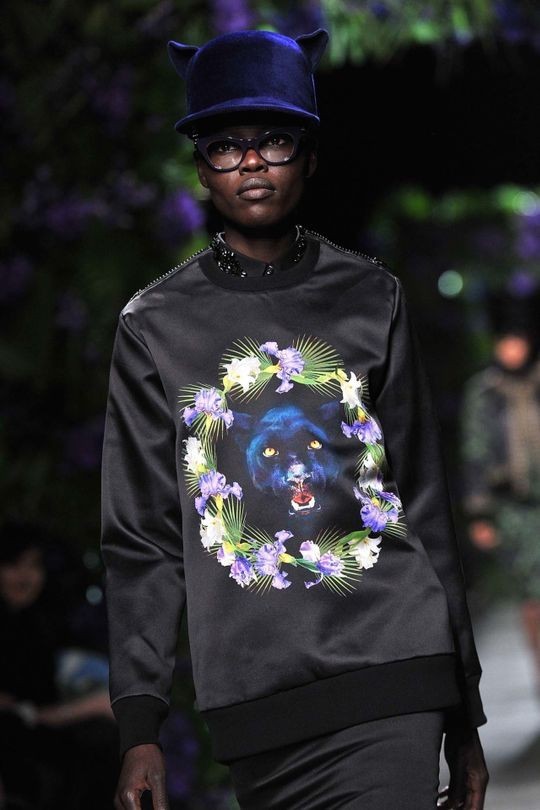 Street style bait pieces
 Tisci was creating original Instabait pieces before anyone else.
Rihanna's thigh high studded boots
who didn't love them?
Riccardo Tisci
by Steven Klein.