2 Chainz and Rocky, rock in the club both wearing Gucci.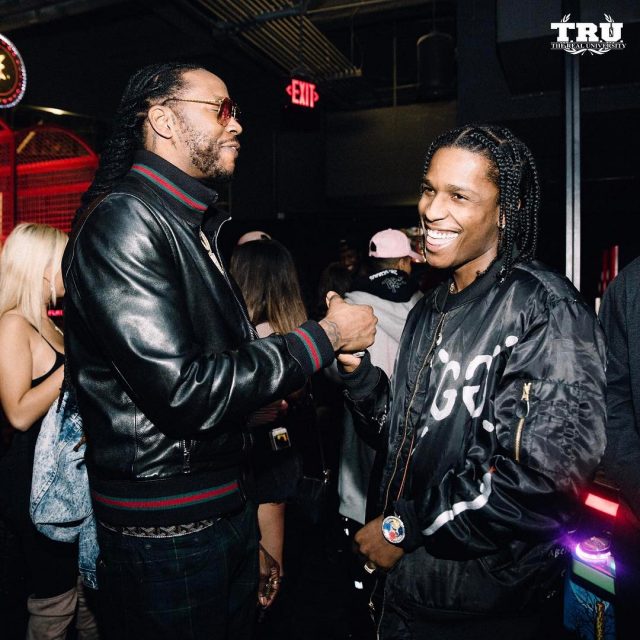 2 Chainz was spotted hanging out with A$AP Rocky in what looks like a club both wearing Gucci jackets. 2 Chainz was seen in a more classic leather bomber with iconic Gucci red and green stripes and Rocky in the more modern GucciGhost jacket, a 1 of 1 piece made by the artist Trouble Andrew, and a Jacob watch.
Shop the look below: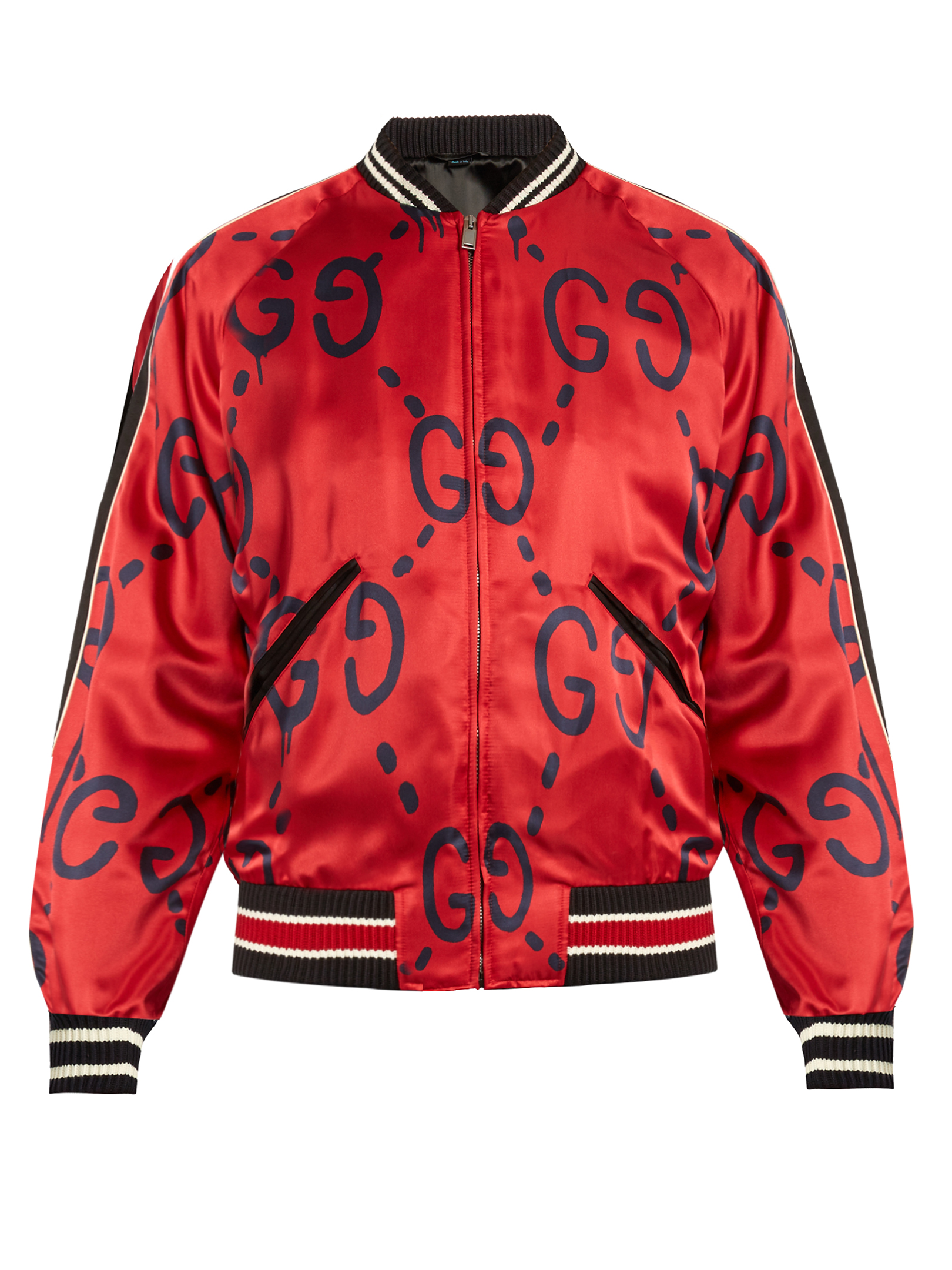 GucciGhost Red Bomber – Click here to buy now.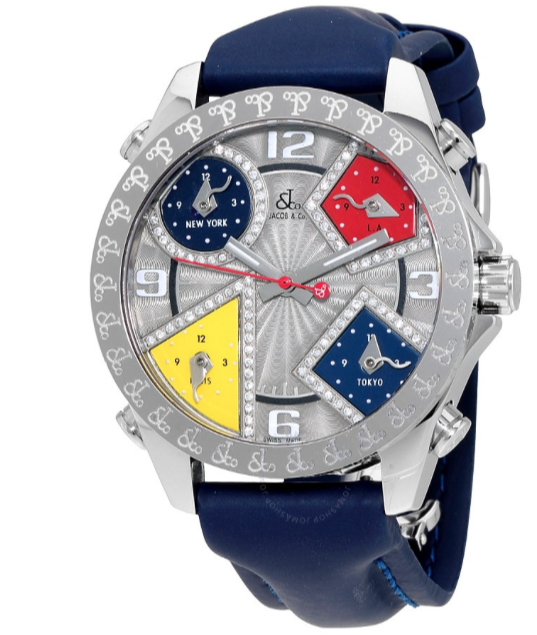 Jacob and Co. Five Time Zone Watch – Click here to buy now.