A Cherry Blossom Spring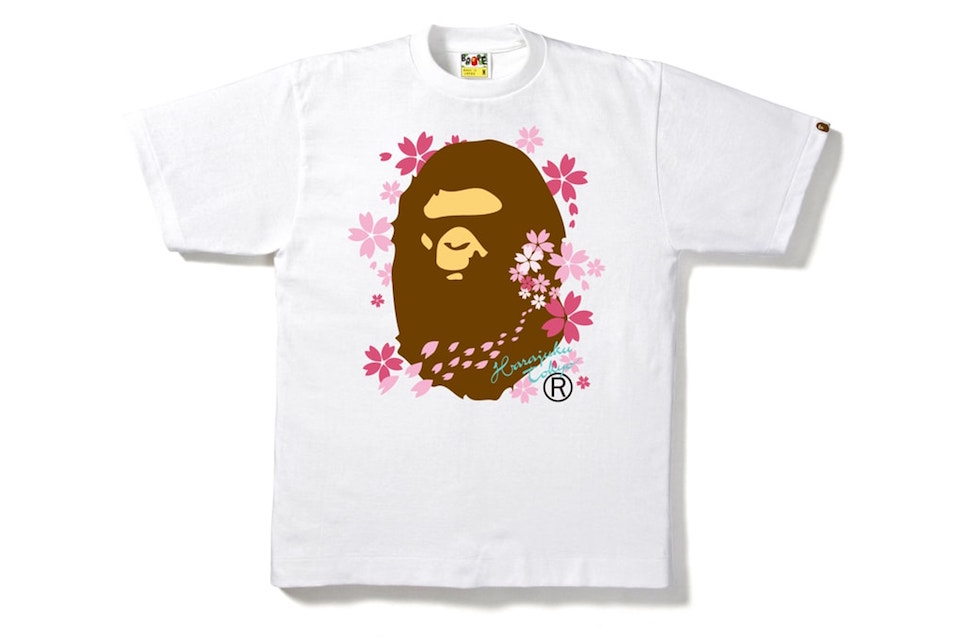 BAPE have announced they will be releasing two Floral Sakura t-shirts for Spring/Summer 2017. The Sakura t-shirts, meaning cherry blossom in Japanese, features the BAPE ape head graphic surrounded by cherry blossoms. The flower symbolises spring and holds special significance to those in Japan. The t-shirt comes in two colourways, black or white and is perfect for warm spring days.
The BAPE Floral Sakura t-shirt will be available from 1st April at BAPE flagship stores worldwide as well as online.