The collection drops on Saturday.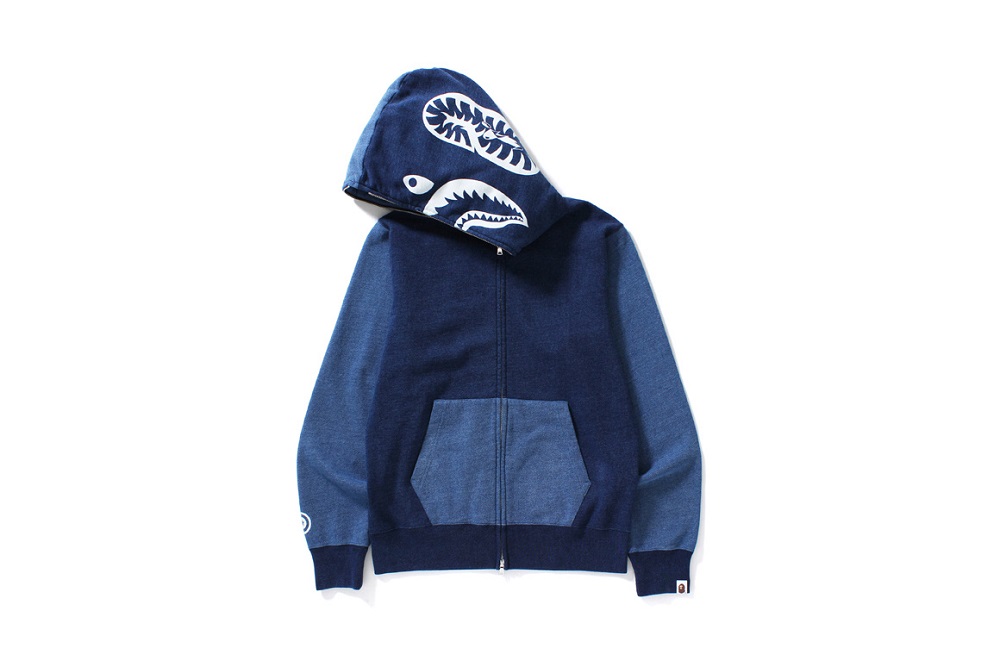 BAPE/A Bathing Ape, a Japanese clothing brand, has just unveiled their new Spring/Summer 2017 collection that is all about indigo-dyed items. The "Indigo" collection features garments such as patchwork denim Shark hoodie and denim coat, denim shirts and indigo hoodies that feature "Ape Shall Never Kill Ape" graphic on their backs. The collection is to be released on Saturday, March 25 and you will able to get your favourite piece online.
See the full BAPE Spring/Summer 2017 Indigo collection below.