The update is available from today (March 29).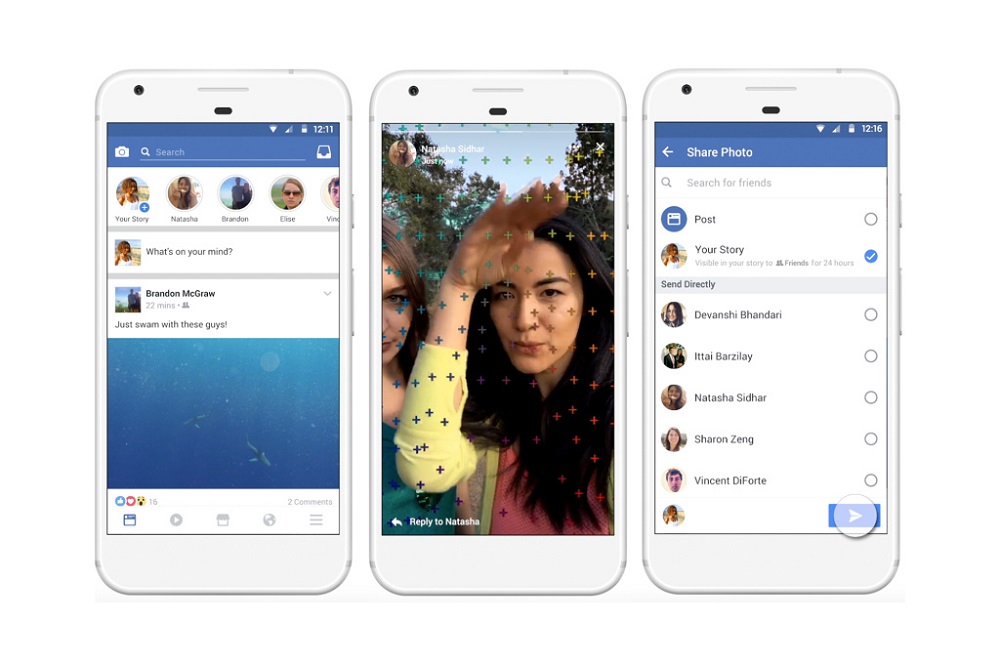 So to quickly recap, we already had Snapchat, Instagram Stories, Messenger Day, WhatsApp Stories and now we have Facebook Stories. You can read more about Messenger Day here. If you have previously used any of the mentioned apps, you already know how to use Facebook Stories.
Facebook Stories have 24-hour life span and also feature animated face filters that were designed by artists Hattie Stewart and Douglas Coupland.
Does this mean a war between Facebook and Snapchat? Probably. What we know for sure is that your aunt and that random person you do not remember adding will now be able to see a picture of your dog too.
You can watch the video above to find out more about the updated Facebook camera.