Levi's celebrate 50 years of music and style with Rolling Stone.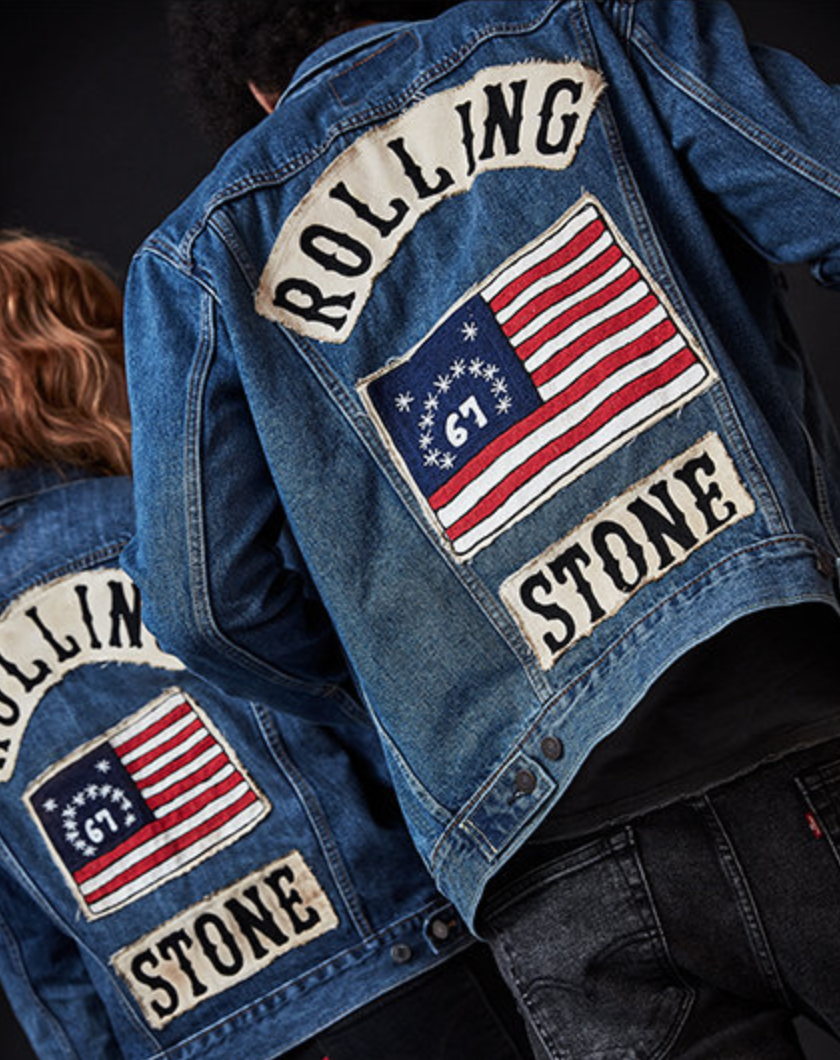 Rolling Stone magazine has been established for 50 years now, so in celebration, Levi has partnered up with the publication to bring a new collection to our stores.
The lineup is made of white and grey graphic t-shirts with red logo detailing, and denim trucker jackets with patches sewn on the back. They have also introduced small Rolling Stone pins; an accessory for clothing, bags etc. Levi talk about the pairing, stating;
"1967 was a big year in music. The Summer of Love brought people together. Psychedelic rock took people on a trip. And Rolling Stone was born. It was the catalyst for all things music and culture, from local shows to national news. 50 years later, it still is."
The collaboration is now available online.
Take a look at the Levi x Rolling Stone collection below.