Nike makes Air Force 1 Jet PE for Elton John.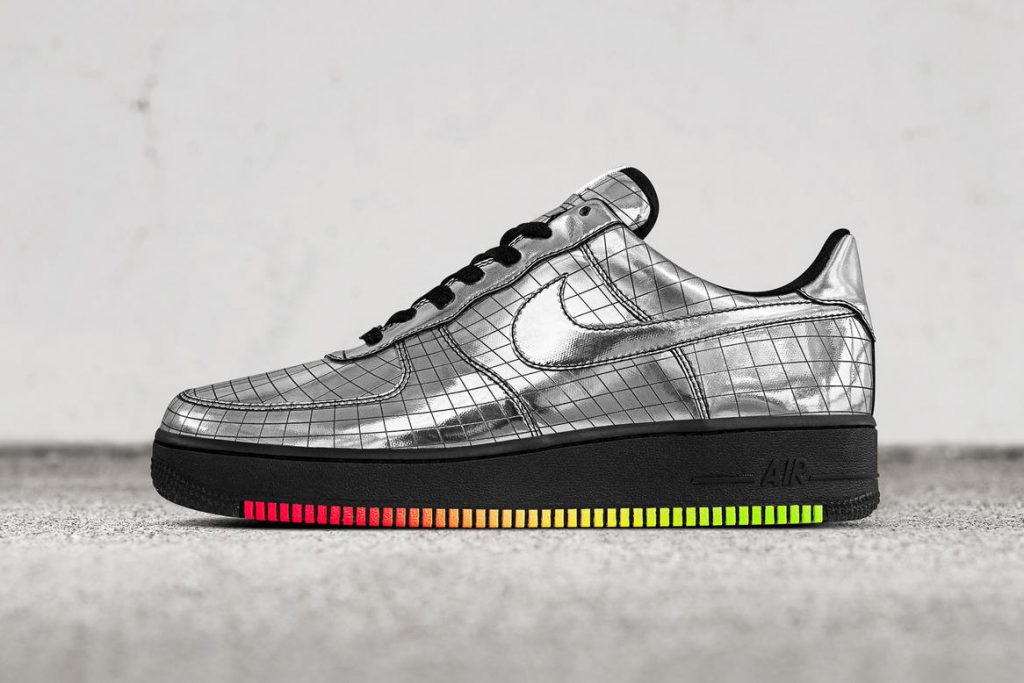 Sir Elton John, a legend in the music sphere has been awarded a one-of-a-kind Nike Air Force 1 PE. It was a form of saying thank you to Elton John for his support to diversity, as well as his long-term relationship with Nike.
The "Jet, " sneaker displays an entire 70s vibe, reminiscing the early days of the disco fad and the tight bond between Elton and Nike. Jet features a chrome effect and acts as a thumbs up to Elton's knighthood, meanwhile the upper is inspired from a British Knight's armor and a disco ball. The Forces are then capped off with Nike BETRUE colour inspiration and graphics.
Elton John's relationship with Nike began in the mid-70s when Geoff Hollister designed several shoes for the musician and the relationship between the brand and John has been inseparable ever since.