Ronnie Fieg & OFF-WHITE's hiking boot implements the "OFF-PALETTE" collaboration.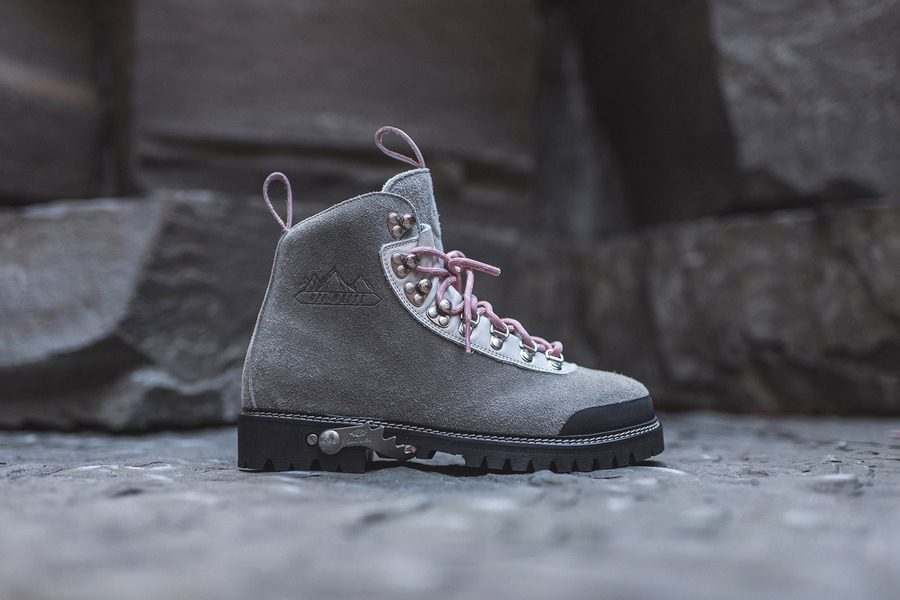 Anticipation for the "OFF-PALETTE" collaboration is finally over as OFF-WHITE x KITH's recently revealed "OFF-PALETTE" collection which expands outside of its expected attire due to a collaborative OFF-WHITE Hiking Boot. The silhouette will be presented for both men and women and depicts a Ronnie Fieg touch to the OFF-WHITE model. Throughout the boot, a find hairy suede in grey is presented, which is accompanied by apricot leather pull tabs on each tongue and heel. Its upper is supported by a rugged black sole which is prepped for bitter, crisp weather. There will also be a collapsible hiking spike which can only be found on the men's version.
Just under 20 pairs have been produced for both men's and women's silhouettes. KITH's Manhattan and Maxfield locations will launch the men's iteration while KITH's Women's Store will release the women's edition.