Head to toe in Gucci.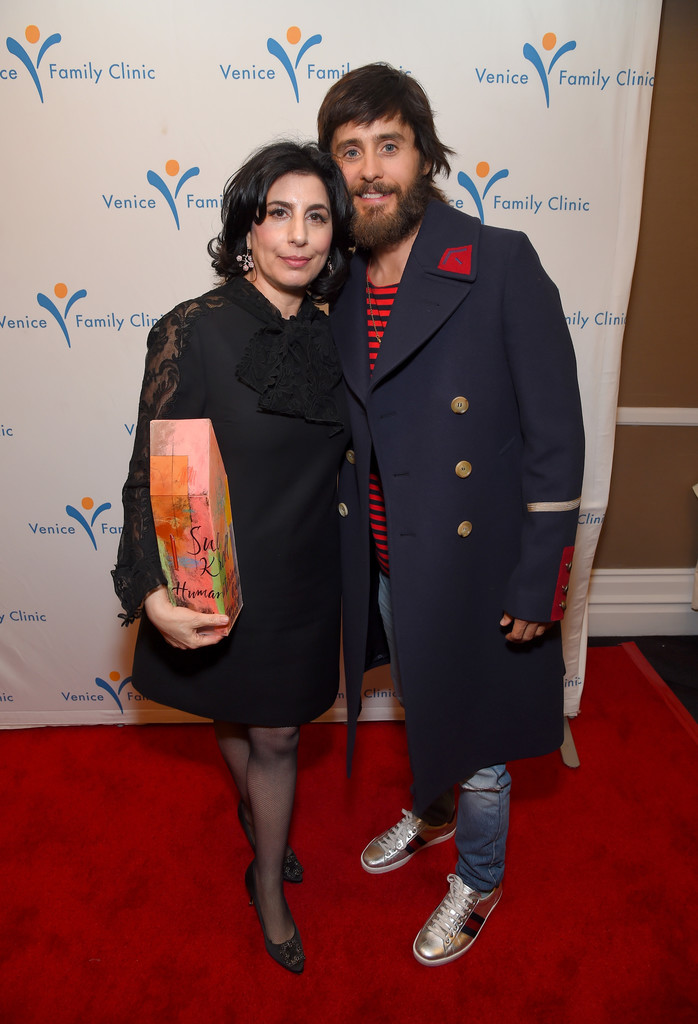 Jared Leto was spotted wearing a Gucci wool cashmere coat and Gucci ace metallic silver sneakers when he attended the Venice Family Clinic Silver Circle Gala 2017. The singer and actor honoured Warner Bros Pictures President Sue Kroll.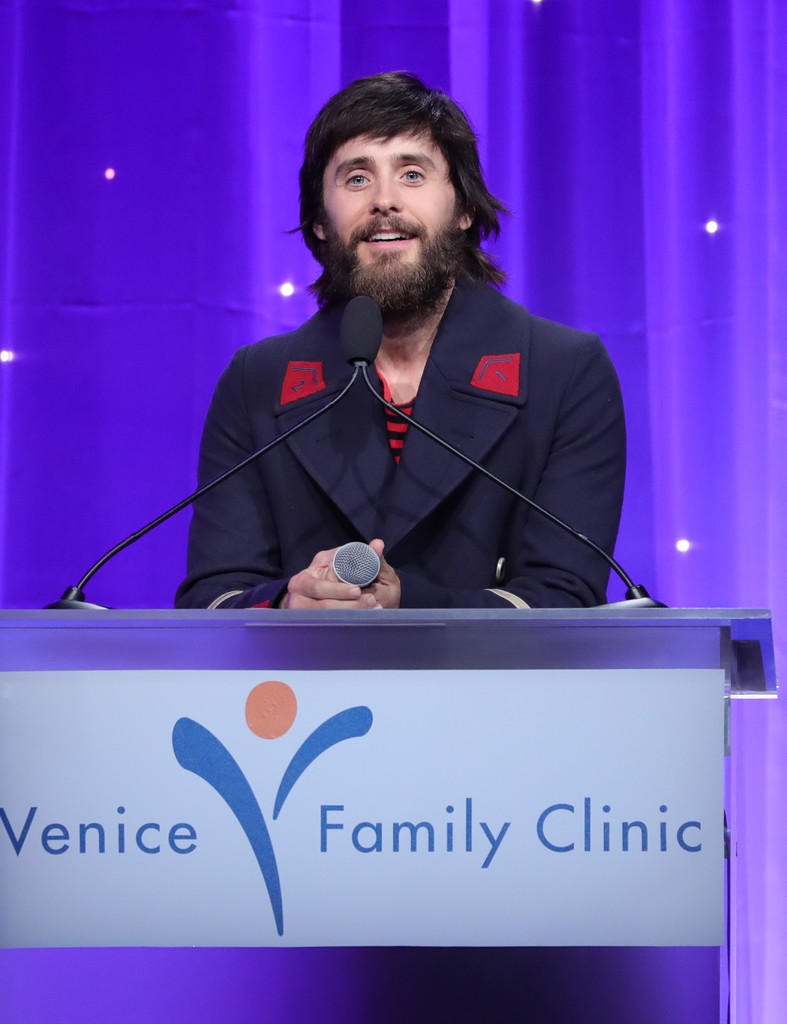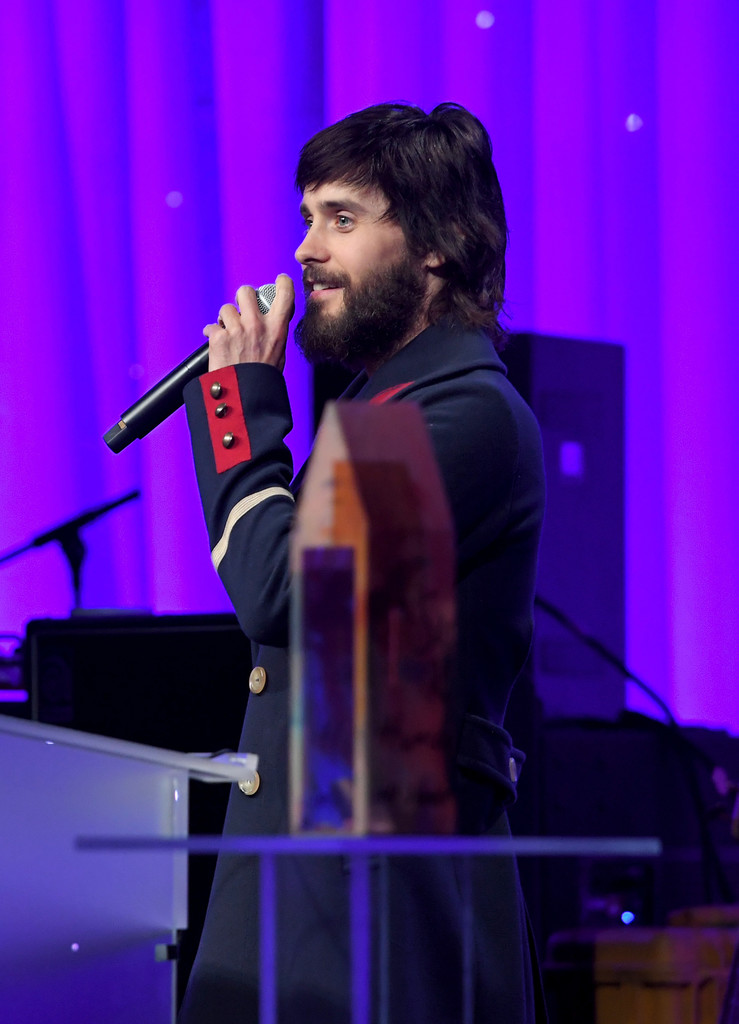 Get the look below:
Gucci Wool Cashmere Coat – Click here to buy.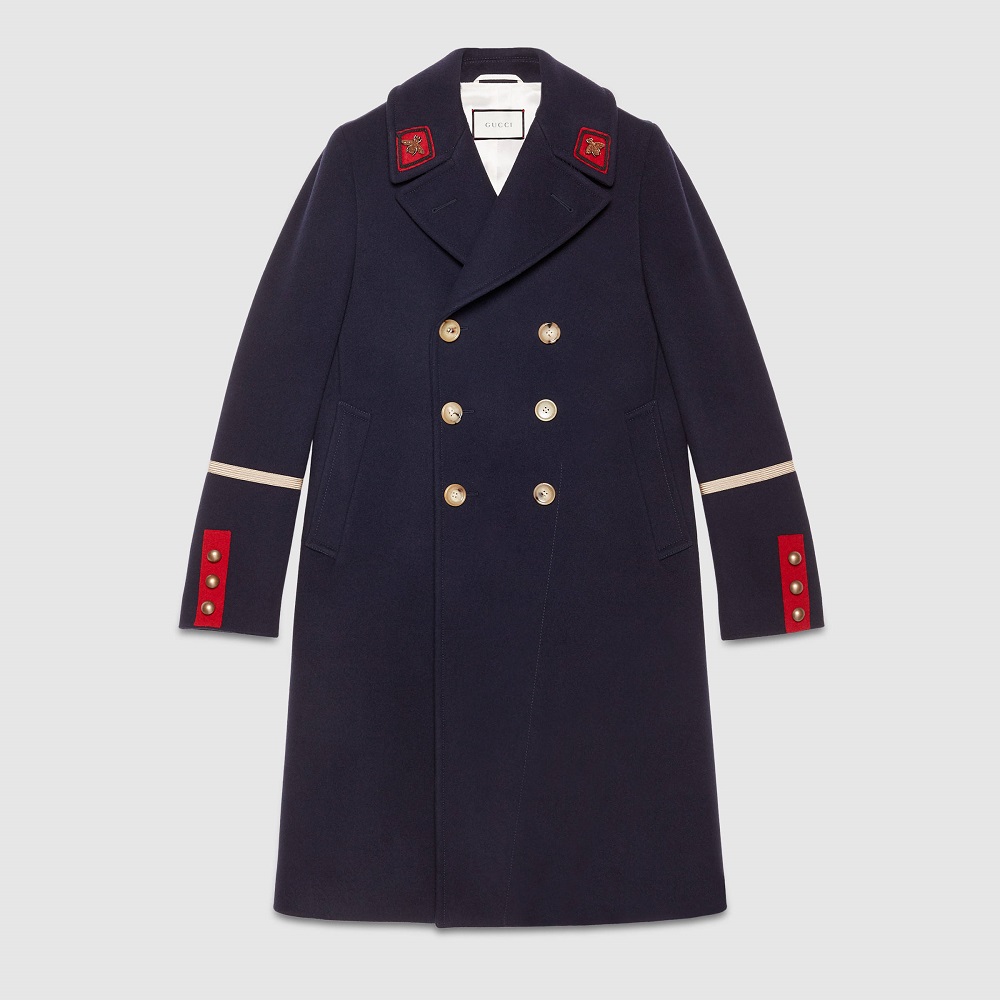 Gucci Ace Metallic Leather Low-top Sneaker – Click here to buy.