Sporting an effortlessly stylish outfit.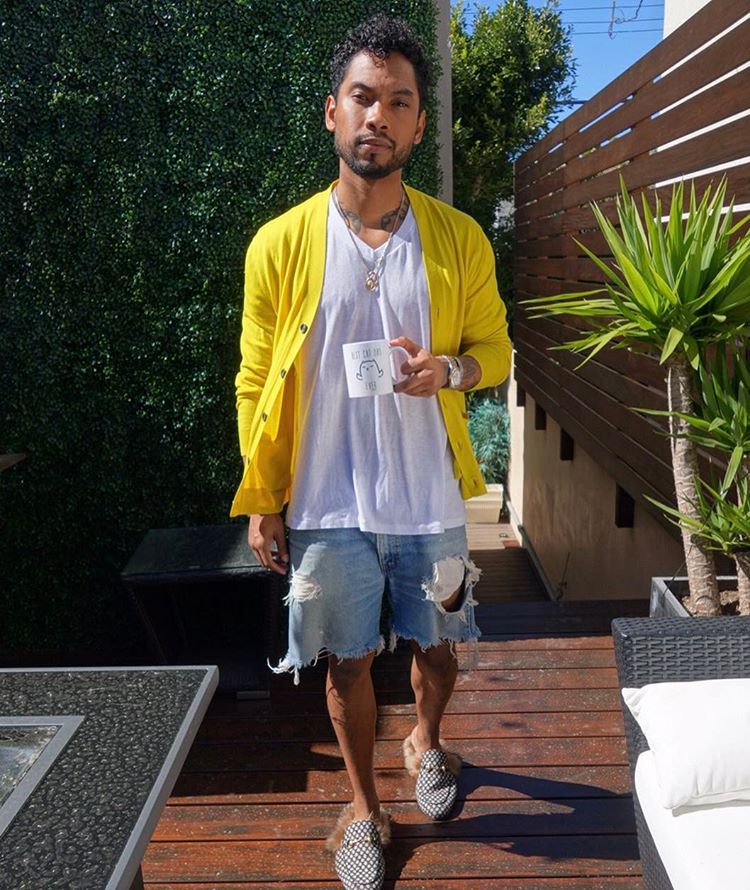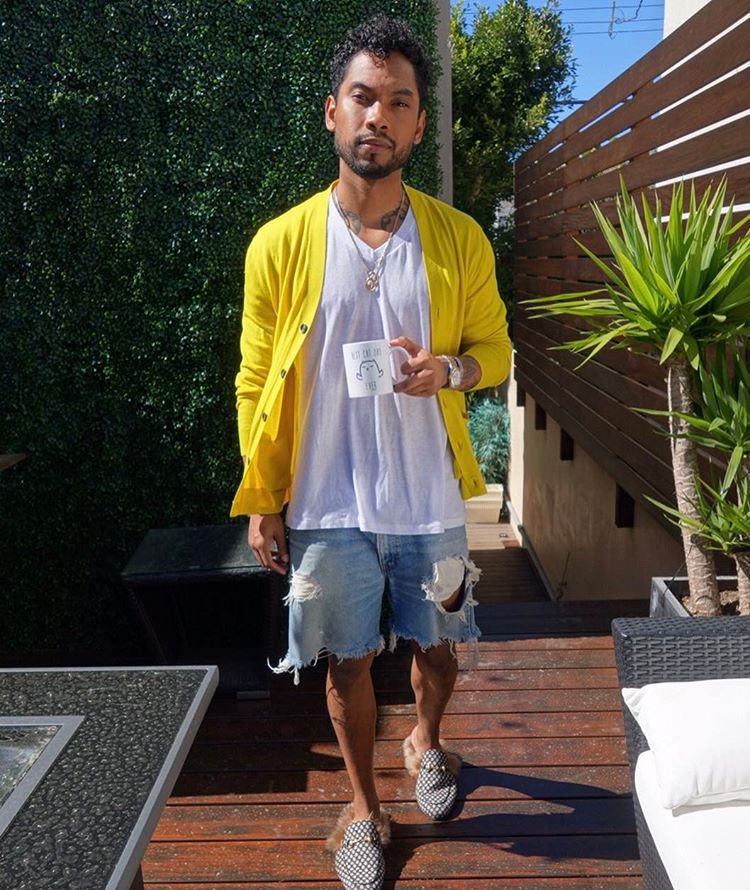 Miguel Jontel Pimentel, better known by his stage name Miguel, was seen wearing a Gucci wool yellow cardigan and cool Gucci Princetown dot jacquard fur slippers. We wish we look as stylish enjoying a morning cup of coffee.
Get the look below:
Paul Smith Yellow Mens Button cardigan – Click here to buy.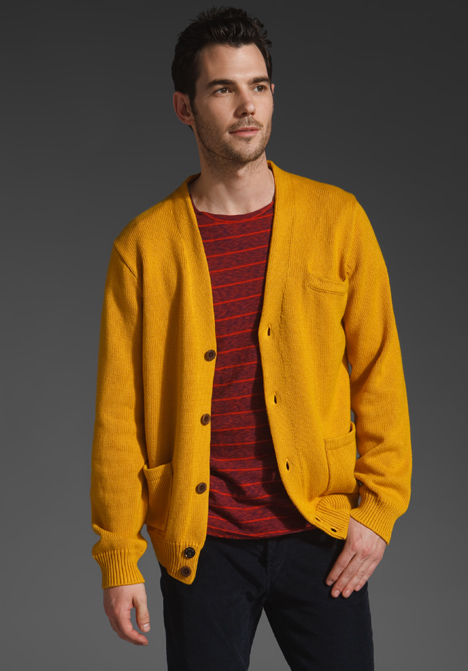 Gucci Princetown Dot Jacquard Slippers – Click here to buy.