"I thought about what the company meant and stood for; I thought about America."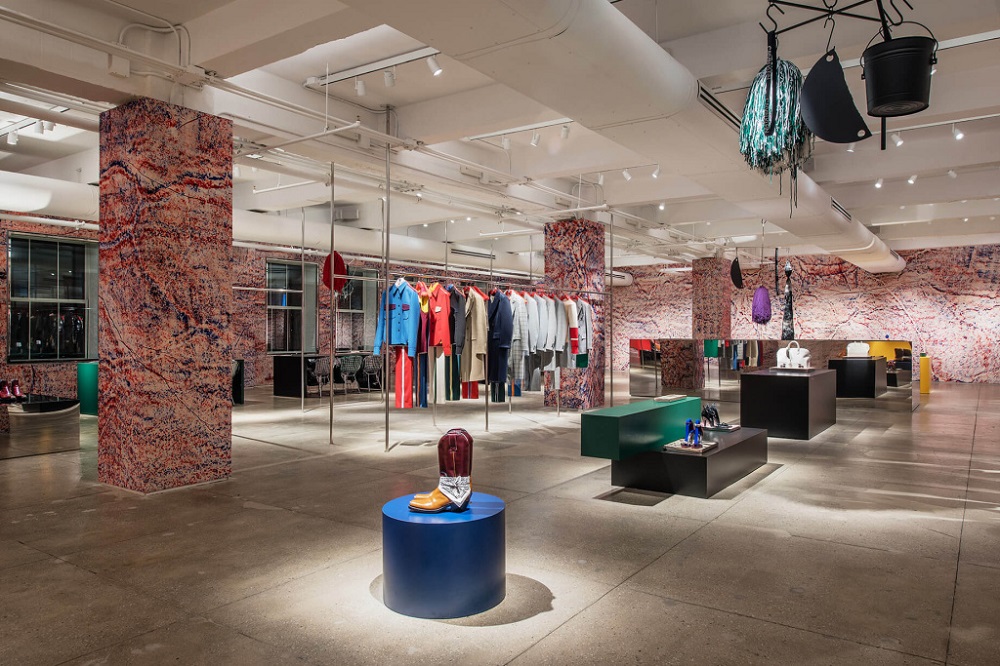 Sterling Ruby is an American artist who works in a large variety of media such as painting, drawing, sculpture and video. In his work, he tends to vacillate between the minimalist and expressionistic. Raf Simons, creative director of Calvin Klein, appointed Ruby to reinvigorate the brand's headquarters in New York City. The showroom is the second of three permanent, total-room installations.
Ruby said about the installations: "Raf Simons gave me the freedom to create work that was essentially my own. I essentially wanted to make a free-floating collage. For the most part these are all elements I have worked with in all the mobile installations I have made. Yet Calvin Klein is an American platform, and I wanted to treat this company as an American brand, almost pitted against these big luxury houses. It has interesting combinations that luxury companies do not usually have; there are opportunities to have highs and lows."
You can read the full interview here.
See more images of Sterling Ruby's installation for Calvin Klein Headquarters below.