Watch Stormzy narrow down the sound of grime in video interview.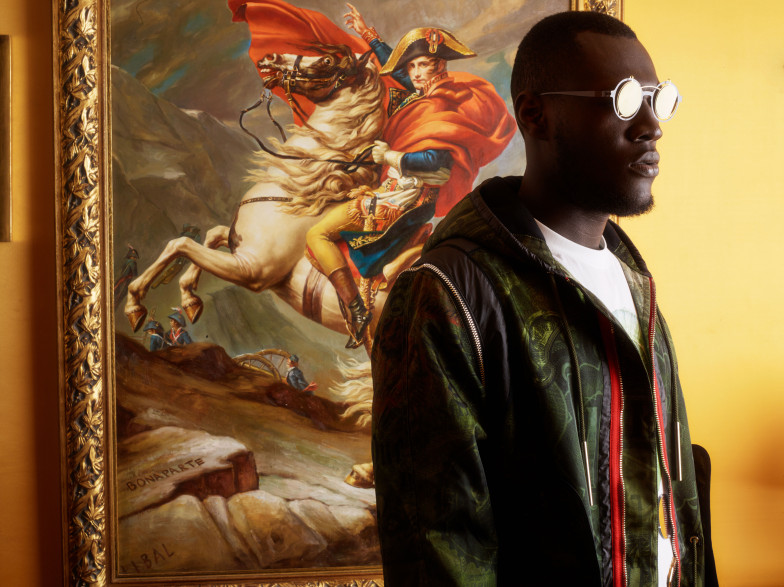 Michael Omari aka Stormzy is arguably one of the most sought-after artist in the grime scene. Following his recent success within the industry, and the release of the new "Cold" video, Stormzy digs into his "unstoppable rise to greatness" and gets involved in a luxe photoshoot for the latest Hunger cover story. He revealed the formation of his stage name, explaining that he came up with it in his early teens. "I was in Year 8 and everyone was trying to find their nicknames," Stormzy says. "You had 'Younger Killer' and 'Angerman' and 'Tiny Verbz' and all these silly names and you just tried to find the wackiest one. I thought Stormzy sounded pretty cool."
The grime hero also opened up about his "political heros" Barack Obama and Martin Luther King and lists examples of everyday racism he encounters. Within a few days after his words on racism, the MET police has kicked down his door, mistaking him for a burglar in his own house – the details of which he tweeted to his 551k followers.
For the photography portion of the Hunger feature, Stormzy wore clothes from adidas, Christopher Raeburn, Riccardo Tisci and more; Rankin, Stevie Westgarth, Maria Asadi, Sarah Stanbury and Kristina Minkova.