The Shoe Surgeon reveals new custom Sneaker made from Gucci purses.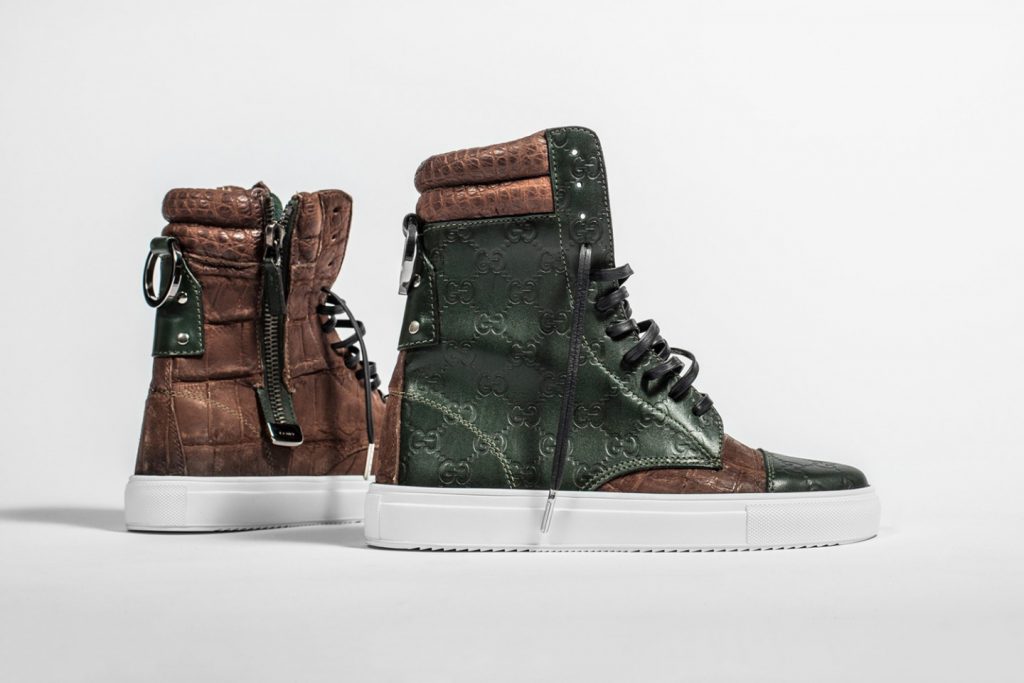 Moving on from the recent hype of the Air Jordan 1, The Shoe Surgeon is back with a new creation evidently designed from the ground up. The result is in turn a custom sneaker-boot draped in a luxe Gucci purse.
Nile crocodile was used as the base for the footwear, which was then covered with the aforementioned Gucci bag, while being gutted and taken apart. Additional details include Gucci branded zippers, hardware handles at the heel, and leather laces with metal tips.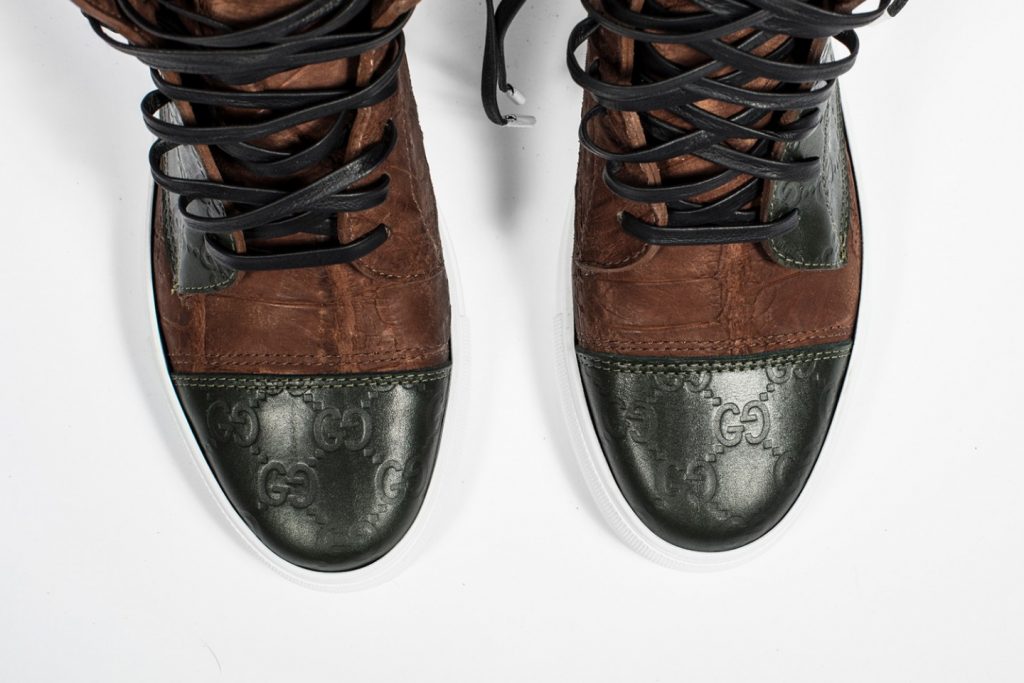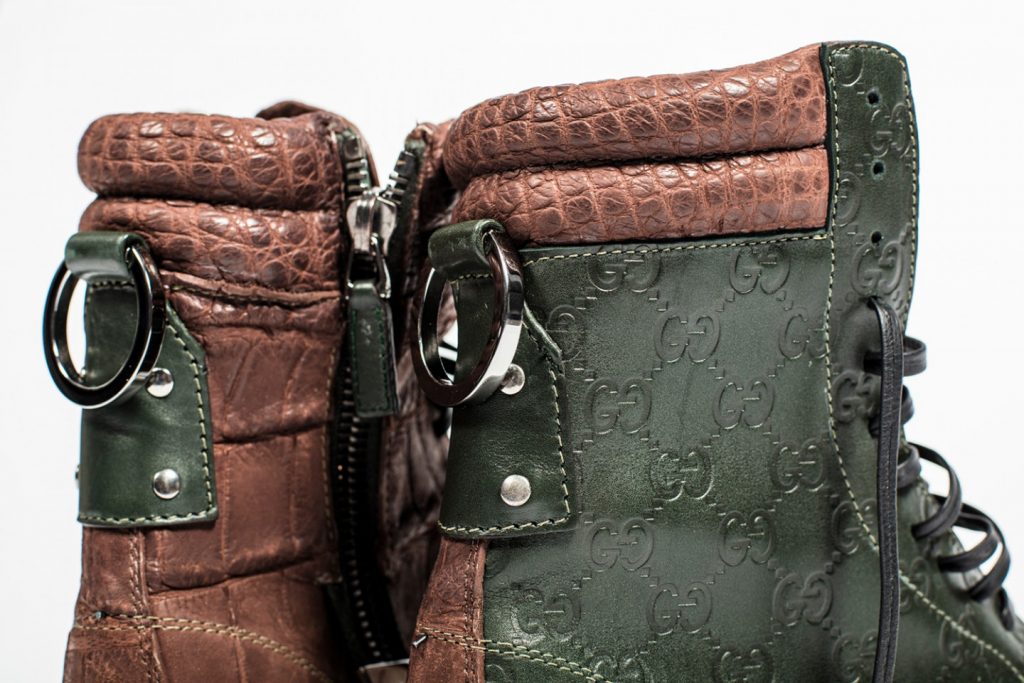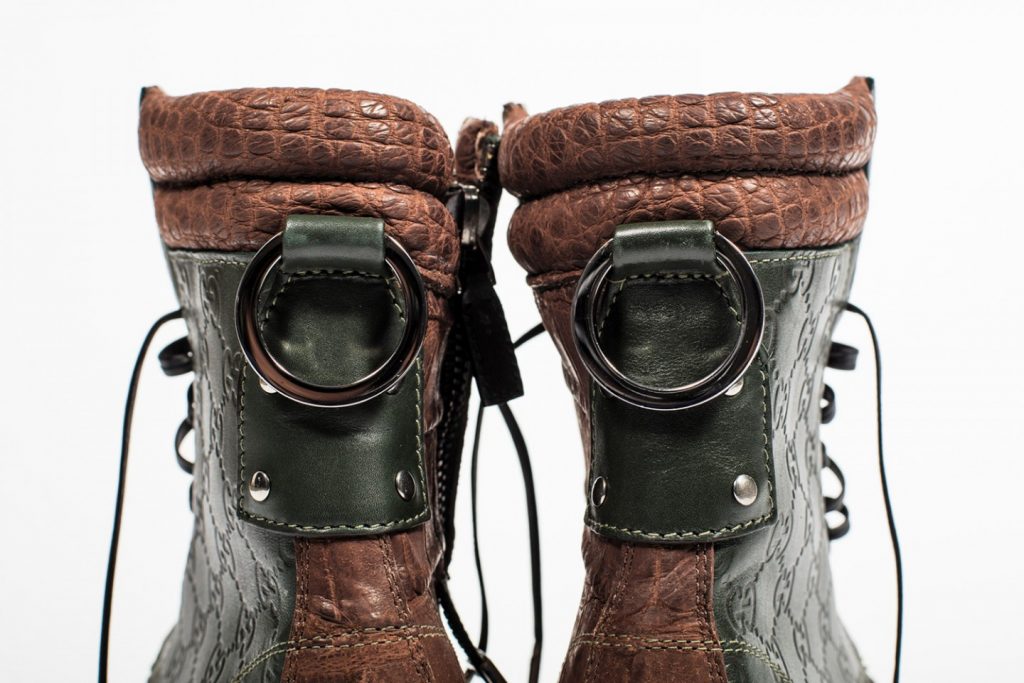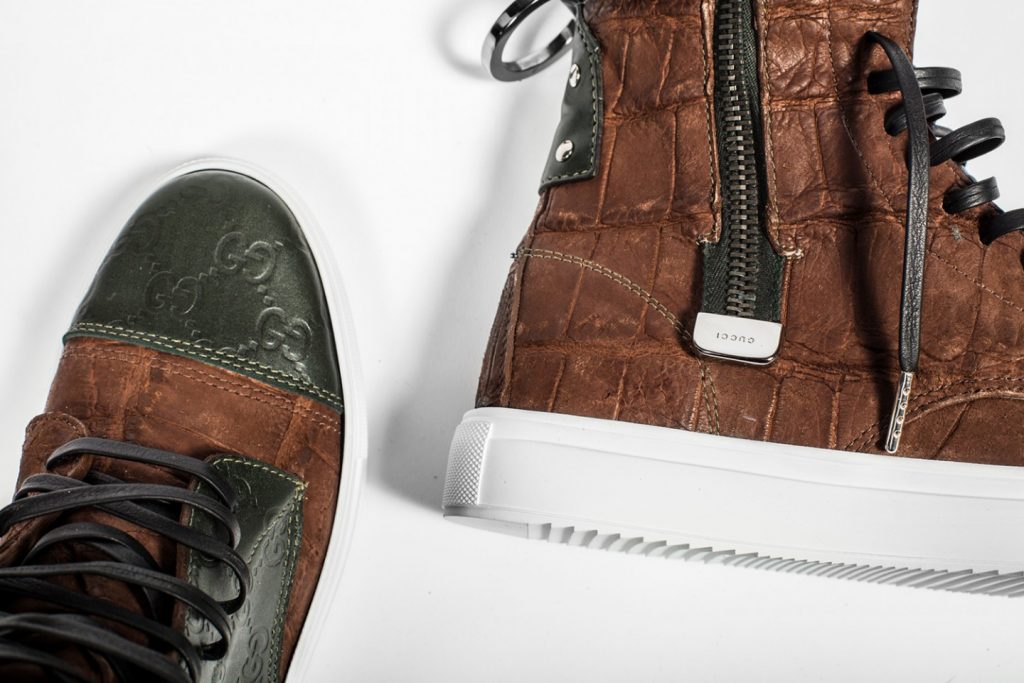 Shop the brand here.