Leather Luxury.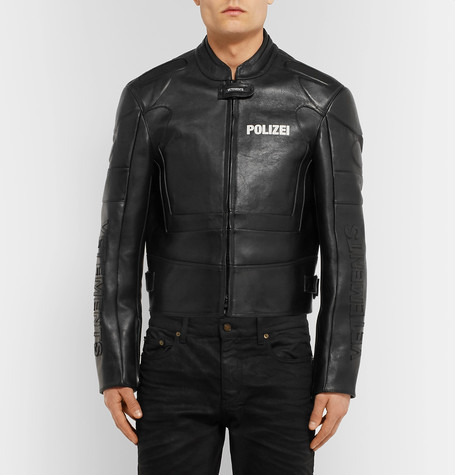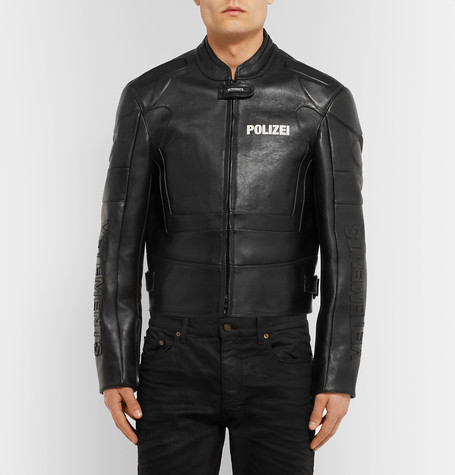 Mr Porter have recently released a boxy fit Vetements Polizei Panelled Leather Racing Jacket. This attention grabbing statement piece has been crafted in Italy from panels of supple black leather, features light shoulder padding and a designer-stamped throat latch. Polizei or 'Police' is featured in white text on the left breast print and back, as well as Vetements branding on the sleeve.
The Vetements Polizei Panelled Leather Racing Jacket is available from Mr Porter for £3920 now.
The hefty price tag may not come as a surprise to most Vetements fans, but is it really worth the price tag? The boxy construction, real leather material and brand name all contribute to the almost £4000 price, but would you buy it? Let us know in the comments below.