Why is Vetements moving to Zürich?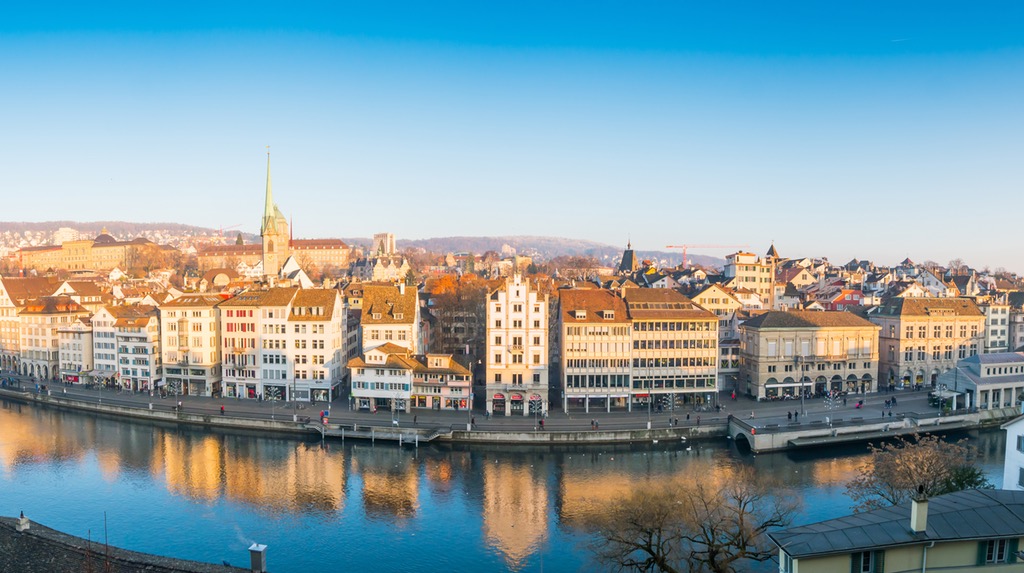 A clean slate, a fresh start and most importantly, a business-friendly city seem to be the next steps for Vetements as Demna Gvasalia, creative director of the brand and artistic director of Balenciaga, is leaving Paris for Zürich and sees the city as a "clean slate."
Many of Vetements' employees had already relocated from their Paris and Dusseldorf homes to Zurich's Binz district- 40 to be precise. The TA, a Swiss newspaper confirmed that the designer himself had found a new home on Lake Zürich in nearby Küsnacht, and that the rest of the team would follow by the end of the summer. The new Vetements headquarters are located in a four-storey building, finalised with atelier and archive.
Guram Gvasalia vocalised his views on the capital of France."Paris kills creativity. Its environment with the 'bling bling' is destructive," he adds that he is "done with the whole showing-off in fashion and the superficial glamour."
Switzerland is known to accommodate multinational companies, including fashion businesses, due its convenient tax regime where corporations with foreign operations get preferential treatment. Philipp Plein, Zegna, Hugo Boss and Guess have also established administrative and supply chain hubs in the southern Swiss canton of Ticino.
Ronen Palan, professor of International Political Economy at the City University London explained that "in most countries you end up paying on income, but in Switzerland, some cantons get deals with foreign residents and they pay sometimes on [how much they spend per year]."
Guram Gvasalia admitted that "taxes are obviously another reason for the move," adding that it's "not the most important one — otherwise we would have moved to Zug." Palan said Zürich has always struggled to complete with Zug, a neighbouring canton, for special tax agreements. "Zürich is not a cheap place," he explained. Another factor is that the appreciation of the Swiss Franc relative to the Euro, which is declining in value due to Brexit and other factors risk potential drawbacks.
Even though paying fewer taxes is part of the attraction to move to Zürich, there are other reasons for the move. The city is also home to small but exciting fashion, architectural and graphic design communities, but also not far from Paris. "You're kind of cut off from the regular expected fashion industry, but you can be there very, very quickly — it's a four hour train ride or a very short flight," said Yannick Aellen, director of Mode Suisse.
Guram Gvasalia told the TA that "the country is also more accepting of immigrants than France. "It takes 9 months to transfer a new employee to France."  Vetements, which started as an anonymous collective of designers and remains fully owned by the two Gvasalia brothers, who are originally from the post-Soviet state of Georgia, and hires staff from all around the world. They believe that Paris would have been a difficult place to progress their business, expressing that "in Paris, we couldn't grow any further."