AG x Harrods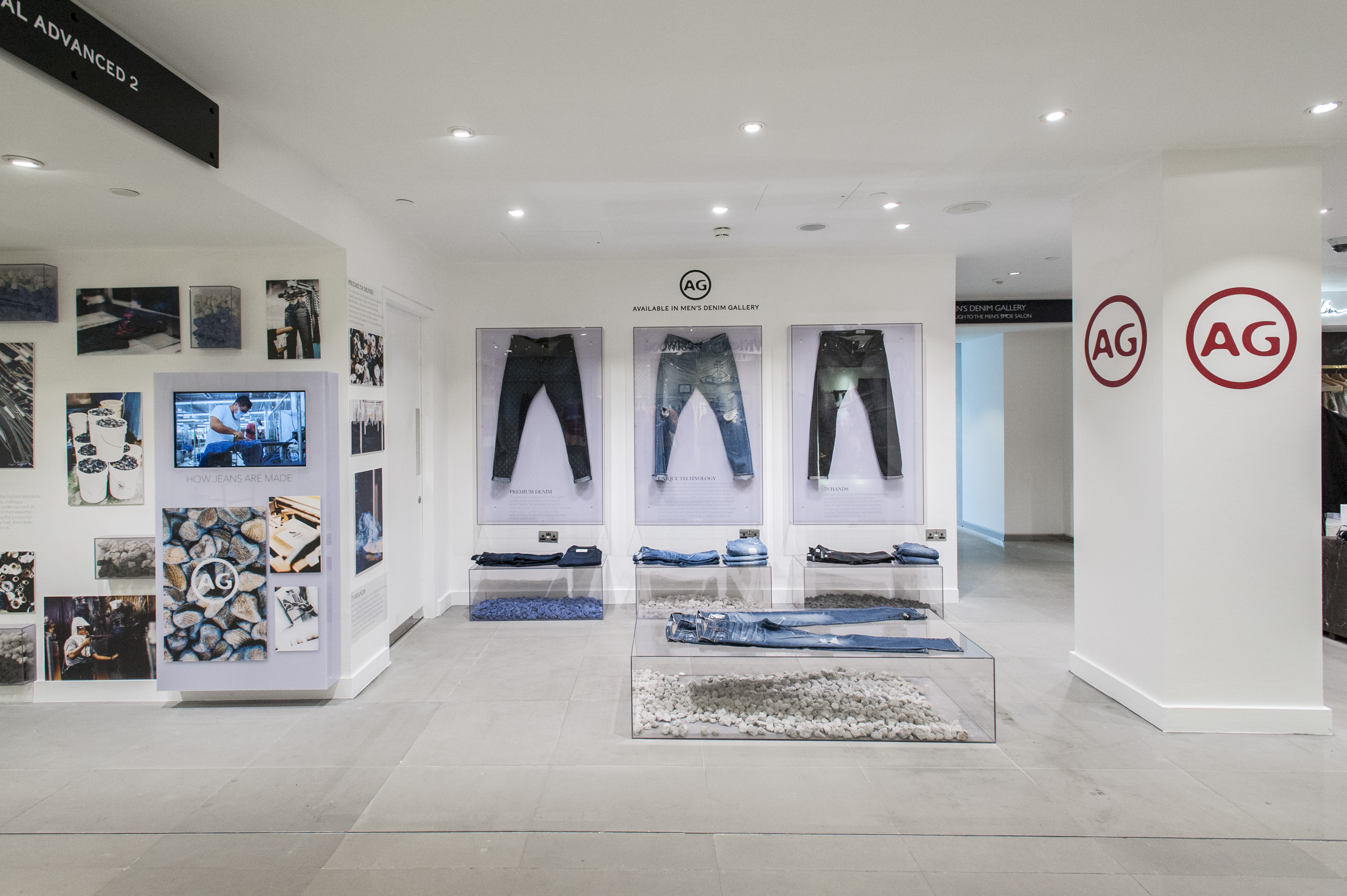 We took a trip to Harrods to check out the current AG Jeans Pop-Up installation. The Pop-Up featured not only a selection of their three best Jeans, but an exact view into the process of making the Jeans, even down to showcasing the rocks used in the process. Hand sewed, lasered, ripped and frayed and then washed with stones, these Jeans feature some of the softest high-quality Japanese, Italian and American denim fabrics.
A quote from the wall of the installation states "at least 78 pairs of hands lend their expertise to each of our jeans during the production process, every stitch, every rivet, every fade, every detail – it's all done by us" and this can be seen in the accompanying video.
AG don't just care about Jeans, they care about the environment too. They run a sustainable factory recycling fabric scraps and almost 90% of the water they use, as well as running their washing machines on solar panels.
You can find AG Jeans on Harrods webstore and in store at the Harrods Pop-Up which shows the entire AG Jean making process.
Harrods
87-135 Brompton Rd
Knightsbridge
London
SW1X 7XL
Check out all the images of the installation below.