Sliding into DMs.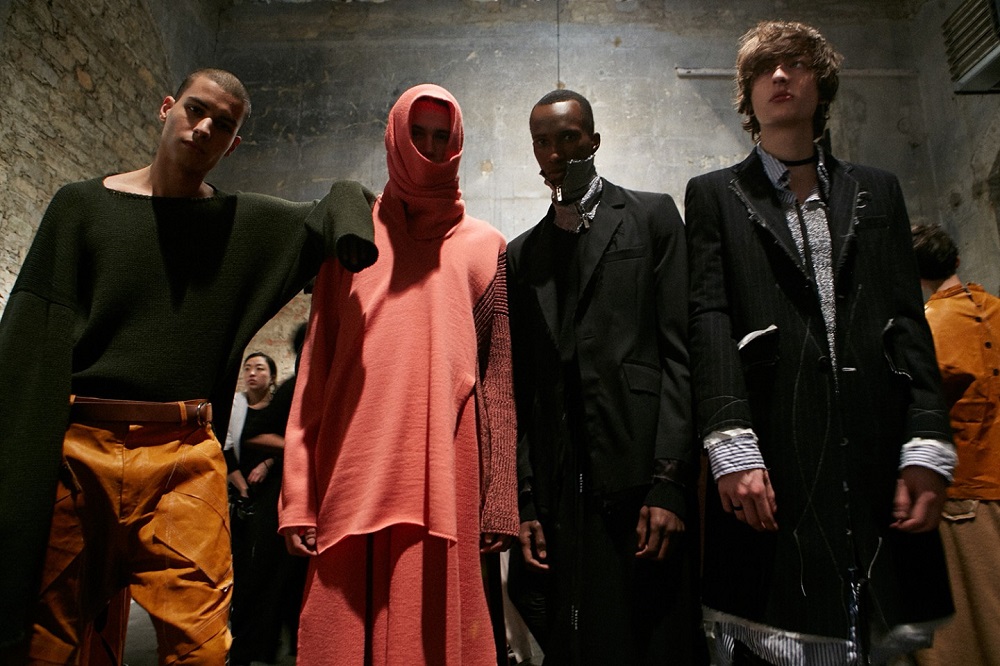 Barneys New York is an American chain of luxury department stores founded in NYC. Barneys took to Instagram to discover new brands to carry in-stores. Enfants Riches Déprimés, Martine Rose, Sulvam, Willy Chavarria as well as A-COLD-WALL* are now going to be available to purchase at selected Barneys locations. Barneys' "Instagram DMs" campaign features lookbook images and quotes from designers.
Jay Bell, Barneys Senior Vice President of Men's Designer offerings, said about the Instagram project: "You can ignore Instagram and social media, but if you do, it'll show. I consider Barneys our blank canvas to tell a story, and it behooves to find these interesting people and stories. All of these designers are a different hue in the painting, and they make a gorgeous tapestry that's rich with unique beauty. I love, love, love it—it makes me tick!"
Jay Bell discovered Daren Chambers of Resurrect on Instagram: "I was trolling through Instagram one night and came across these incredible drawings on clothes and thought, wow I'd love to see this in the store, but I'm not finding it in any showrooms. I reached out to him on the DM, and he responded. For a young kid from the Bronx who is making things in his basement to be picked up and sold at Barneys after being discovered in this venue of Instagram—that's an amazing idea that wouldn't have happened a decade ago."
See Barneys' "Instagram DMs" campaign below and let us know your thoughts in the comment section.