I don't know about you, but the bigger the city, the harder I find it to locate a really good place to eat/drink, especially when on holiday/new to an area.  This month PAUSE took to the streets of Miami to do the hard work for you and seek out the hotspots!
Going on a weeks holiday?  Be sure to hit up all of the below; you won't be disappointed!
Lure Fishbar – PAUSE Favourite
Where? South Beach, Loews Miami Hotel.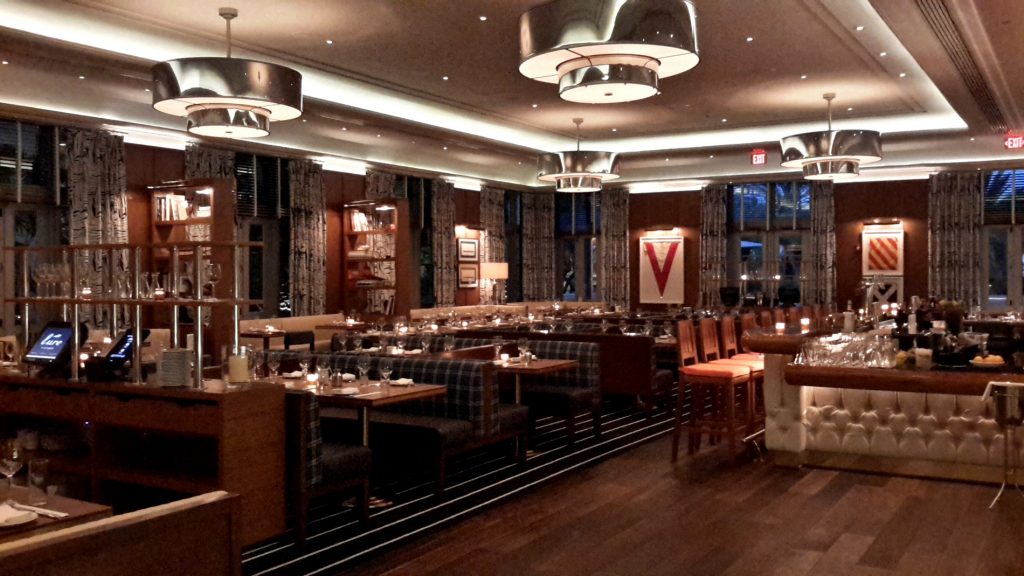 High-end setting, complimenting luxury food.  The fish is the freshest around, and boy does it show in the taste!  Quite literally melting in your mouth, you can't help but try to make each morsel last longer than the previous.  Perfect date night choice, but also good for groups out for a special occasion.  They also host private dining, so if you are in Miami for let's say a hen/stag do, it's worth giving them a call to see what they can do for you.  It will certainly be a night to remember.  Note: They have a fantastic outdoor dining space for when the weather is good.
Best bits on the menu?
Rainbow roll sushi – Tuna, Salmon, Hamachi, Shrimp, Crab, Avocado, Cucumber
Spicy tuna roll
Salmon tartare – Chopped Salmon, Pickled Ginger, Ikura, Shiso Leaf, Lemon Zest, Wasabi-Edamame Sauce
Swordfish – With Fire Roasted Bell Peppers, Micro Basil, Broccoli Rabe, Sweet Onion Sauce
Grilled whole daurade – With Watercress, Grilled Lemon, Agrodolce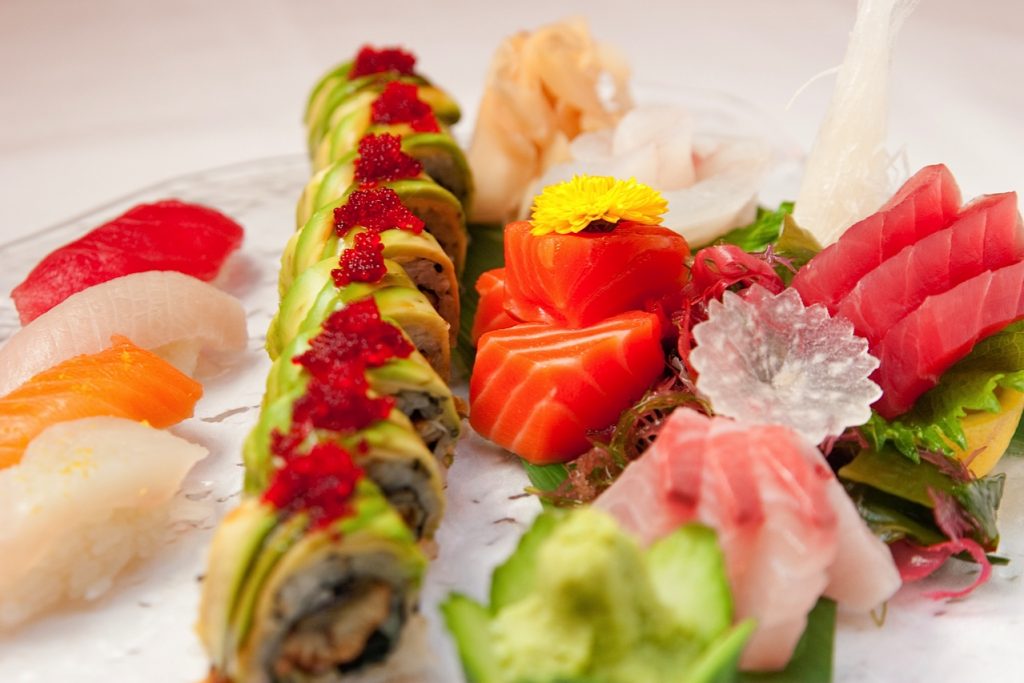 Where? 1600 Lennox Avenue, Miami Beach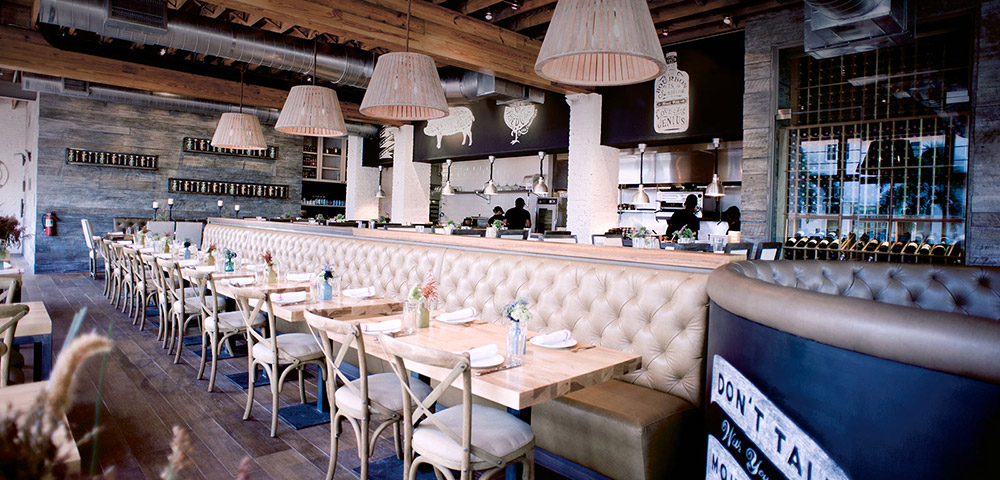 Southern table & bar, to Londoners this would be easily compared to a restaurant you might find in trendy Shoreditch.  If you are a fan of fried chicken and all of its companions this is the place for you!  And they also have great options if you don't fancy bird, or are in fact a veggie.  Don't forget to try the Bourbon!
Best bits on the menu?
Macaroni & Cheese – Torchio pasta, five artisanal cheeses, crispy herb crust
House fries – House-made buttermilk ranch, bacon salt
Mama's biscuits, Classic buttermilk – Honey butter, house-made jam – PAUSE Loves
Chicken 'n' Watermelon 'n' Waffles – honey hot sauce, chilled spiced watermelon vermont sharp cheddar cheese waffle, bourbon maple syrup
Short rib – Cabernet braised, charred corn, green beans, sweet garlic bordelaise, cauliflower mashed potatoes
Key lime pie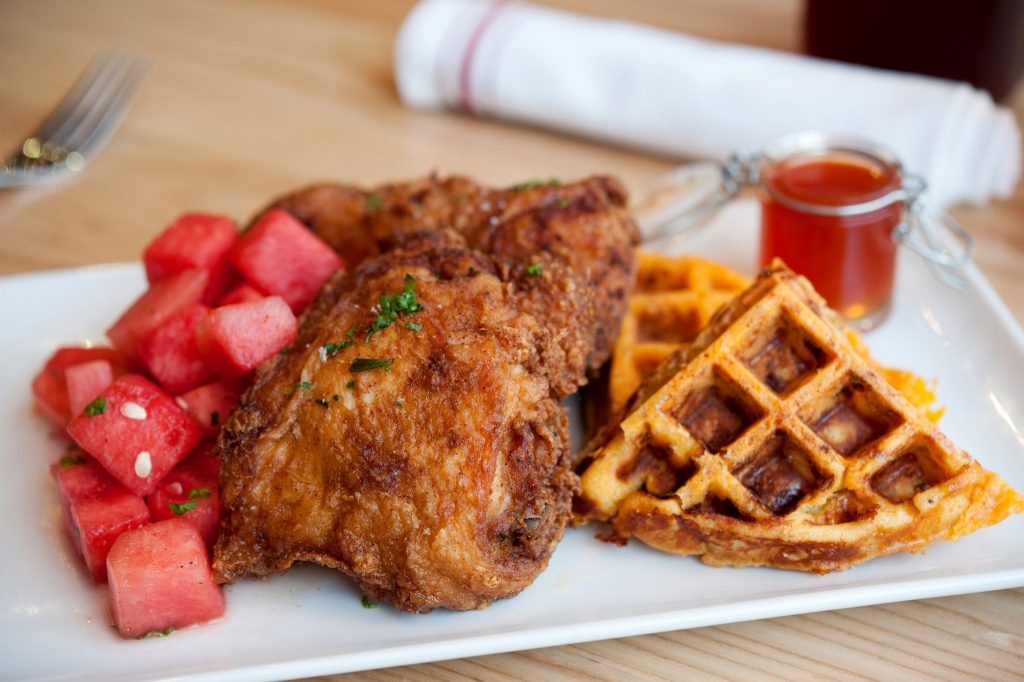 Where? 200 South Point Drive, South Beach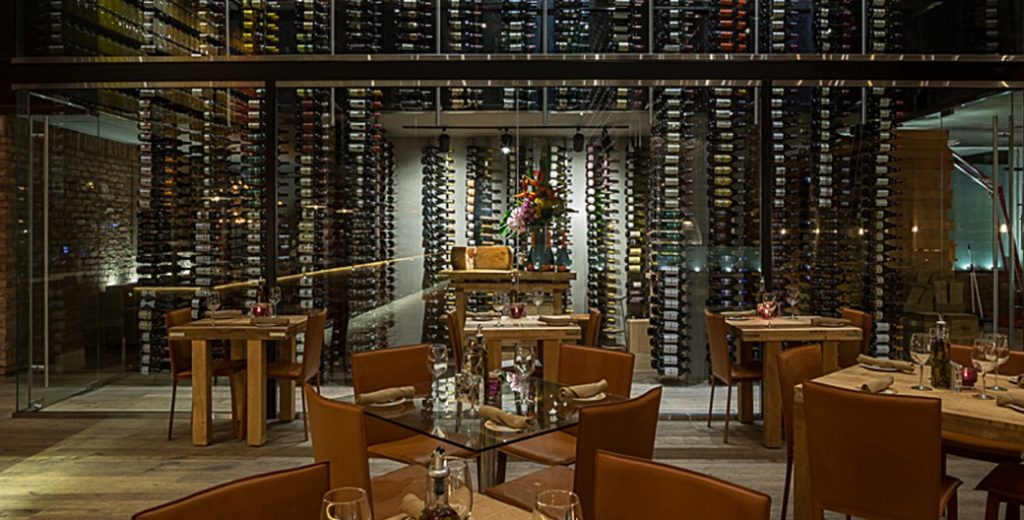 Mayfair meets Shoreditch in this cool and classy bar restaurant.  The surroundings ooze luxury, as did the produce, and naturally it attracts a very wealthy clientele.  (With a $50million penthouse opposite, what do you expect?!)  Housing an impressive collection of wine, displayed on an even more impressive floor to ceiling wall, this is definitely the spot for the more sophisticated palette.  Choose your bottle and watch the 'Wine Angel' soar the air to find it; the novelty doesn't wear off no matter how many times you see it!  Not a connoisseur?  Then allow the team to suggest the best wine to compliment your meal; in my case that was the safe bet!
Best bits on the menu?
Polenta fries with gorgonzola dip
Burrata – Traditional Italian cheese, Prosciutto di Parma, arugula, aged balsamic vinegar
Proscuitto & Formaggio – Prosciutto di Parma, hot salami, Italian cheeses, caponata, olives
Cannelloni – Spinach, aged ricotta, rosé sauce – PAUSE recommends
Trota alla griglia – Grilled trout, lemon caper sauce, baby squash
NB: If the weather is nice, they have a rooftop bar with fab views!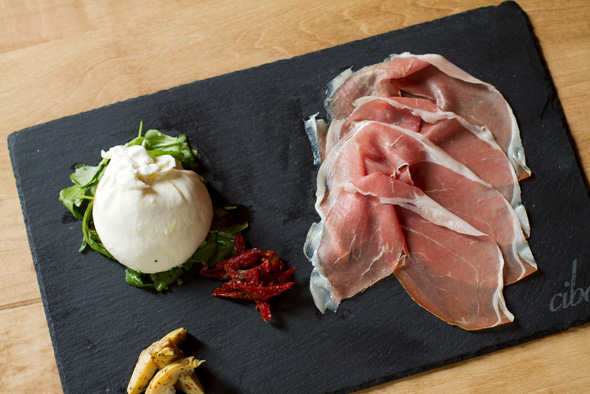 Where? Loews Miami Beach Hotel, 1601 Collins Ave, Miami Beach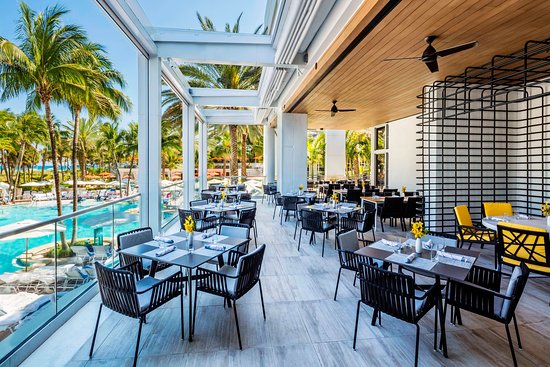 With the choice of either a buffet or a set menu, diners are spoilt with their delicious offering! Added bonus that you can eat your brekkie al fresco and gaze at the sea in the near distance.  Glam backdrop and surroundings, so dress up and start the day as you mean to go on!
Best bits on the menu?
The Banana Split – Vanilla bean yoghurt, bananas, berries and granola.
Avocado Toast – Toasted Zak the Baker sourdough, mashed avocado, bacon, goat cheese, two poached eggs and breakfast potatoes
Pancakes with honey and blueberries – Help yourself at the buffet!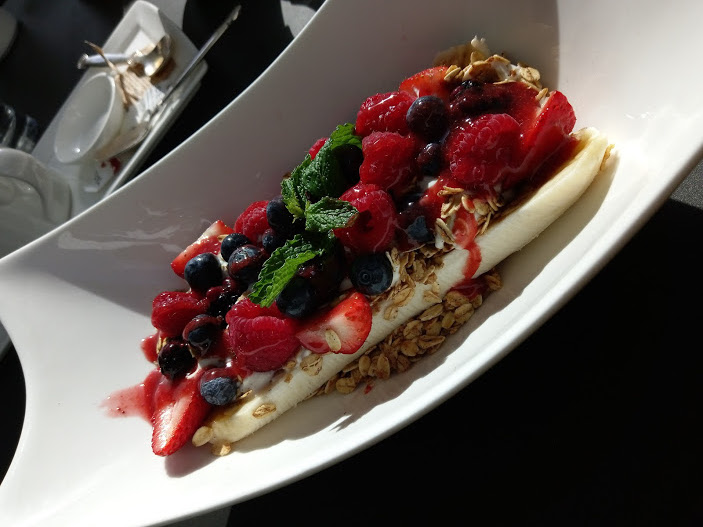 Where? 336 21st Street, Miami Beach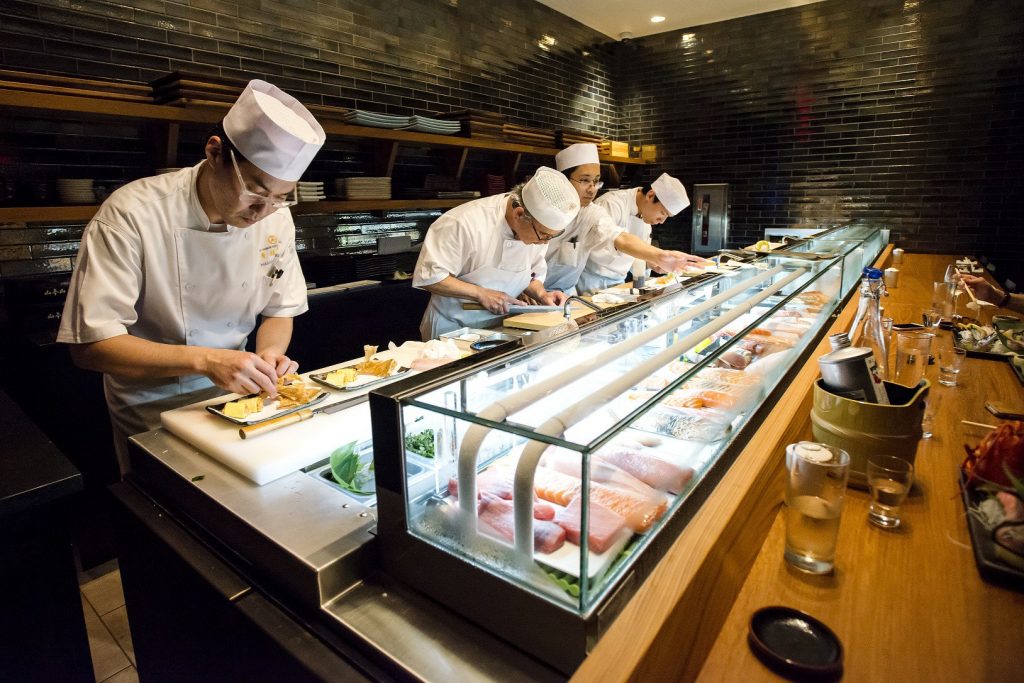 Located in the Plymouth Hotel, the Blue Ribbon Sushi Bar is a hidden gem!  Furnished to a high standard, it boasts both an indoor and outdoor space.  Despite it being mid week, it was packed out, proving you really do need to book in advance!  It is a cosy space, and as a result diners can look on at the chefs preparing their dinner; bonus.  I noticed a few people on dates, which could be down to the sultry dim lighting setting that kind of mood.  Great food for sharing!
Best bits on the menu?
Sushi Sashimi Combination – 6pcs Sushi, 9pcs Sashimi & choice of 1 roll (california, tuna, spicy tuna, or cucumber)
Maki: Ebi Tempura – Fried shrimp with radish sprouts & avocado
Maki: Spicy Tuna & Tempura Flakes
Sautéed Bok Choy