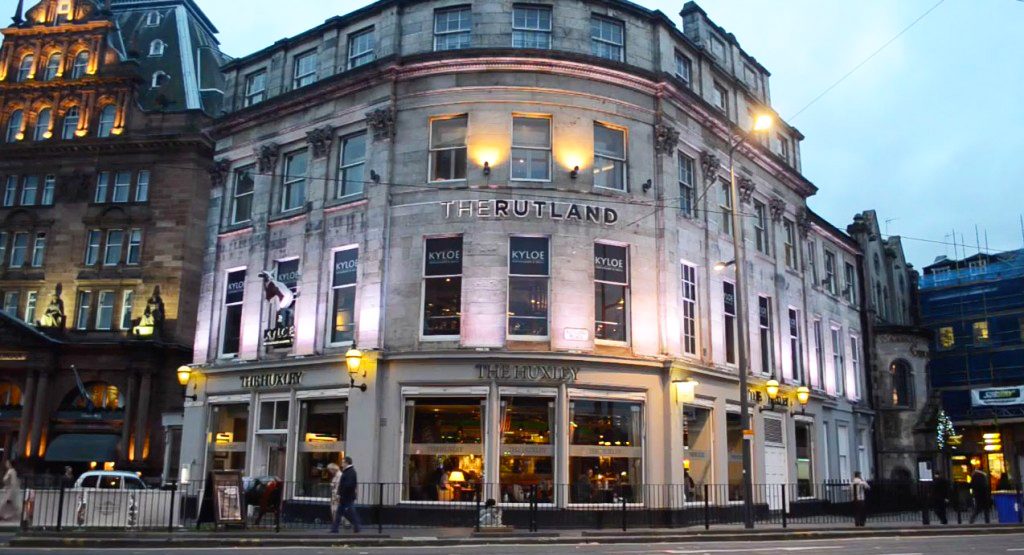 Location: The Rutland Hotel, 1-3 Rutland Street, Edinburgh, Scotland.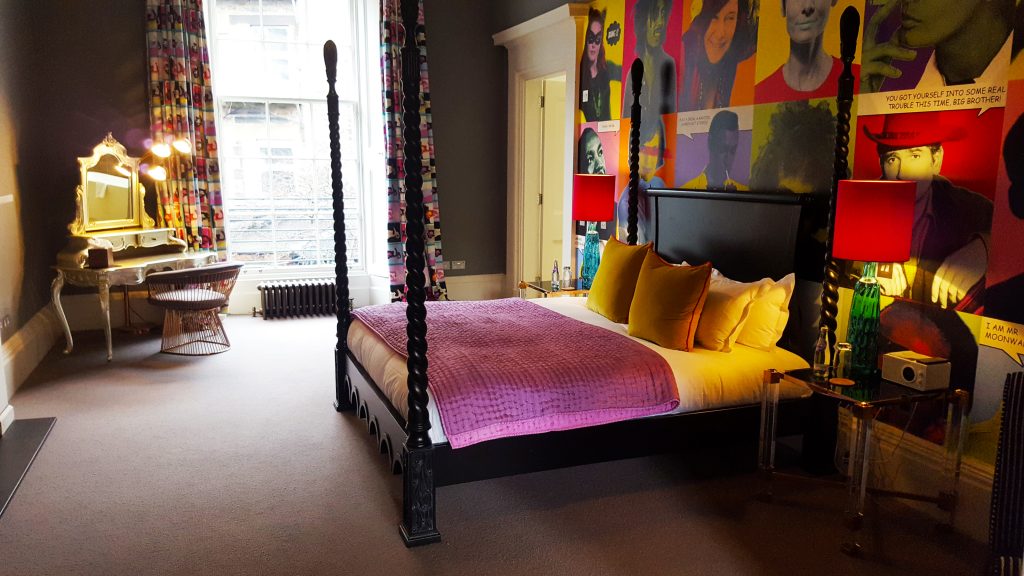 When I arrived at the Rutland Hotel; several thoughts came to my mind. Luxury and class were amongst the main ones. I was greeted by friendly staff who then showed me to my one bedroom apartment. It felt like home from home, seeing the number 17 (my house number) on a private door, followed by a hallway and staircase that had some excellent decorative features all the way up to the apartment door. An excellent first impression. Upon entering the apartment; the spaciousness was quite staggering and unexpected. The giant doors and high ceilings, not to mention the blend of regal and modern décor, made me feel like royalty and immediately comfortable.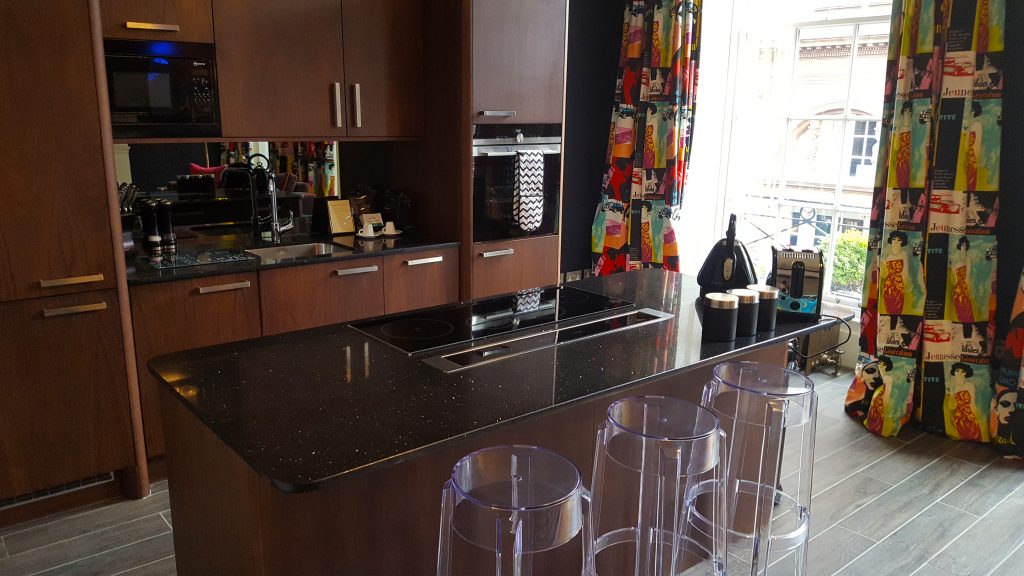 It had an open plan kitchen and living room with amazing lighting (both natural and artificial), and a very large bedroom hidden past two big doors, with a modern bathroom suite next to it.  The kitchen was fully equipped with enough appliances, pots and pans that even Gordon Ramsey would struggle to find a complaint. Both the bedroom and living area had large TV's mounted to the walls, and there was also an option to hook up a Nintendo Wii, for a bit of gaming with friends. To my surprise there were even a pair of hair straighteners and a glamourous dressing table in the bedroom.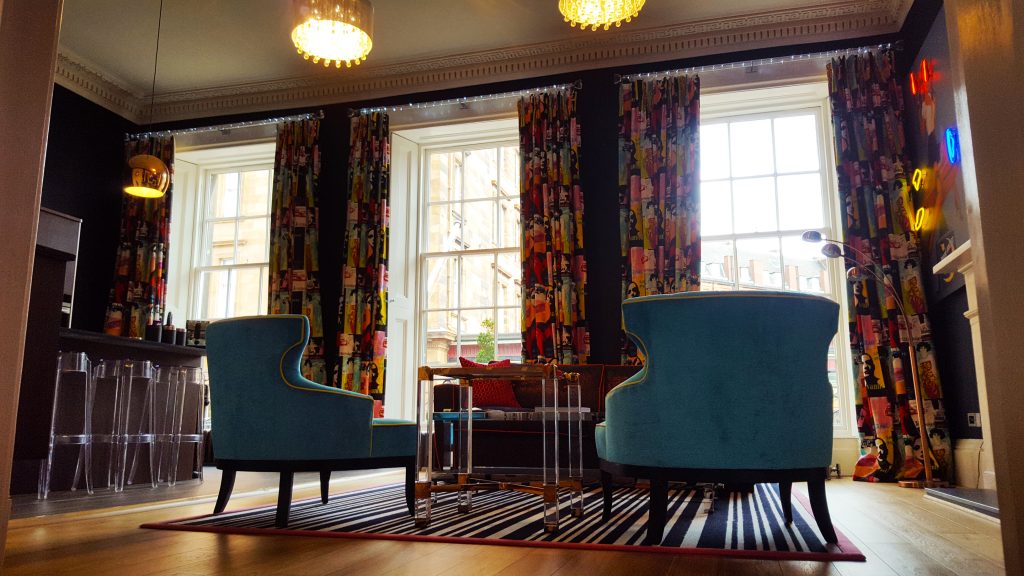 One of the great things about the apartment is that it didn't feel like a hotel. The perfect retreat space when you want to relax after a day of sightseeing, shopping or even a night out.  Thanks to its excellent city centre location, so much of the city is right on its doorstep.
With breakfast included I proceeded in heading downstairs into The Huxley; where I was treated to a tasty breakfast with Edinburgh Castle as my morning view. If that doesn't put you in a good mood at the start of the day not much will.
Driving? Ask reception for parking discount.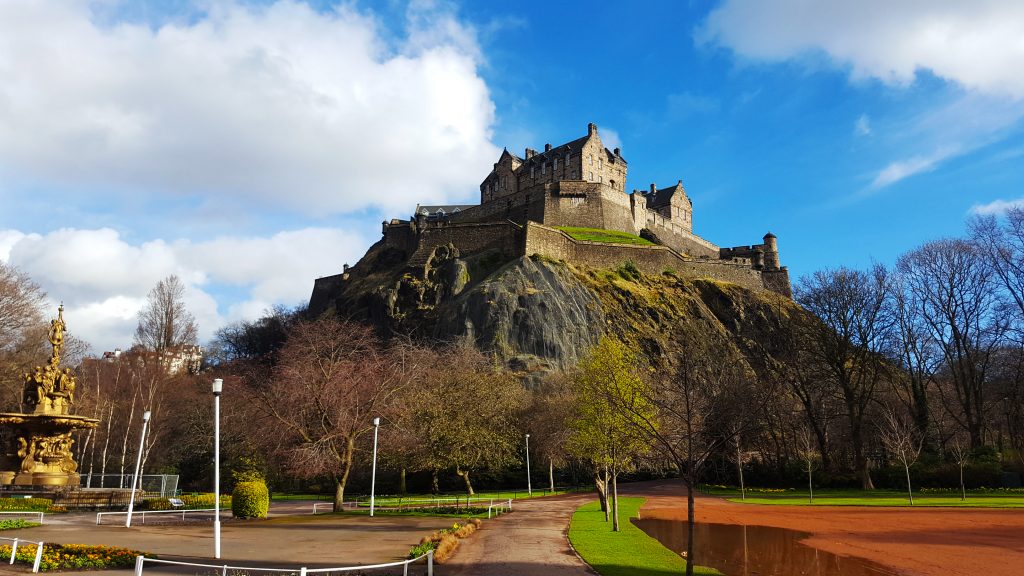 What to see in Edinburgh?
·         Edinburgh Castle – A spectacular historical sight.
·         The Royal Mile – Plenty of eateries and souvenir shops.
·         National Museum of Scotland – Scottish history and a great rooftop view.
·         Carlton Hill – Offers some of the best views of Edinburgh.
·         Arthurs Seat, Holyrood Park – If you are up for the walk (or hike).
·         Holyrood Palace – Residence of British monarchy in Scotland.
·         Princes Street – Edinburgh's main shopping High Street.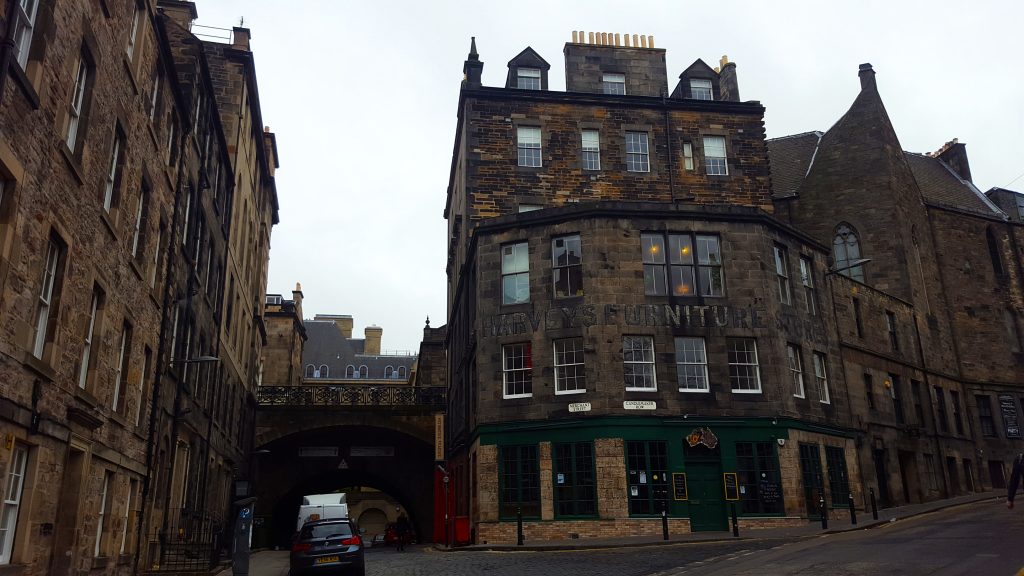 For more information on The Rutland Hotel click here.
Words by Chrissy McPherson.