What do you think of Pharrell rocking a women's bag?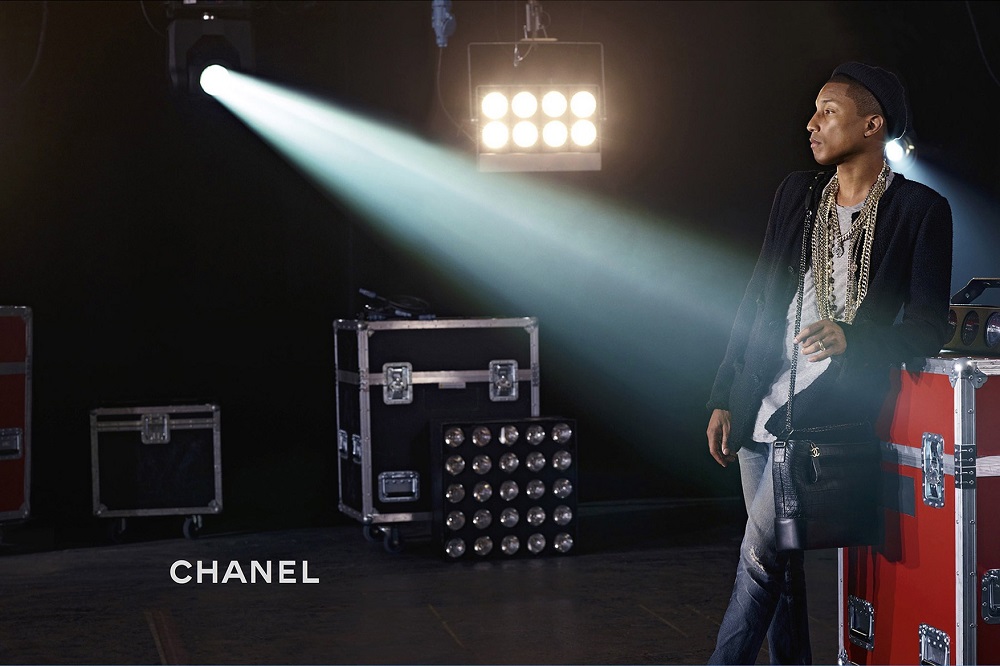 Pharrell Williams is the first man to appear in a handbag advert for Chanel. Karl Lagerfeld definitely tries to make the "Gabrielle bag" the new "it" bag for this season. The Parisian luxury label has already shared "Gabrielle bag" adverts featuring Cara Delevingne and Kristen Stewart. In Pharrell's short ad, we can see the singer in a warehouse full of music equipment doing some sort of a balancing act.
You can watch the video starring Pharrell Williams above. We, at PAUSE, believe that Pharrell Williams helps to blur boundaries between men's and women's fashion with his new Chanel Gabrielle bag commercial. Click here to find out whether men will start rocking women's bags this season.