Which patch is your favourite?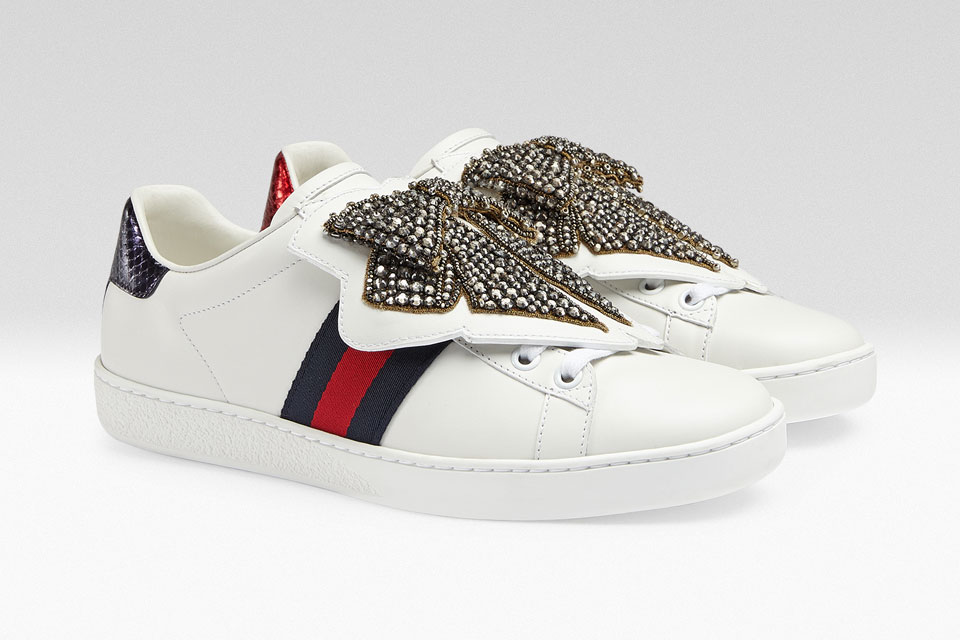 Gucci Ace definitely belong to PAUSE's list of the best sneakers released last year. Now, Gucci has unveiled a selection of Ace options (both low top and high top sneakers) for Pre-Fall 2017. All sneakers will feature removable patches that can be fastened to sneakers using snap buttons. In addition to each pair coming with one patch, nine other patches will be available to purchase to update your sneakers.
See more Gucci Ace sneakers with removable patches below and let us know your thoughts in the comment section.