Designer, Designer, Designer.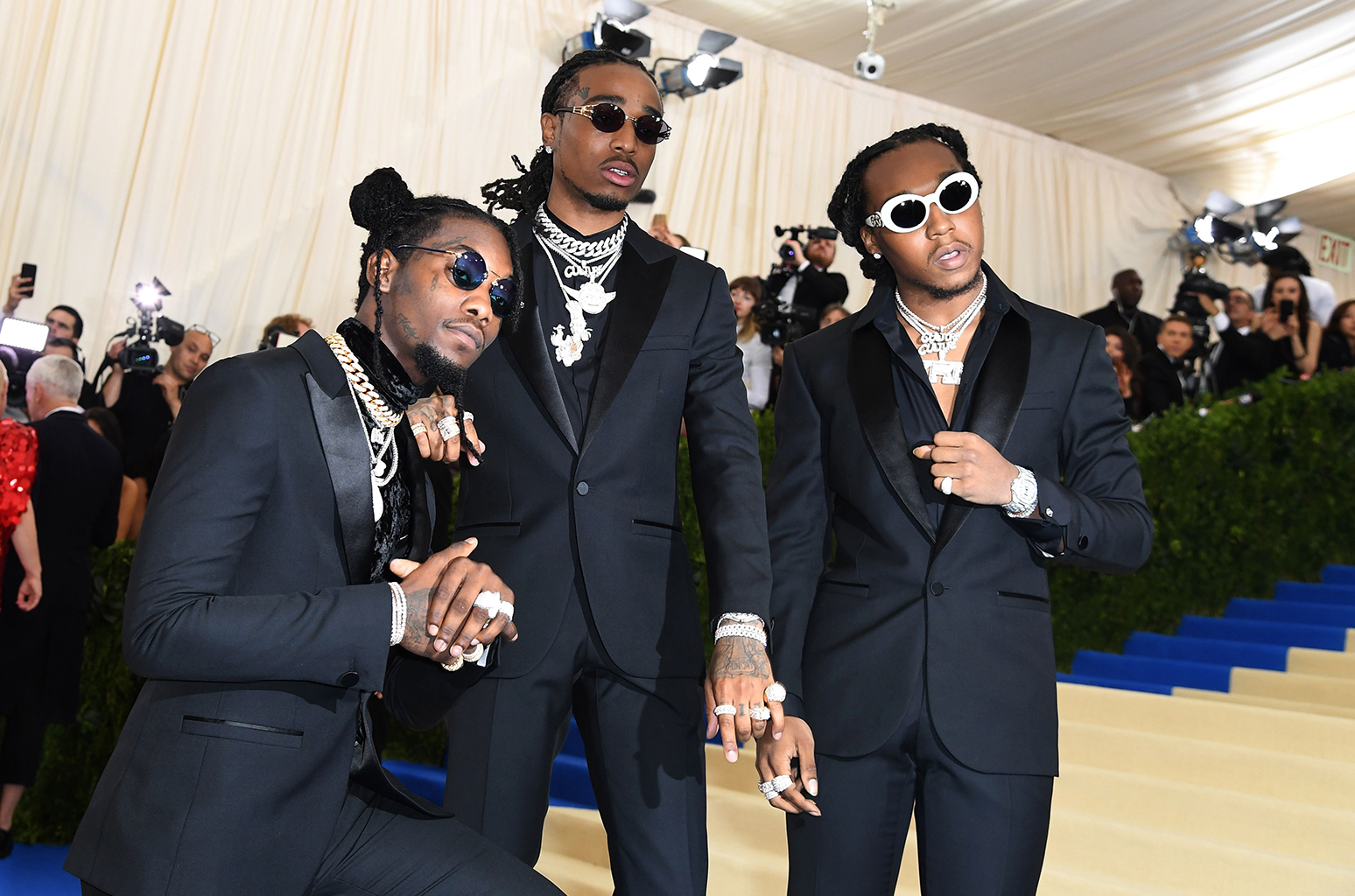 Migos are most well known for their single 'Bad And Boujee'. Here's 10 facts you probably didn't know about them.
Quavo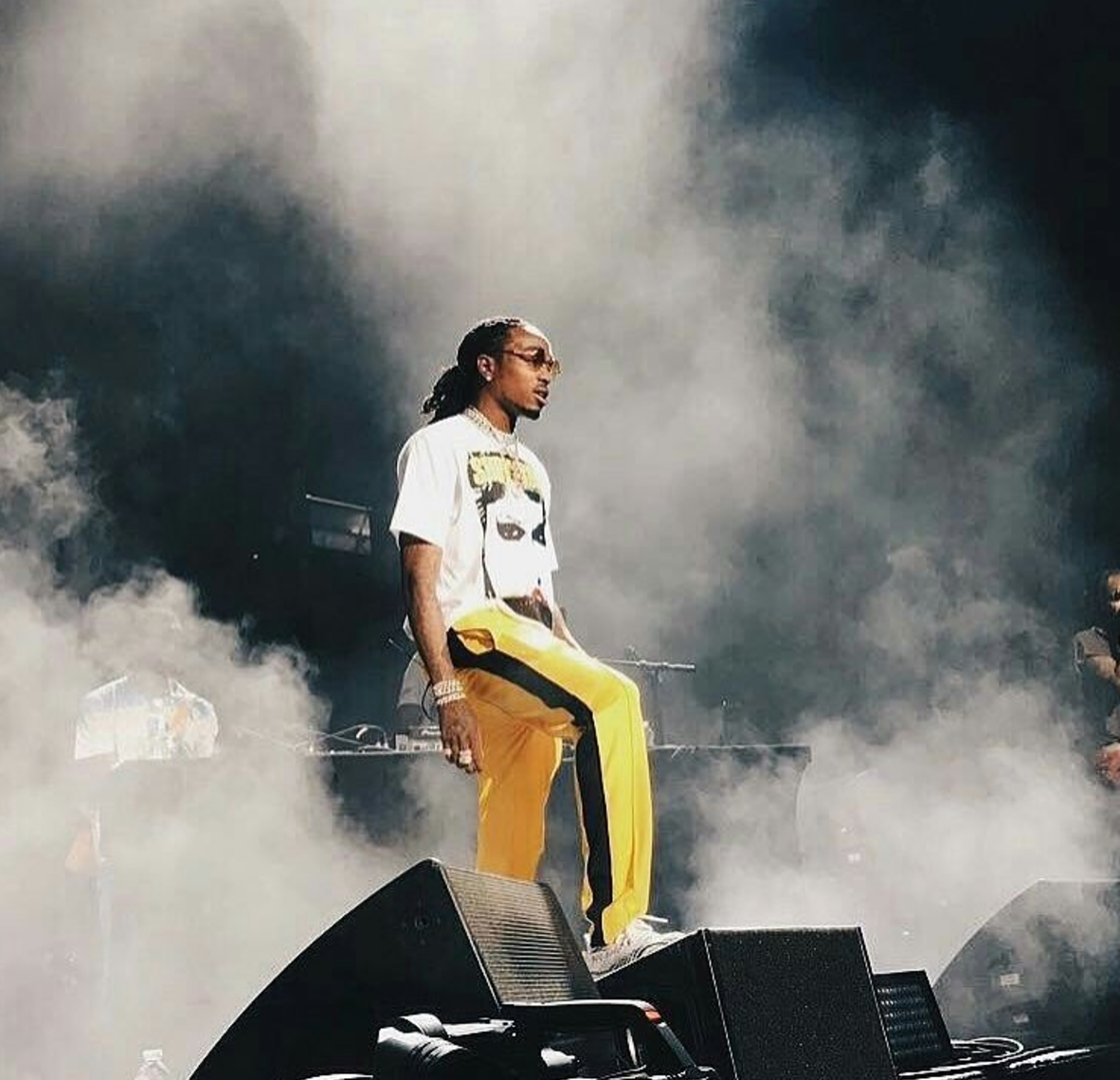 26-year-old Quavious Keyate Marshall was named the most influential rapper of 2014 by Complex Music and has featured on a plethora of different tracks including DJ Khaled's 'I'm The One'.
Offset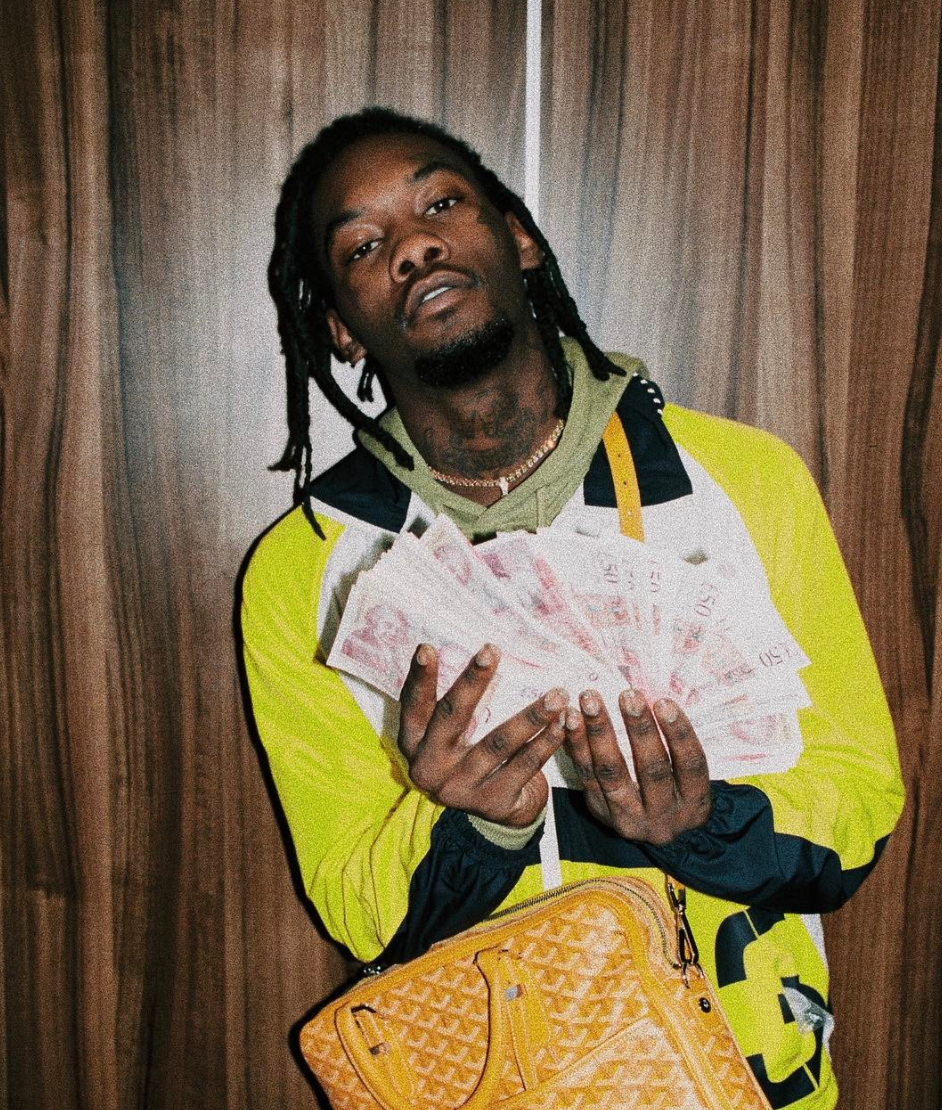 Offset, 25-year-old Kiari Cephus, is Quavo's cousin and joined 'Polo Club' as the third member, before changing their name to Migos.
Takeoff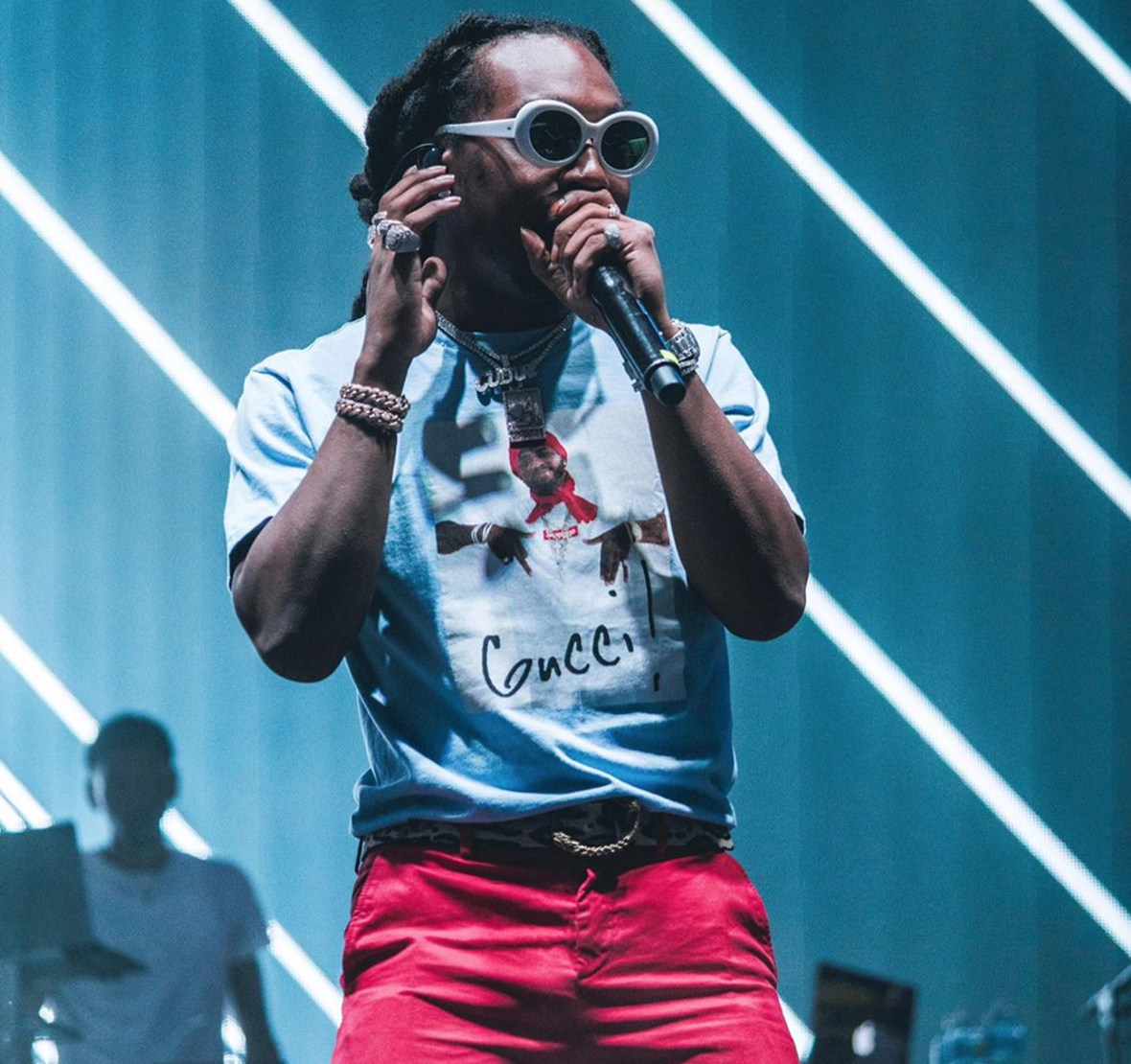 22-year-old Kirshnik Ball started making music when he was in the seventh grade but didn't take it seriously until 2011. Quavo is his uncle.
Atlanta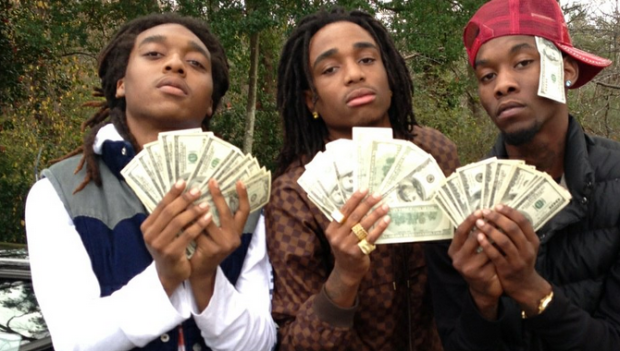 The trio grew up together in Atlanta and as they are all related they spent most of their childhood under the same roof with Quavo's mother.
Versace
Versace was the trios first big radio hit in 2013.
Police Run-Ins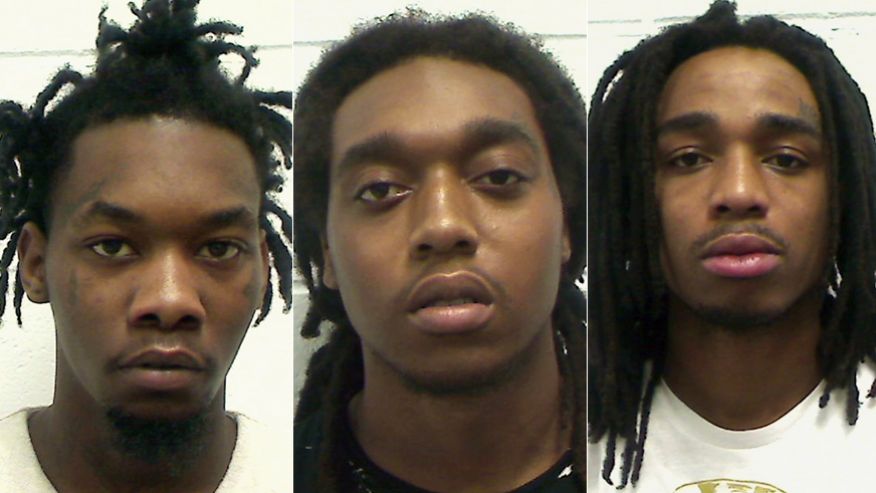 When Migos were set to perform at Georgia Southern University in 2015, police briefly ended their attendance arresting them on gun and drug charges. Quavo and Takeoff made bail, whilst Offset spent 8 months in prison for the charges.
C U L T U R E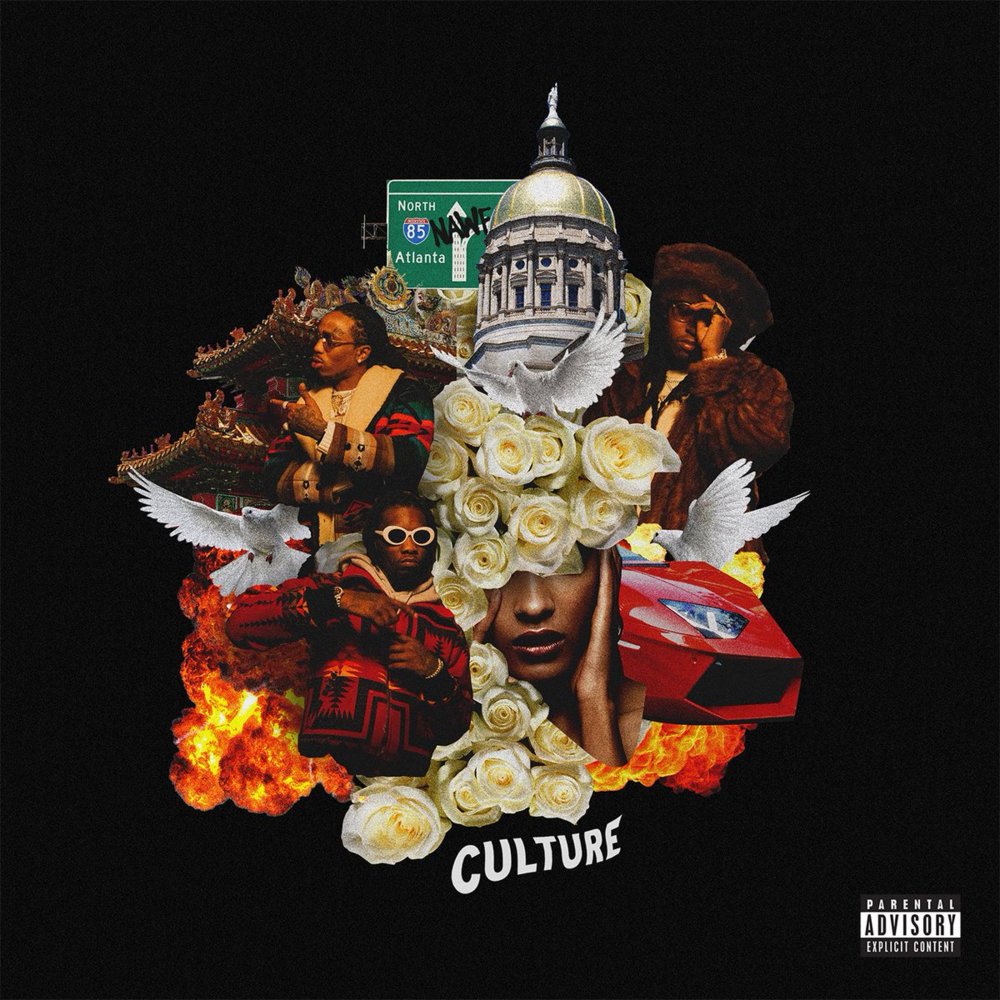 Migos sophomore album C U L T U R E debuted at #1 on Billboard's Top 200 Chart, making it the biggest first-week album streaming debut by an independent artist in Soundscan history.
Jimmy Kimmel Live!
They made their TV debut on Jimmy Kimmel Live! to perform Bad And Boujee.
Bad And Boujee
Migos shot to fame after the release of their single 'Bad And Boujee' featuring Lil Uzi Vert which reached #1 in the charts.
Sold Out Shows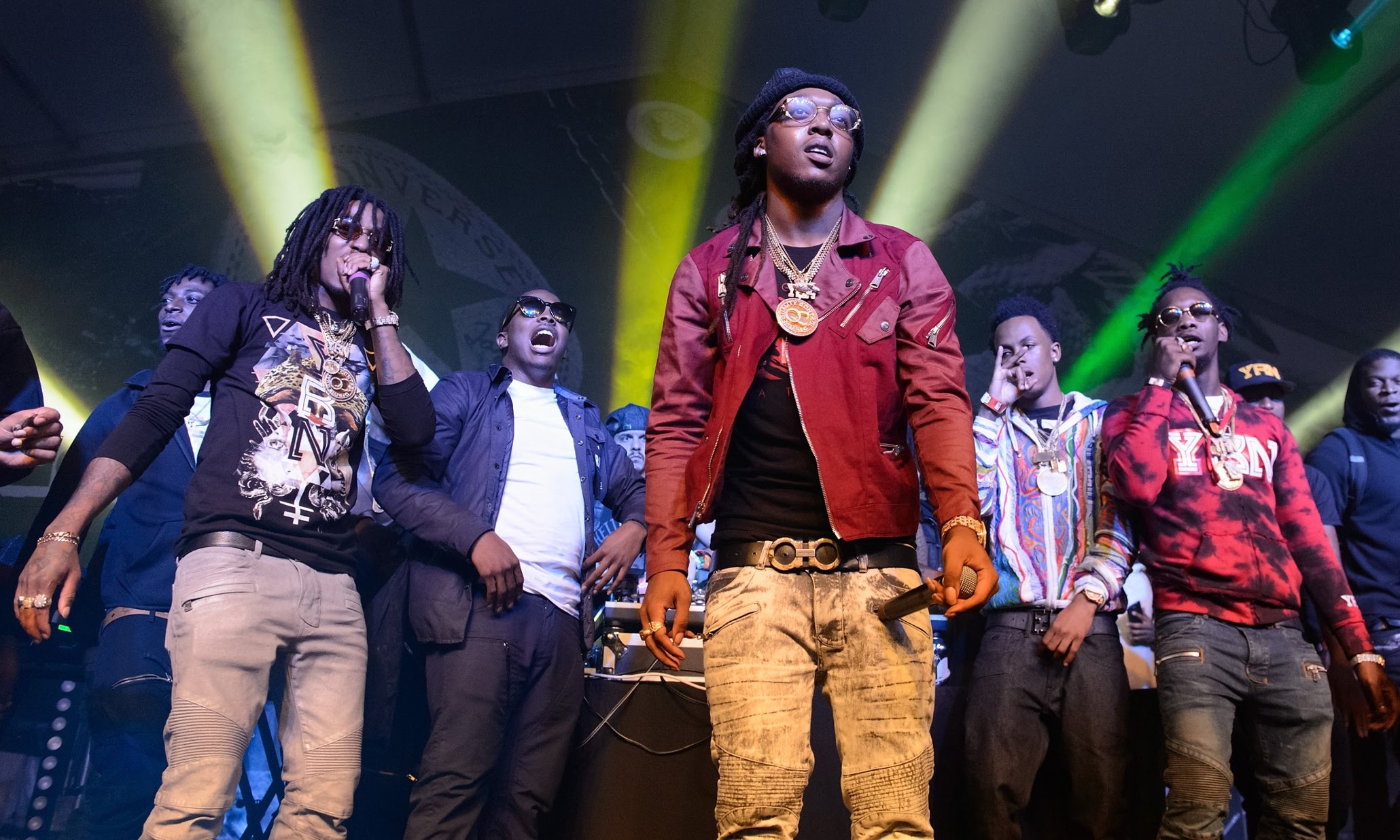 Migos recently sold out multiple nights at London's 02 Brixton Academy, as well as selling out shows across the world and supporting Future on his Nobody Safe tour across America.