Archive Collection For The Low.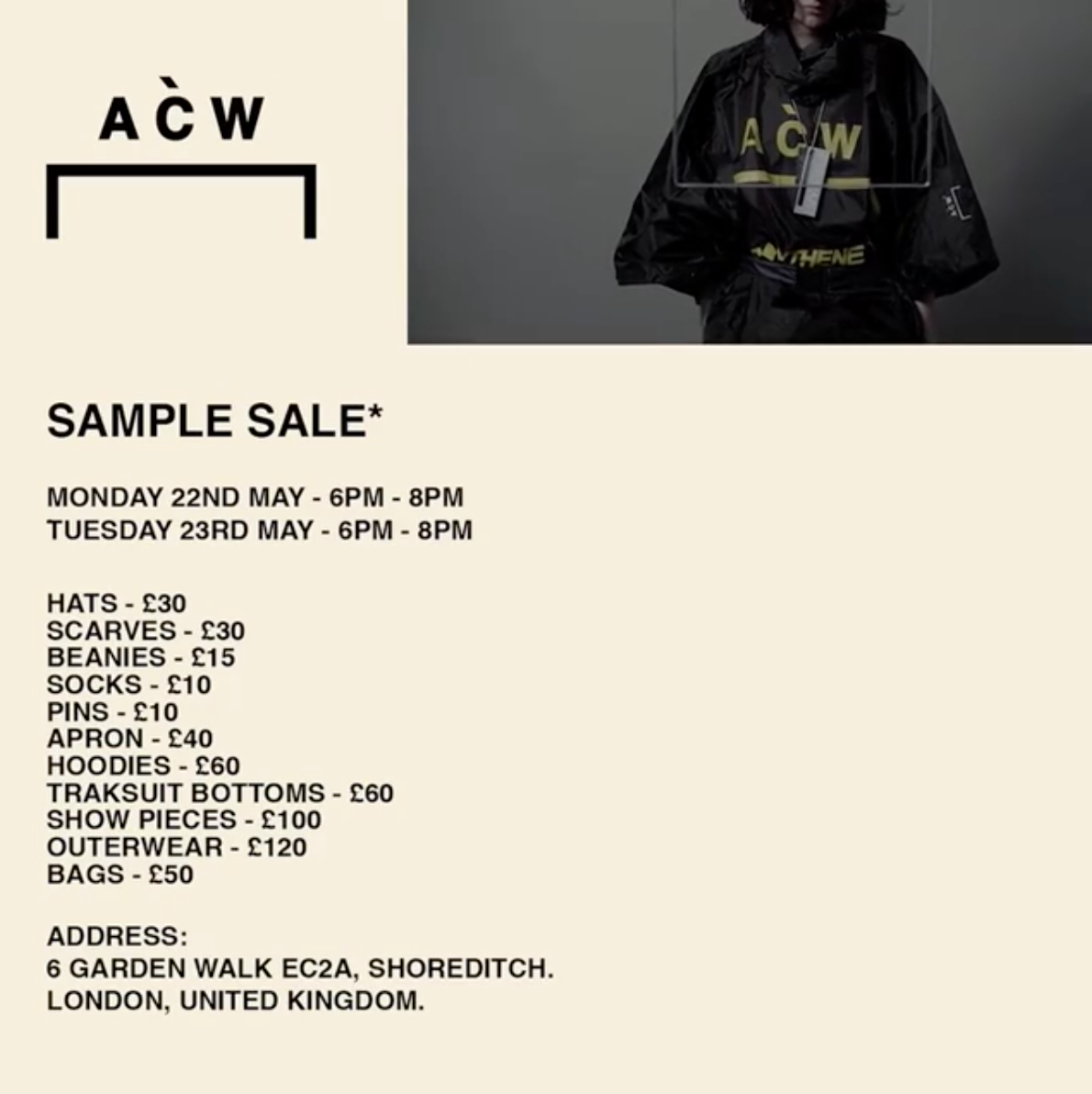 A-COLD-WALL* are hosting a sample sale in Shoreditch, London this week. Taking place on Monday 22nd and Tuesday 23rd from 6-8pm, the sale will include hats, socks, outerwear and more with prices ranging from £10-£120. Make sure you head down early if you're wanting to cop, as the queues are guaranteed to be around the block.
A-COLD-WALL* Archive Sample Sale
6 Garden Walk EC2A, Shoreditch
London, U.K.