Experience the flavours of the Levant.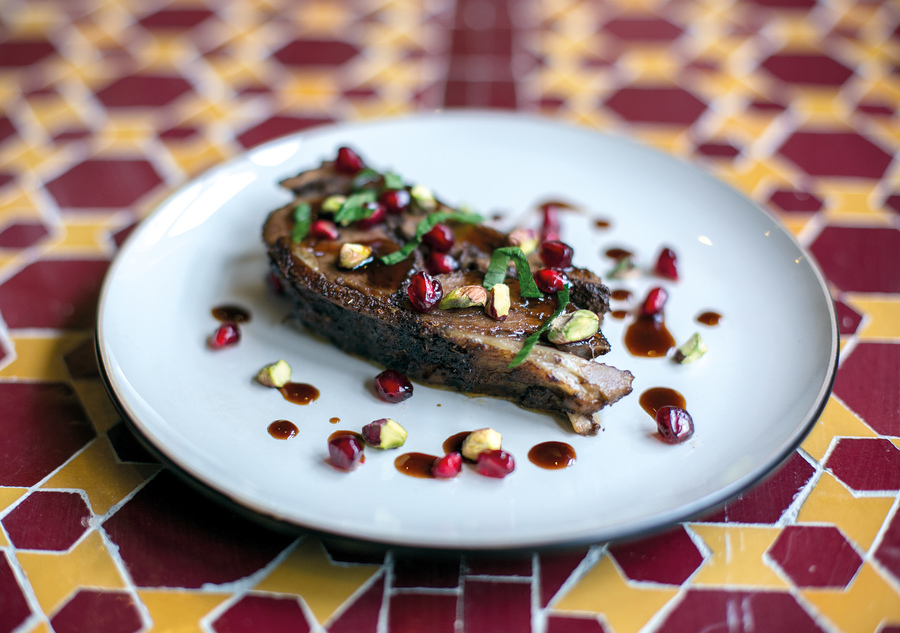 Located on a secluded street in the heart of Kensington, Ceru is a dining experience anyone with an appetite for extraordinary food must visit. A menu based on the piquant flavours of the Levant region make this restaurant one of the best of its kind. It features nearly 100 ingredients with over 20 spices and 6 varieties of nuts. The pure definition of bland is non-existent in this wonderfully established eatery, not to mention the lamb shoulder practically melts the second you dig your cutlery into it.
Opening CERU in January was the culmination of a long-term dream for husband and wife team Barry and Patricia Hilton. Before setting up permanently on Bute Street, the couple ran CERU as a highly successful string of pop-ups in Fitzrovia, Tower Bridge and Cannon Street, and at music festivals across the country. An interesting note about Barry is that he is also a musician- a drummer to be more precise, having previously performed at 100 Club on Oxford Street.
So what exactly is the Levant? It is the countries that form the Levant border the furthest eastern coastal shores of the Mediterranean and can loosely be described as the crossroads of Western Asia, Eastern Mediterranean, Northeast Africa and Northwest Arabia.
The brilliant founder of Ceru, Barry Hilton recites the beginning of his journey. "I have lost track of how many days and nights I have spent eating and drinking my way around the various countries that form the Levant."
Hilton further reminisces the start of his journey. "Encouraged by Levent Kayapehlivan who I met in a backstreet café near the Galata Bridge in Istanbul, I was inspired to create a flavour journey that provides an insight into the rich food heritage of the region. The menu at CERU uses authentic ingredients and cooking methods, but without the need to faithfully recreate well-known dishes. It has been great fun — I hope you enjoy eating it, as much as I did creating it."
Browse below to see some of the dishes we tasted.
Drinks:
Cucumber Martini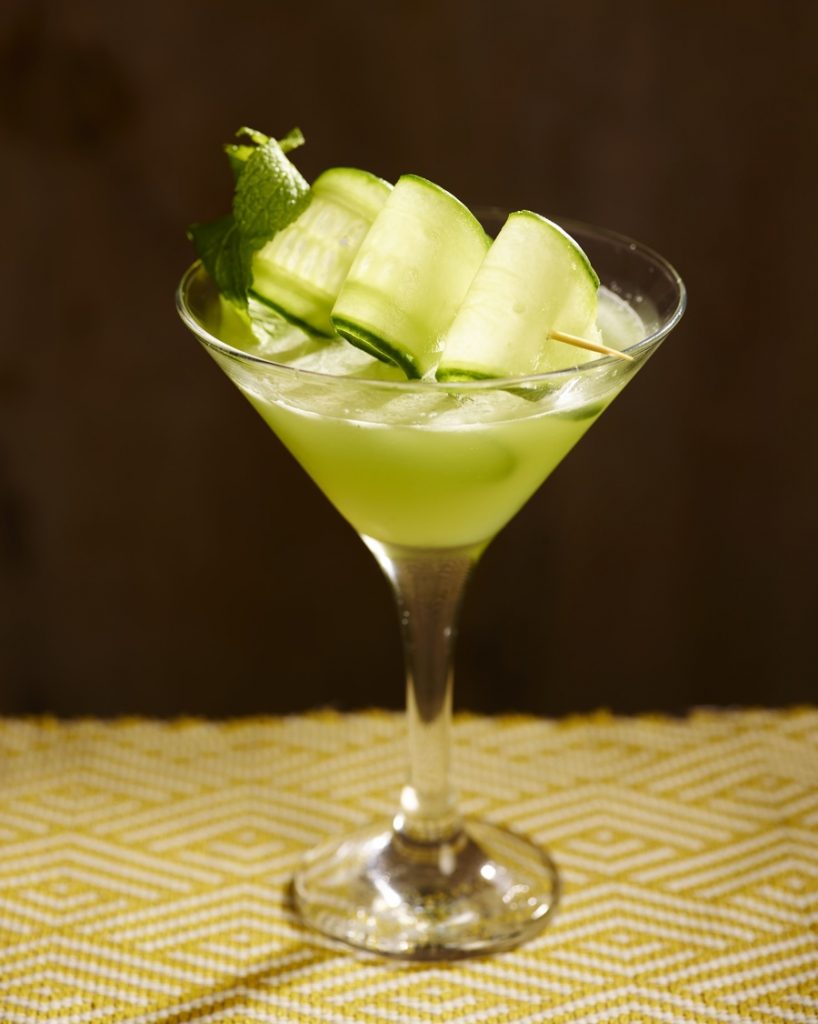 Sides:
Crisp apple salad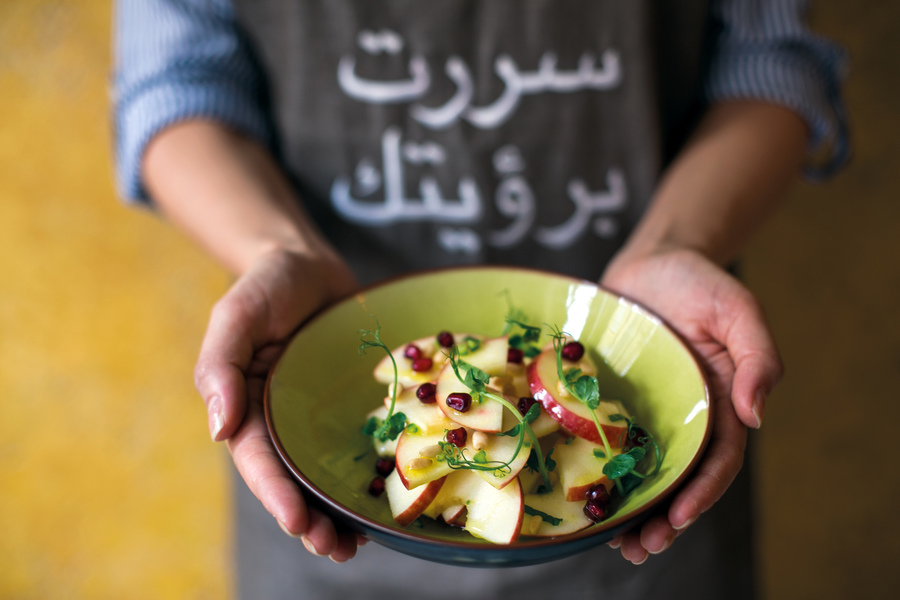 Karides- shrimp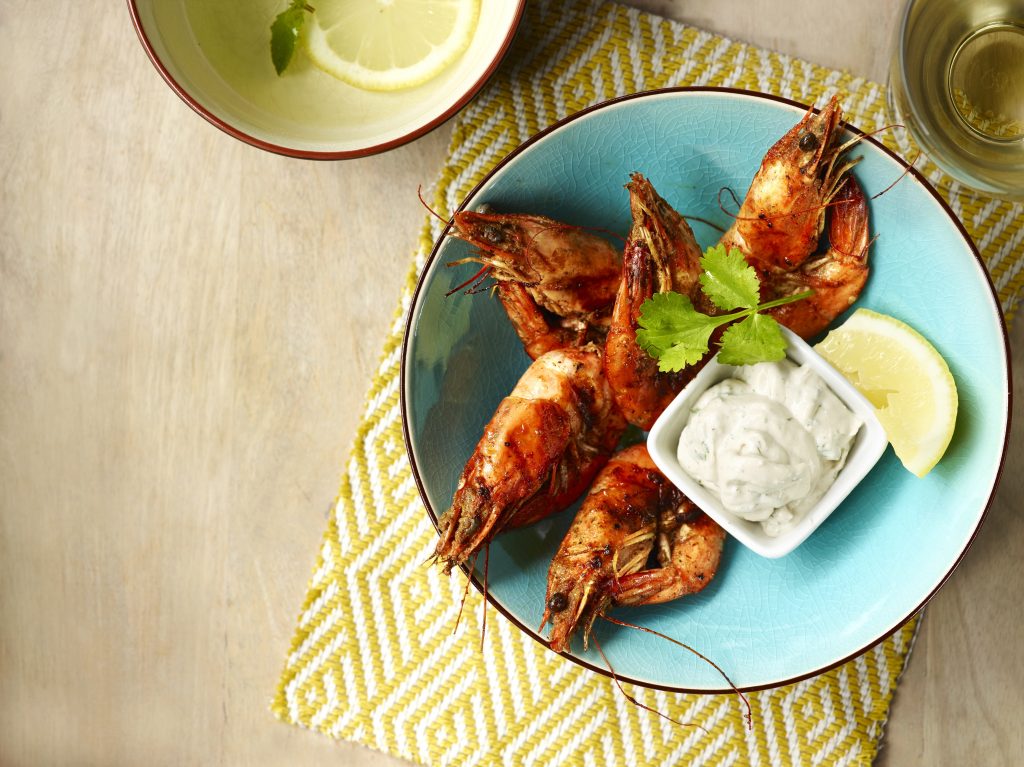 Zucchini & Feta Fritters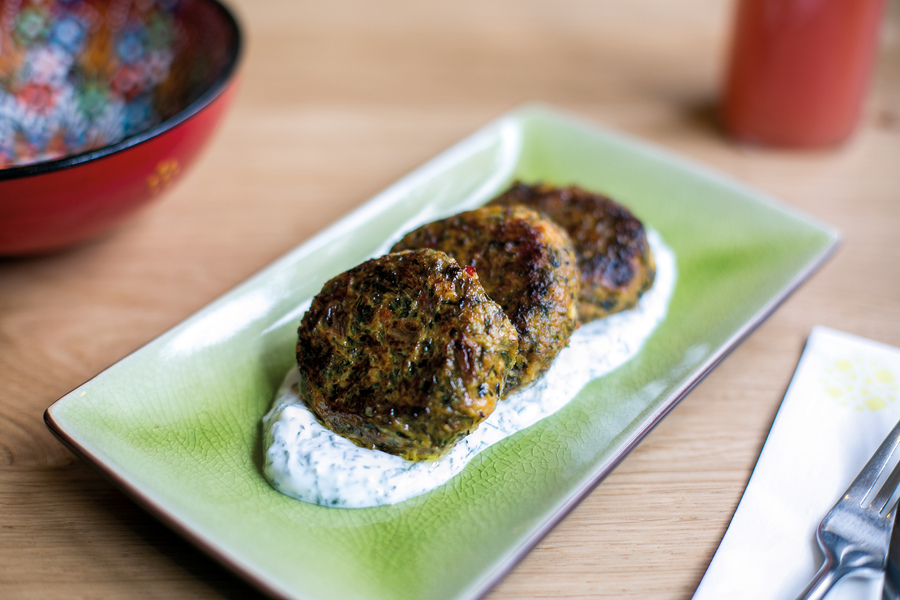 Meat:
Lamb Shoulder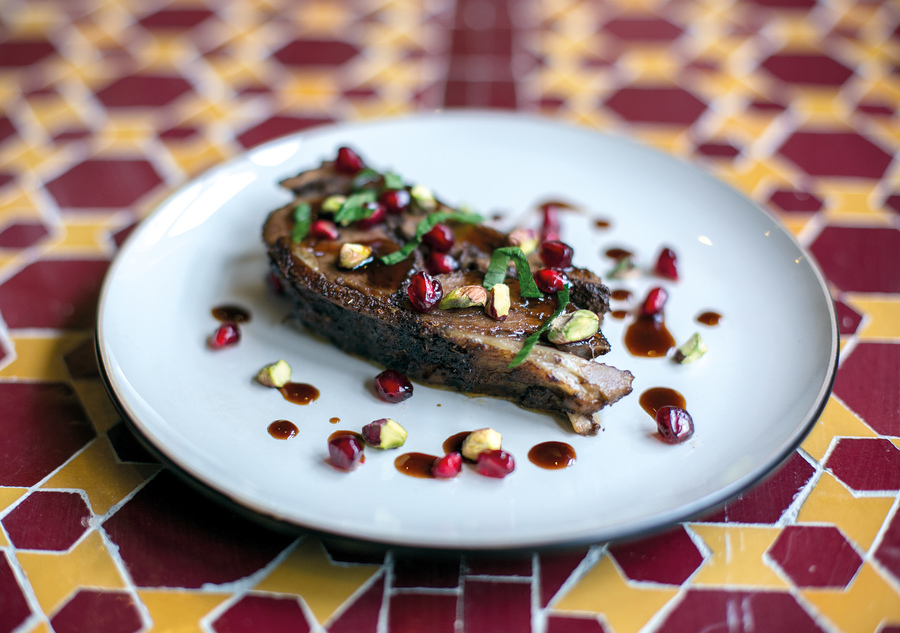 Merguez Chicken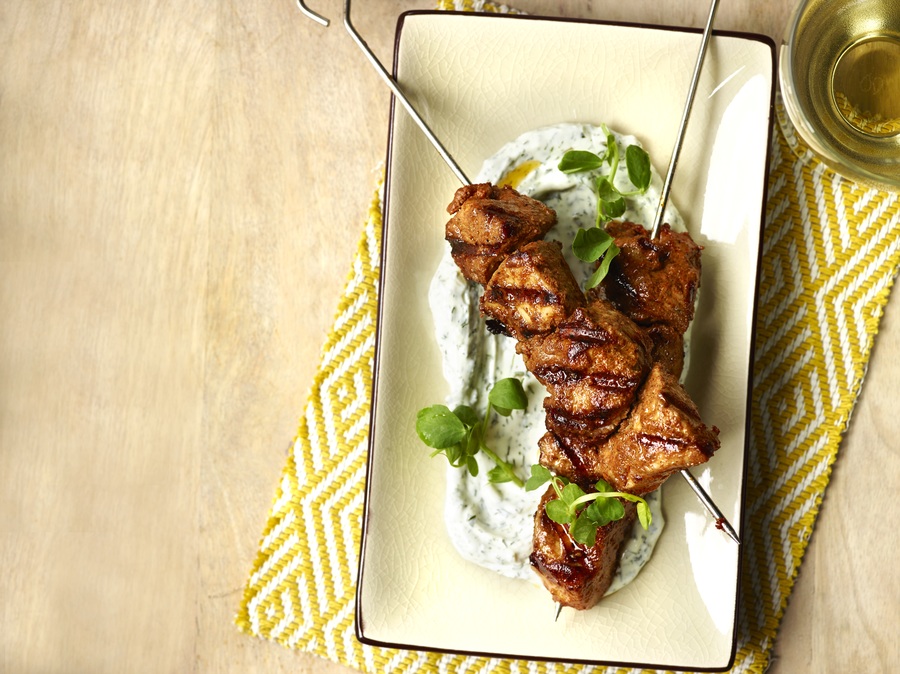 Desserts:
Dark Chocolate Mousse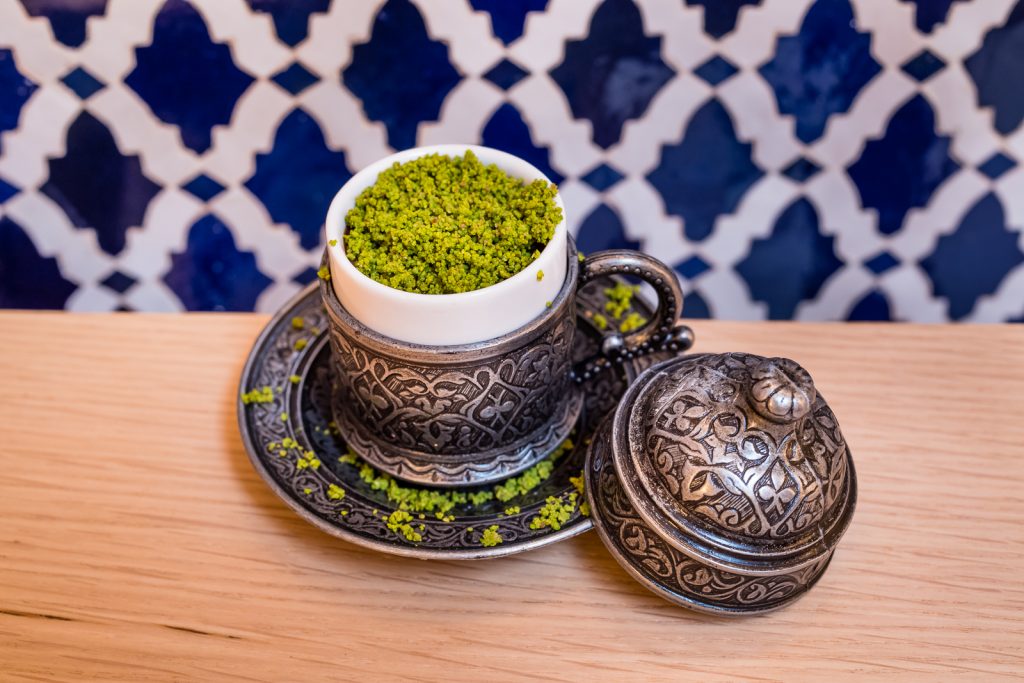 Spice Roasted Pears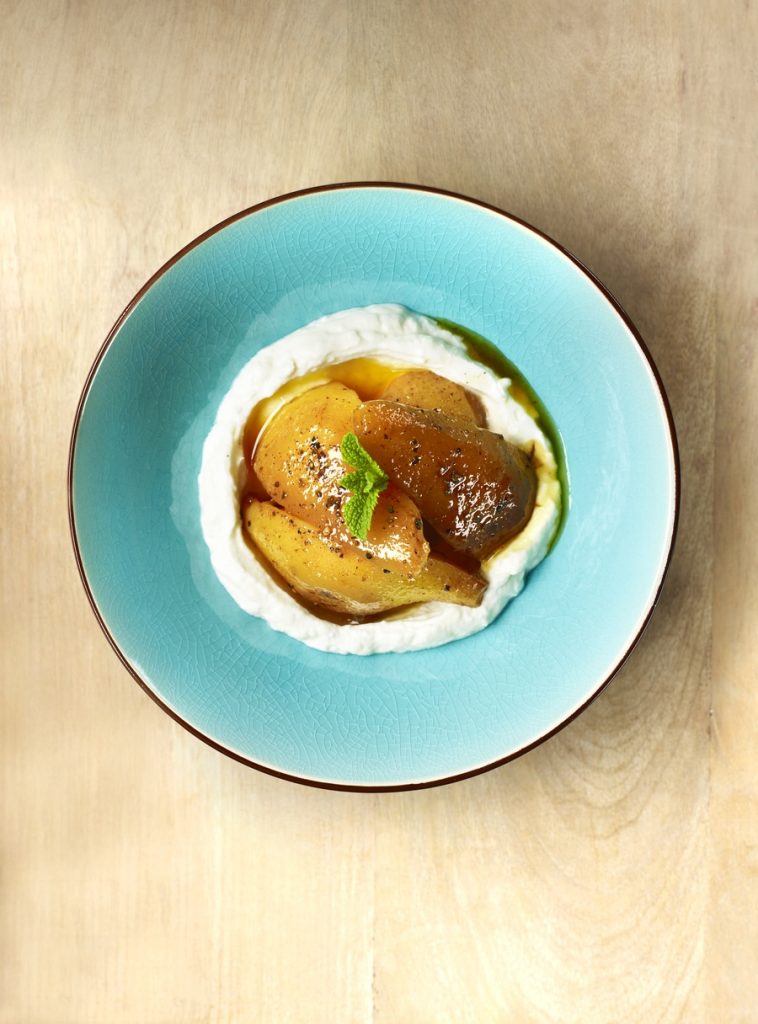 Open seven days a week, and just minutes from South Kensington station, CERU is perfectly situated for London's museums, The Royal Albert Hall and Harrods.
CERU
7-9 Bute St, Kensington, London SW7 3EY
T. +44 (0)20 3195 3001
http://www.cerurestaurants.com